Portsmouth Island
Introduction
Portsmouth Island is 13 miles long. It is accessible by boat or ferry. There is no lodging, stores, or other businesses on the island. The cottages on the island are maintained by the National Park Service (NPS). Few visitors to the Outer Banks travel to Portsmouth Island. Once they do, though, many return time and time again. Portsmouth Island is one of the Outer Banks barrier islands and is located south of Ocracoke Island. It affords camping, fishing, and shelling. In season, daily tours from Ocracoke Harbor to the island include a ferry ride and ATVs.
Images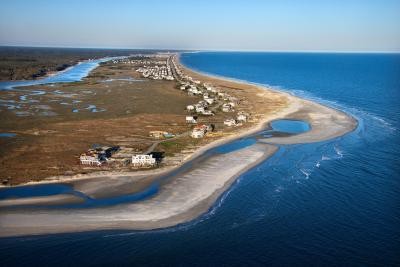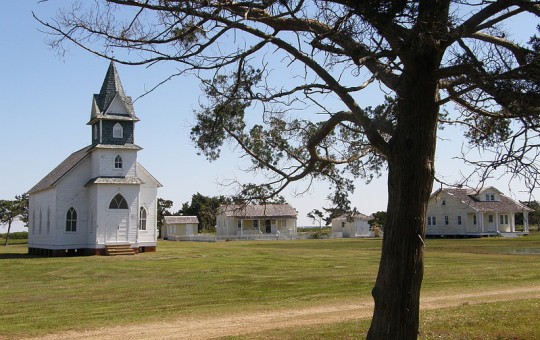 Backstory and Context
Today, Portsmouth Island's village of homes, churches, a general store, and a post office is maintained by the National Park Service. Even before it was officially settled, Portsmouth Island was home to sailors, businessmen, and others. Then, Portsmouth Village was established in 1752. Due to its proximity to Ocracoke Island, one of North Carolina's major shipping ports, Portsmouth Village was heavily populated. By 1860, 700 people lived on Portsmouth Island.
During the Civil War, Union soldiers patrolling the North Carolina coastline attacked Portsmouth Village. Most of the residents fled the island. Then, the Ocracoke Inlet so attractive to shipping companies, grew smaller. By that time, the railroad was used for shipping. Portsmouth Island and Portsmouth Village were no longer viable. By 1956, only 17 residents remained. The last two residents left the island in 1971.
Left to the elements, the buildings deteriorated. In 1976, the Cape Lookout National Seashore (CLNS) was established. The CLNS and local residents lovingly restored the buildings. Today, they are in pristine condition. A visit to Portsmouth Island is akin to going back in time.
Sources
http://www.outerbanks.com/portsmouth-island.html
Additional Information