The Ironton Train Depot
Introduction
The Ironton Train Depot, completed in 1907, was used by the Norfolk and Western Railway Company for both passenger and freight trains until it closed in 1969. Almost a decade later, the depot was added to the National Register of Historic Places. Since then, the 5,000-square foot building has housed a number of restaurants, including its current tenant, "The Depot."
Images
The Depot, Ironton, Ohio. From Ohio.org.
The Depot from the railroad tracks, Ironton, Ohio. From condrenrails.com, by Dave Ingles.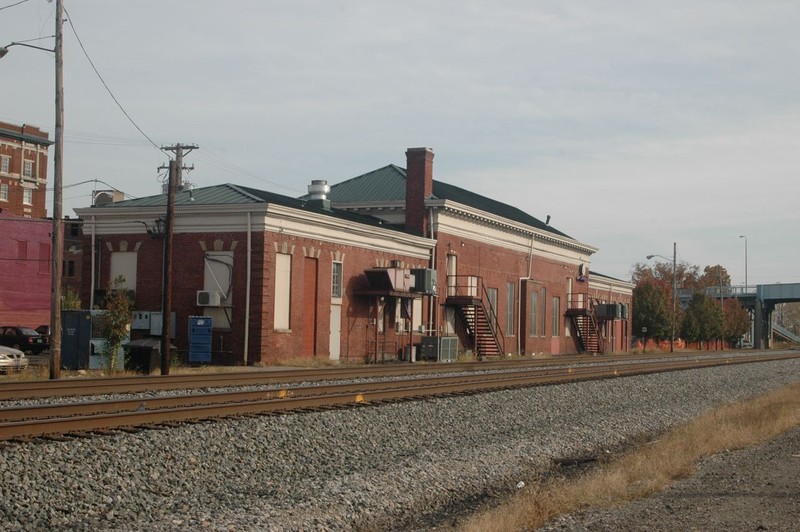 The Depot restaurant in 2014. From the Ironton Tribune.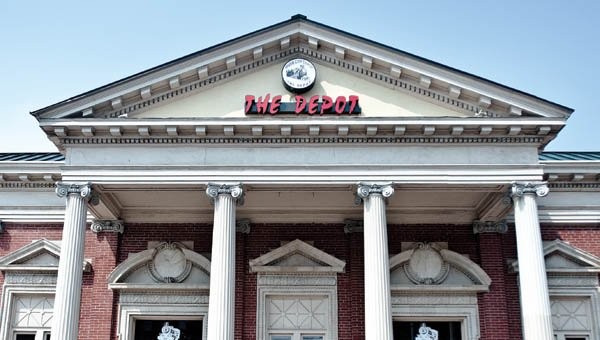 Backstory and Context
The Norfolk and Western Railway, originally called the City Point Railroad, connected Petersburg, Virginia with City Point (now Hopewell), Virginia. It and other railways companies combined in 1870 to become the Atlantic, Mississippi, and Ohio Railroad. In 1881, the company acquired the Scioto Valley Railroad in Ohio and changed its name to the Norfolk and Western Railroad. The railway stayed busy trying to keep up with large amounts of coal and other products, such as grain and automotive parts, that were shipped out from Ohio and West Virginia.
From 1906 to 1907, a new depot for the Norfolk and Western Railway Company was built in Ironton, Ohio. It was designed in the classical revival style by Edward G. Frye of Virginia. Both passenger and freight trains carrying charcoal iron, and later steel, passed through the depot until it shut down in 1969. On September 13, 1978, the depot was added to the National Register of Historic Places.
The depot building was used as a restaurant for the first time in the 1980s, appropriately named "The Depot." After it came Manzetti's, an Italian restaurant. The building, owned by the city of Ironton and leased to the Lawrence County Chamber of Commerce, was leased out again to a business-owner in 2007. Austyn's restaurant, based on a similar eatery in Marietta, Ohio, opened in 2008 after renovations. While federal grant funds paid for the work on the outside, the restaurant's owner Phi Chen paid for the indoor work, like refinishing the original hardwood floors and adding new furniture. Austyn's closed in January 2011, but a new restaurant, also called the Depot, has filled its place since July 2014.
Sources
The Depot. Ohio.org. Accessed May 23, 2018. http://www.ohio.org/destination/ironton/restaurants/the-depot.

Ingles, Dave. NC Trip 2010. Condren Rails. Accessed May 23, 2018. http://condrenrails.com/JDI/NC-2010/index.html. Photo source.

Hart, Kenneth. Ironton has new restaurant. The Daily Independent. August 09, 2007. Accessed May 23, 2018. http://www.dailyindependent.com/news/local_news/ironton-has-new-restaurant/article_b642a63e-01c3-5da8-8bda-79ab1aaa27ba.html.

Norfolk and Western Railroad Depot. Ohio History Connection. Accessed May 23, 2018. http://nr.ohpo.org/Details.aspx?refnum=78002099.

Roberts, Brandon. Paperwork for The Depot in final stages. Ironton Tribune. June 23, 2014. Accessed May 23, 2018. https://www.irontontribune.com/2014/06/23/paperwork-for-the-depot-in-final-stages/. Information and photo source.

Heath, Benita. Off the Tracks. Ironton Tribune. January 12, 2011. Accessed May 23, 2018. https://www.irontontribune.com/2011/01/12/off-the-tracks/.

Norfolk and Western Railway Company. Britannica.com. Accessed May 23, 2018. https://www.britannica.com/topic/Norfolk-and-Western-Railway-Company.

Owen, Lorrie K. Gille, Frank H. Ohio Historic Places Dictionary. Vol. 1. St. Clair Shores, Michigan. Somerset Publishers Inc., 1999. Via Google Books.