Olympic National Park
Introduction
Olympic National Park is located in western Washington and is one of the most unique rainforests in the Pacific Northwest. The park itself covers most of the Olympic Mountains and is adjacent to Olympic National Forest. There is also a strip along the Pacific coast. The park is known for its Pacific ocean beaches, snow-capped mountains, valleys, rainforests, and its more than 60 active glaciers. The highest peak within the park is Mount Olympus at 7,965 feet. Olympic National Park covers 922,651 acres. The map location points to the Hurricane Visitor Center but there are several others in the park.
Images
Olympic National Park was established in 1938 after being declared a national monument in 1909. It is known for its rainforests and snow-capped mountains.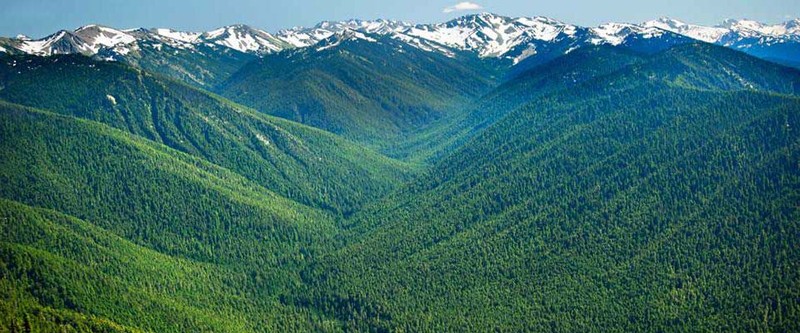 The park features numerous lakes and rivers such as this one.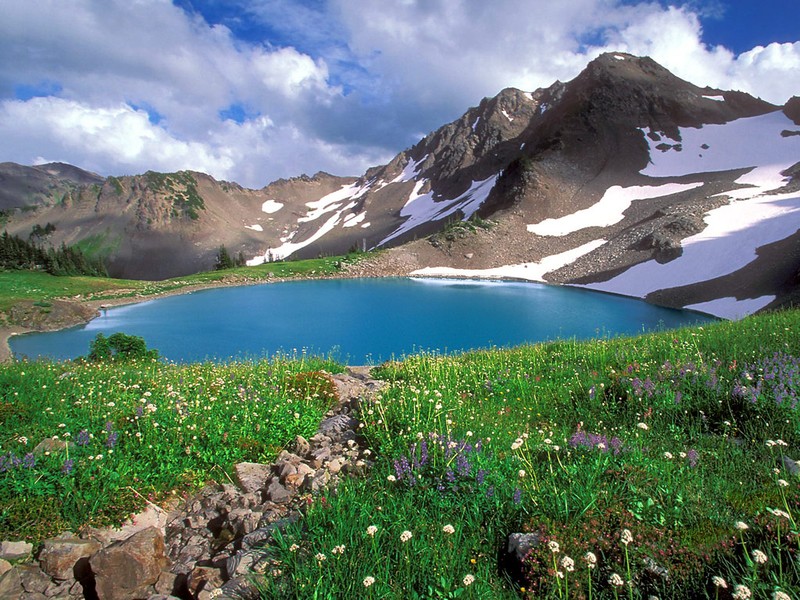 There is a wide range of ecosystems at the park, from rainforests to the Pacific coastline.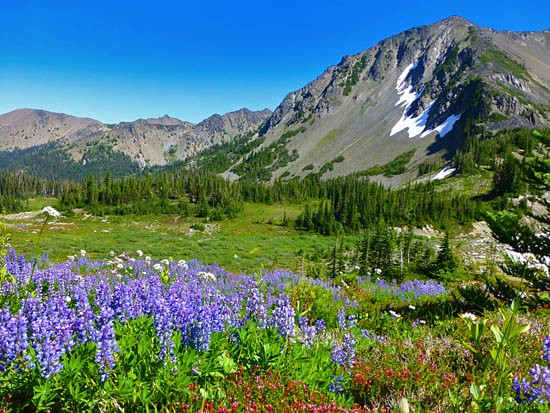 The coastline portion of the park is narrow but stretches between the towns of Ozette and Queets.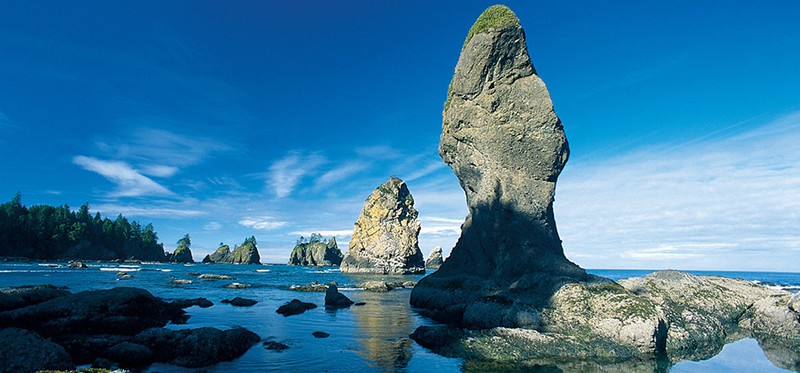 A sign welcomes visitors to the park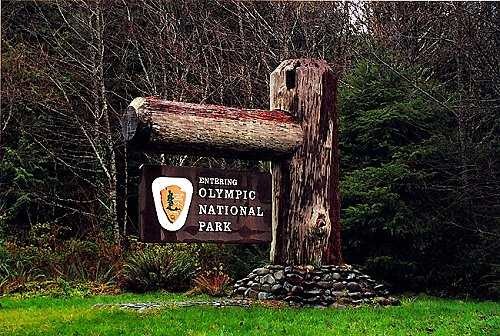 "Olympic National Park: A Natural History," book by Tim McNulty (see link below)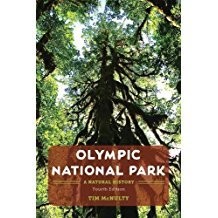 Backstory and Context
Olympic National Park is 95 percent wilderness, but the park has accessible roads around the outer edge. The main activities are hiking and backpacking through the west-facing valleys, which receive at least 12 feet of rain per year. Currently, there are three Indian reservations that are located within the park.
President Theodore Roosevelt declared Mount Olympus as a National Monument on March 2, 1909. It wasn't until June 29, 1938, that President Franklin Roosevelt designated it as a national park. Olympic National Park was an International Biosphere Reserve in 1976. International Biosphere Reserve goal is to design a scientific basis for improving the relations between people and their environment. Olympic National Park was designated to be a World Heritage Site in 1981. A World Heritage Site is a place, monument, or etc. that is identified by the United Nations Educational, Scientific and Cultural Organization (UNESCO) of being a special culture. In 1988, Congress designated 95 percent of the park to be wilderness.
Mount Olympus is one of the main attractions at the park. For many generations the Quileute Indians called Mount Olympus', "O-Sky". Later, Spanish Explorer Juan Perez saw the snow-covered peak from his ship while on the Pacific Ocean and named it "El Cerro de la Santa Rosalia" on August 11, 1774. This translates to "Peak of Santa Rosalia". It was named after a saint located in Spain who lived in the mountains since he was 14 years old. Several years later, a man named Captain John Meares saw the mountain from his ship and named the mountain "Mount Olympus" on July 4, 1778. He thought the mountain looked like a suitable home for the gods. Though the name of "Mount Olympus" was not official until 1792 when Captain George Vancouver officially put it on the map.
Sources
"History and Culture." Olympic National Park. Accessed December 15, 2015. https://www.nps.gov/olym/learn/historyculture/index.htm.
Additional Information