Rengstorff House, Mountain View
Introduction
Built sometime around 1867, the Rengstorff House is considered the first built in Mountain View. Added to the National Register of Historic Places in 1978, the twelve room, 4,000 square foot mansion was built by German immigrant Henry Rengstorff on 164 acres that is now part of Shoreline Business Park. The house and grounds are currently open for public tours and is a popular site for Bay Area couples to get married.
Images
Entrance and exterior of the Rengstorff House.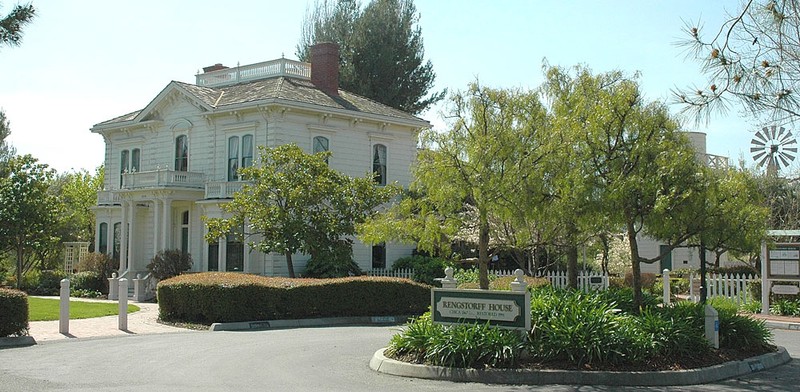 The Rengstorff House abandoned and alone.

The rear of the house with a view of the gardens.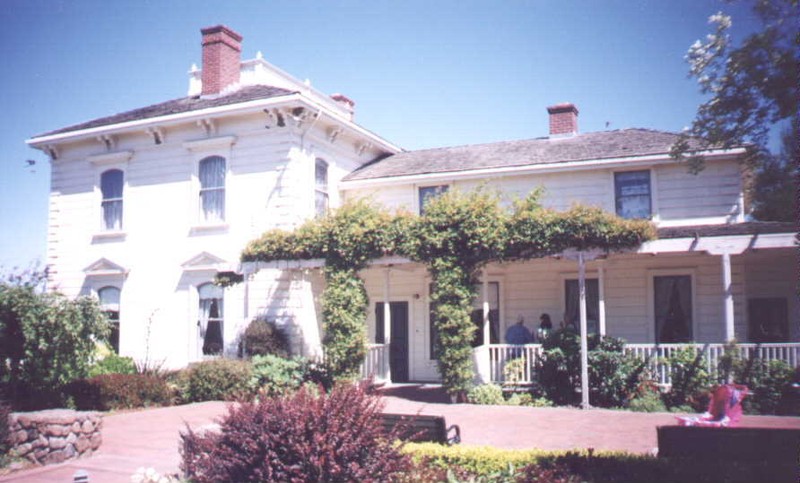 Backstory and Context
Rengstorff was drawn to the west coast of America by rumors of gold. However, he arrived a bit too late and found employment in the shipping and agricultural industries in the area. He eventually amassed a small fortune and soon had large land holdings, to include the land on which he built his historic home. When Henry died in 1906 the house passed to his daughter, Elise, and her husband. The home then transferred to her adopted nephew, Perry Askam who sold the home to land developers in 1959.
The home and land then passed through the hands of numerous owners over the next twenty years. It was also abandoned during this time and saved from demolition when the city of Mountain View purchased it in 1979. The home was then moved to its current location, restored to its Victorian grandeur and dedicated as a public site in 1991.
Three days a week, tours of the house and grounds are led by docents in period costumes as they discuss the home's history, the story of the Rengstorff family, the Victorian furnishings and daily life in late 19th century Mountain View. The house sponsors numerous Victorian themed events throughout the year, to include its Annual Spring Tea every March, Where History Meets Haunting: Inventions and Imaginations every Halloween, and holiday events in December.
Sources
Alsman, Ken. "National Register of Historic Places Inventory--Nomination Form: Henry A. Rengstorff House." U.S. Dept. of the Interior: National Park Service. December 28, 1976. Accessed June 04, 2017. https://npgallery.nps.gov/pdfhost/docs/NRHP/Text/78000778.pdf.

"Family History." Rengstorff House. Accessed June 04, 2017. http://r-house.org/about-r-house/family-history/.


Additional Information