Fort Dallas and William F. English Plantation Slave Quarters
Introduction
In 1838, the first three buildings of Fort Dallas began construction. The fort is named after U.S. Navy Officer Commodore Alexander James Dallas. The fort was built on plantation land leased from Richard Fitzpatrick. In 1842, at the end of the Second Seminole War, Fitzpatrick sold the land to his nephew, William F. English. English began reconstructing the plantation that same year. This included the construction of the slave quarters at the site of this marker.
Images
Fort Dallas historical marker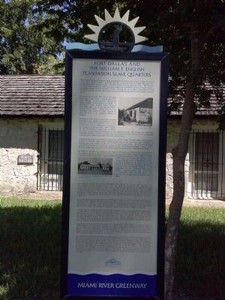 View of the historic structure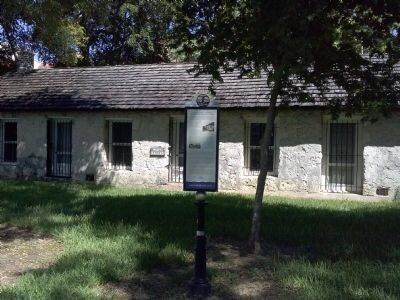 Historic photo of the building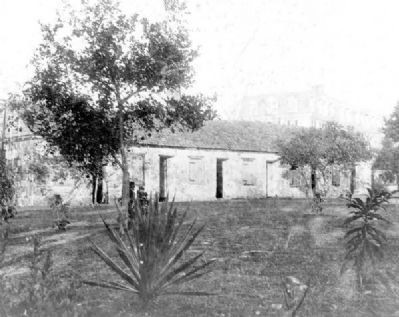 Book about the Seminole Wars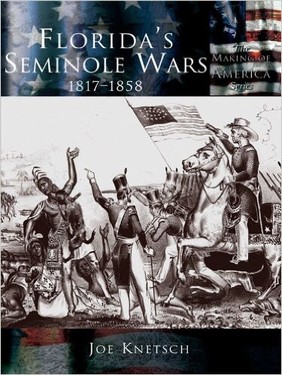 Backstory and Context
The Second Seminole War began in 1835 with the killing of Major Francis Longhorn Dade, for whom Miami-Dade county is named. Settlers were attempting to take the land of area Native Americans (the Seminoles), relocate the native peoples west of the Mississippi River, and capture runaway slaves. Prior to the Second Seminole War, the U.S. gained control of Florida from Spain under the terms of the Treaty of Paris in 1821. Following this, in 1830, the U.S. forced Seminoles south of Miami and into the Everglades through implementing the Indian Removal Act.
Once the Third Seminole War ended (1855-1858), Fort Dallas became an important part of Miami's development as a city. Through the years, the Fort Dallas area has been used as a trading post, the county courthouse, and the Miami post office. In 1923, the building became a restaurant called the Fort Dallas Tea Room. In 1925, Dr. RC Hogue bought the land to build the Robert Clay Hotel. At this time, the Miami City Commission relocated the historic structure to Lummus Park. The long building of Fort Dallas was taken apart stone by stone. The Miami Women's Club and the Everglades Chapter of the Daughters of the American Revolution (DAR) were instrumental in this process. Reconstruction was completed in September 1929. It was designated a historic site but the Miami City Commission in 1984.
Sources
http://www.hmdb.org/marker.asp?marker=78126
Additional Information