Bob Evans Farm
Introduction
Bob Evans began making and selling his own sausage in 1948. Five years later, Evans, along with a group of family and friends, invested in a farm in Rio Grande, Ohio. The farm included a historic "homestead" where the Evans family lived and welcomed visitors. In 1962, the family opened The Sausage Shop restaurant on their property. It would later evolve into the first Bob Evans restaurant. Today, the Bob Evans Farm still features that restaurant and homestead as well as a reconstructed log village and an annual festival. Another unique feature about Bob Evans farm was that in 2016 Bob Evans participated in a program called " Our Farm Salutes ". They partnered with the Gary Sinise Foundation in honoring all military veterans of all branches. In honor of our nations veterans they painted one of their signature barns purple. This shows similarities to the military award known as "the purple heart" which is awarded to a service member who was wounded during their time of service. However, Bob Evans didn't only stop there. They donated $200,00 dollars and millions of meals to the Gary Sinise Foundation to help our veterans. Another interesting fact is that the Vietnam traveling wall memorial makes appearances at the Bob Evans farm. The wall is open to all the public and is open 24hrs with veteran and civilian volunteers to assist in helping those trying to pay respects to family or friends they lost during the Vietnam War.
Images
The Bob Evans Farm, with the restaurant visible in the background.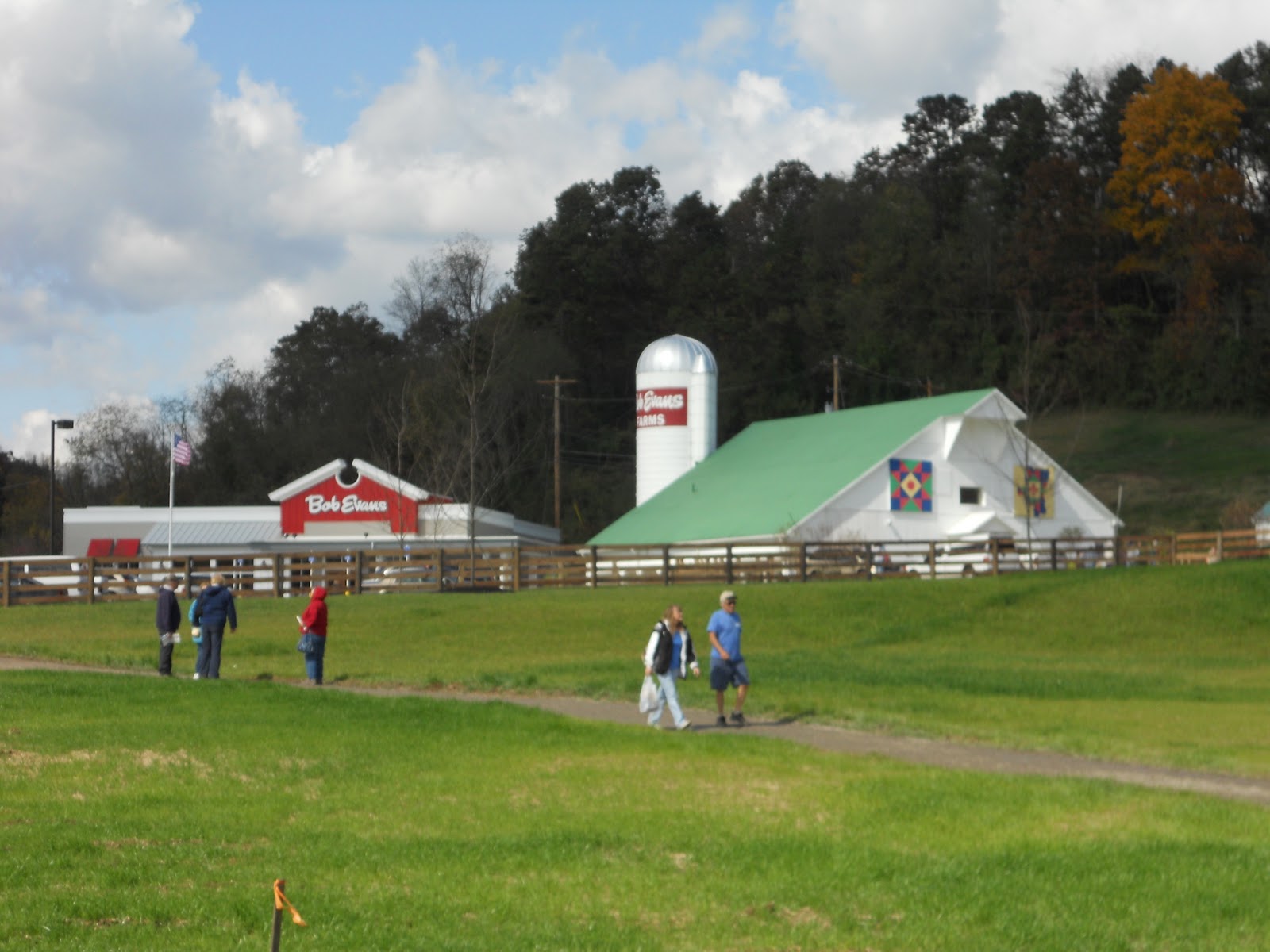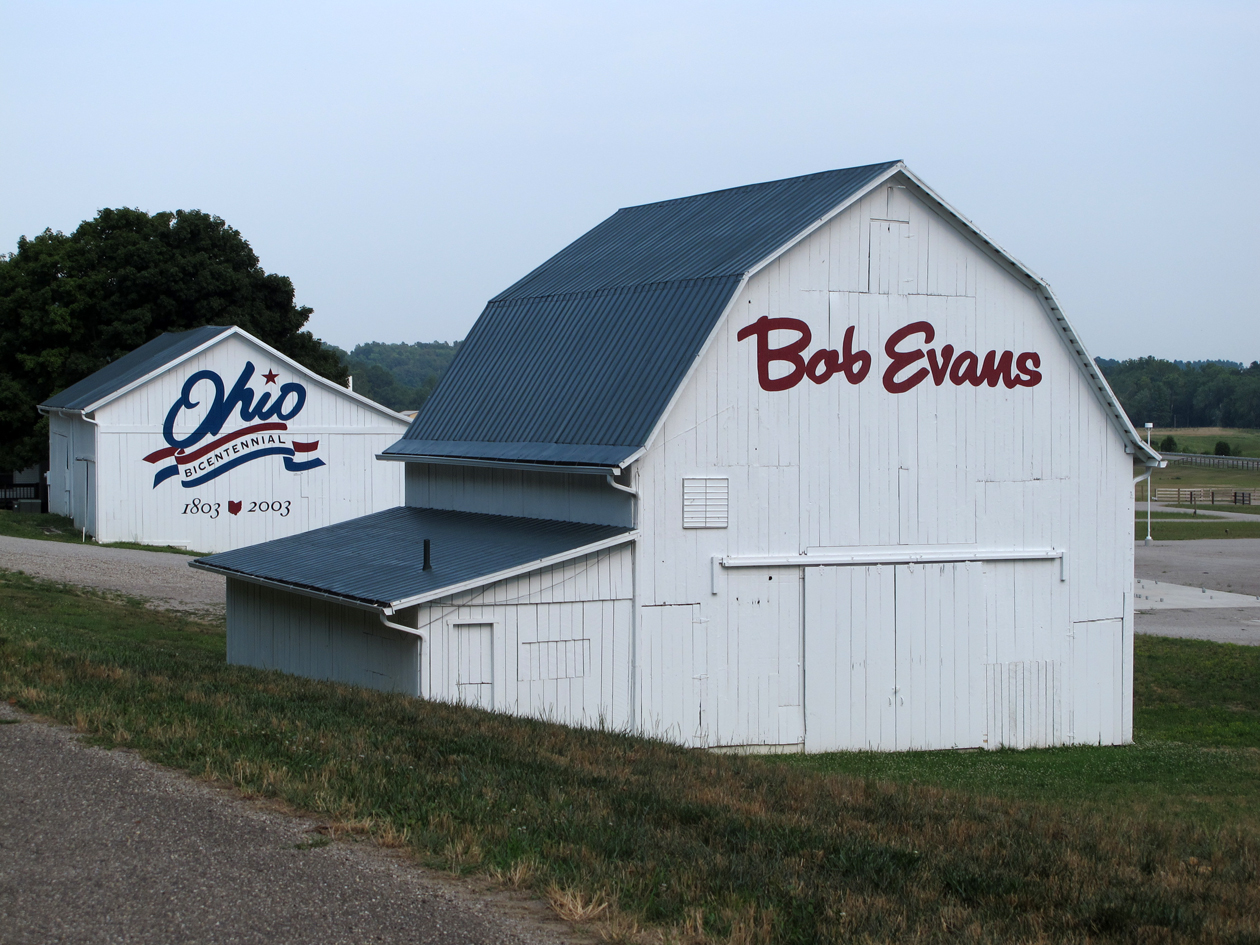 The original Sausage Shop restaurant opened in 1962.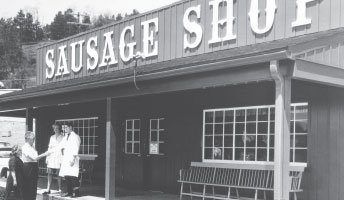 Bob Evans himself, pictured in the late 1940s or early 1950s.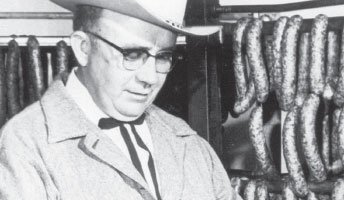 Bob Evans showing support to service members.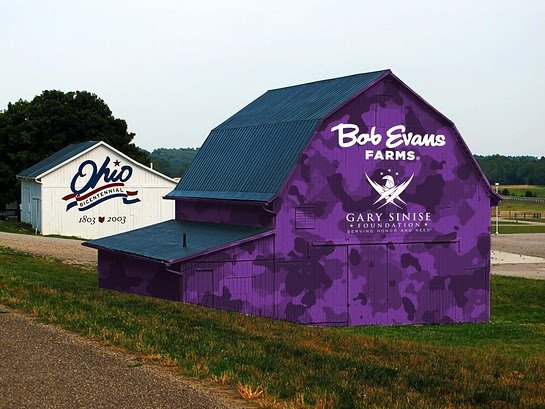 Guest Worldwide come to partake in the Bob Evans annual Farm Festival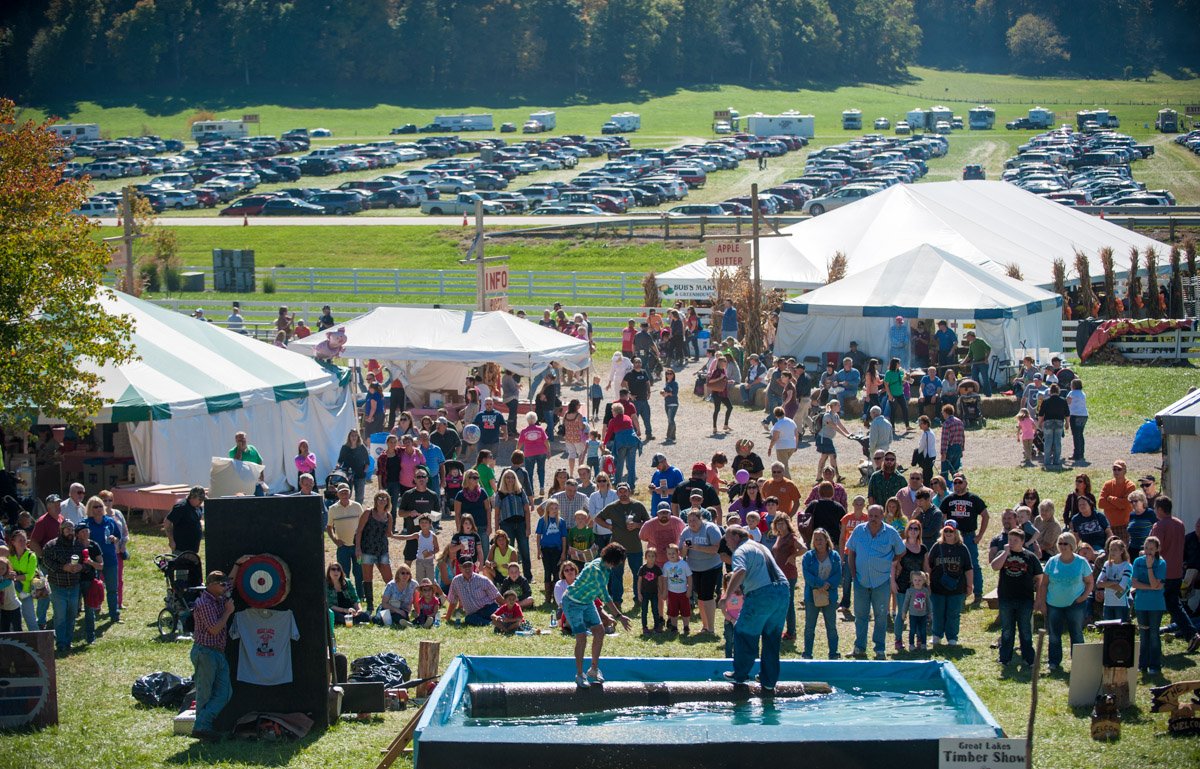 Vietnam Travling Wall Memorial.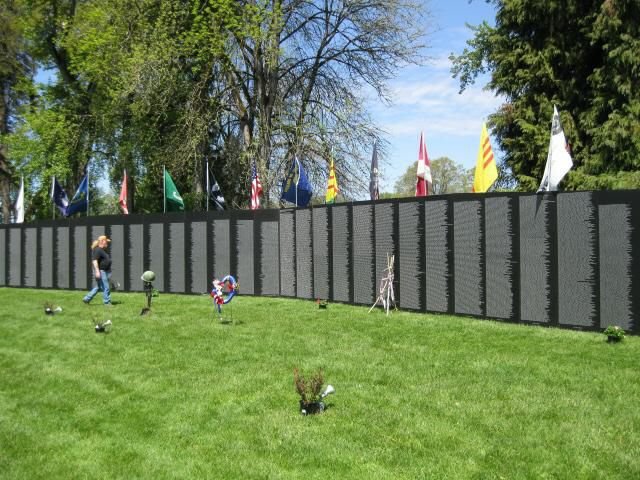 Backstory and Context
Bob Evans began making sausage in 1948 for his diner in nearby Gallipolis, Ohio. The sausage proved to be so popular with customers that Evans decided to go "whole hog" into the sausage business. In 1953, Evans, along with some friends and family, bought a farm to help meet growing demand. The farm included a homestead that was built in 1825 and had been used previously as a stagecoach shop and an inn. Evans and his wife Jewell raised their six children in the homestead for nearly twenty years. The homestead has since been added to the National Register of Historic Places and is now used as a museum.
The family often invited customers to visit them "down on the farm" in their commercials, and they were often taken up on their offer. A restaurant was built on Bob Evans Farm in 1962 to feed hungry visitors. The Sausage Shop, as it was called, later became the first Bob Evans restaurant. Though it has been updated through the years, guests can still dine at the restaurant on the farm. While there, they can also look at the homestead and a log cabin village on site. The village includes four authentic log cabins and one log schoolhouse which were reconstructed on the farm. Their is also a Farm Festival that occurs every year in October where guest worldwide can come and partake in some farm festivities and on average around 5,000 to 20,000 people come to partake in the events.
Bob Evans himself died in 2007 at the age of 89 in Cleveland, Ohio. His legacy still lives on through the company's products and restaurants. Since 1970, there has also been an annual Bob Evans Farm Festival in Rio Grande, Ohio featuring arts and crafts, contests, musical performances, and, of course, plenty of food.
Sources
History & Legacy. Bob Evans. Accessed July 02, 2018. https://www.bobevans.com/aboutus/our-company/history-and-legacy. Information and photo source.
The Farm. Bob Evans. Accessed July 02, 2018. https://www.bobevans.com/aboutus/the-farm.
Bob Evans Obituary. Legacy.com. Accessed July 02, 2018. http://www.legacy.com/ns/bob-evans-obituary/89406329.
All videos from the Bob Evans YouTube channel.
TheHollywoodTimes.today. (2016, July 01). Retrieved June 29, 2019, from https://www.thehollywoodtimes.today/bob-evans-farms-goes-purple-for-gary-sinise-foundation/
Bob Evans Farm Festival. (n.d.). Retrieved June 29, 2019, from https://10times.com/bob-evans-farm-festival


PHOTOS: Bob Evans Farm Festival. (2015, October 15). Retrieved June 29, 2019, from https://woub.org/2015/10/12/photos-bob-evans-farm-festival/
Additional Information