Martin Harris Farm
Introduction
Where this 1850 house stands was once the location of the home (and farm) of Martin Harris, one of the key early members of the Mormon Church. An associate of the Joseph Smith Sr. family, Harris became one of the first believers of Joseph Smith Jr.'s account of the First Vision and of the gold plates (he was one of the Three Witnesses to the plates). Harris acted as a scribe during the translation process, mortgaged his farm to pay for the publication of the Book of Mormon and is known in LDS history for losing the first 116 pages translated because he wanted to show them to his wife and friends who had been mocking him during this time. Rebuked along with Joseph Smith, they moved to the next set of writing within the plates that contained similar writings (the list pages are known as the Book of Lehi, what Smith was told to translate later is know as the First Book of Nephi, son of Lehi. The latter is within the Book of Mormon). Harris followed the church to Ohio and Missouri, apostatized and then returned to the church and died in Utah.
Images
Roadside marker for Harris farm.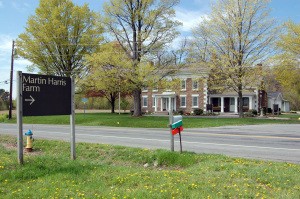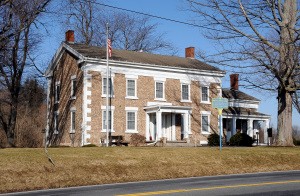 NY roadside marker to Harris Farm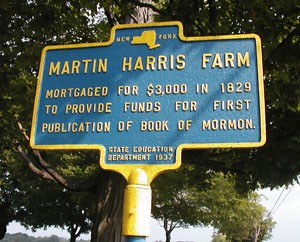 Possible 1840s photo of Martin Harris.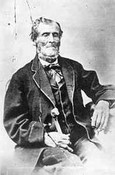 1907 photo of the land that was once Martin Harris's farm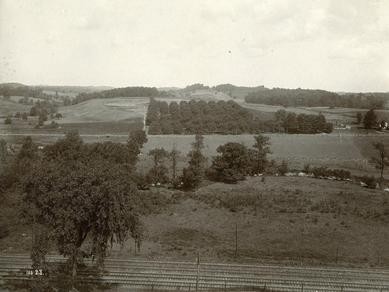 Retouched photo of Harris in color
Martin Harris grave and monument in Clarksville, UT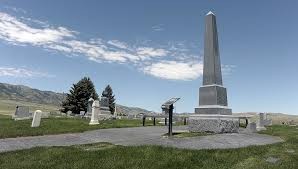 Backstory and Context
Martin Harris inherited his part of his father's farm, which was 600 acres in size. He met Joseph Sr. and Joseph Jr. in 1827. Harris agreed to write down the translation of the golden plates, what would become the Book of Mormon. After the 116-page manuscript was stolen, Harris was no longer allowed to act as a scribe. Despite his carelessness, Harris was still allowed to be one of the Three Witnesses and was also shown the plates through a divine manifestation. In order to help pay to print the book, Martin mortgaged his farm in 1829.
Sources
Andrew Jenson. Latter-day Saint Biographical Encyclopedia: A Compilation of Biographical Sketches of Prominent Men and Women in the Church of Jesus Christ of Latter-day Saints, 4 vols. (Salt Lake City), 96. 
Milton V. Backman, Jr., and Richard O. Cowan. Joseph Smith and the Doctrine and Covenants (Salt Lake City: Deseret Book Co., 1992), 24 – 25. 
Lucy Mack Smith. History of Joseph Smith by His Mother (Salt Lake City: Stevens & Wallis, Inc., 1945), 123-131. 
Richard Lloyd Anderson. "Martin Harris: The Honorable New York Farmer," Improvement Era, 1969. 
Rhett Stephens James. "Harris, Martin," Encyclopedia of Mormonism, ed. Daniel H. Ludlow et al., 1992.
Susan E. Black. Who's Who in the Doctrine and Covenants (Salt Lake City: Bookcraft, 1997), 124.
Additional Information