Lizzie Borden Bed & Breakfast Museum
Introduction
Once the site of one of the most famous murder cases in American history, the home where Lizzie Borden grew up is now a bed and breakfast that offers thematic "ghost tours." Although acquitted, many believe that Lizzie Borden murdered her father and stepmother in 1892.
Images
Lizzie Borden Bed & Breakfast Musuem. Lizzie Borden stood trial for the infamous murders of her father and stepmother that took place in 1892. Although she was acquitted, many still believe that she committed the crime.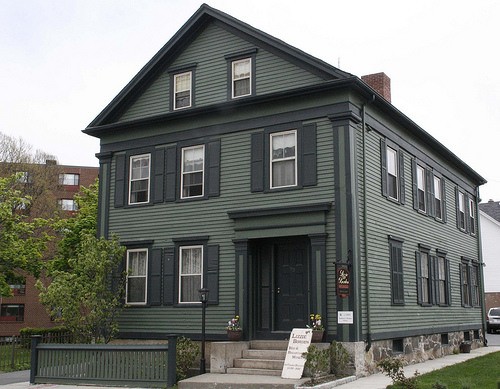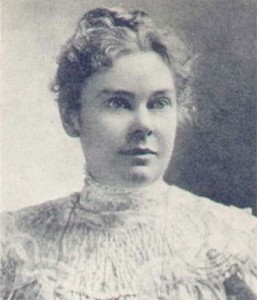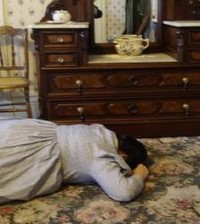 Andrew Borden reenactment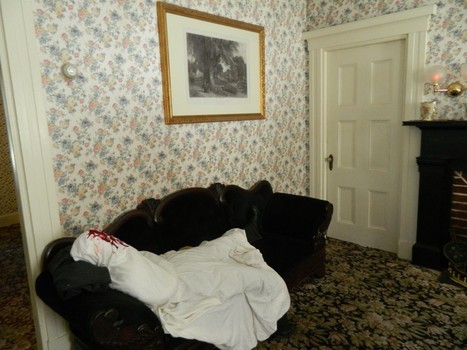 Backstory and Context
This was the home of the Borden family in 1892 when their youngest daughter Lizzie was tried but acquitted of the crime of murdering her father and stepmother. Lizzie's mother Sarah Borden had died while Lizzie was very young. With the loss of their mother, Lizzie's older sister Emma proclaimed she would always take care of her little sister. Andrew Borden remarried, but the girls' were reportedly not close with their stepmom Abby.
On August 4th, 1892 Andrew and Abby Borden were murdered with an axe. When Lizzie had found her father Andrew Borden dead on the couch she alerted the maid at once. Once the police arrived and investigated the scene they later found stepmom Abby Borden dead and the house as well.
Because Emma was out of town at the time Lizzie was the first suspect of killing. Lizzie was easily suspected because her dress had red stains. A week after the murder, Lizzie burned the stained dress which only added to the suspicions that she had committed the crime and was no attempting to destroy the evidence.
On December 2nd, 1892 Lizzie was indicted. Lizzie Borden never took the stand in her own defense, the testimonies provided by others proved inconclusive on June 20th, 1893 Lizzie was acquitted of the murders and to this day the case is still never been solved.
Sources
Douglas Linder, The Trial of Lizzie Borden, Famous Trials, University of Missouri Kansas City, http://law2.umkc.edu/faculty/projects/ftrials/LizzieBorden/bordenhome.html Lizzie Borden Biography, Biography.com (accessed 9/2/2016) http://www.biography.com/people/lizzie-borden-9219858
Additional Information