Franklin County Jail Museum
Introduction
Opened in 1906 and located in Benton, Illinois, the Franklin County Jail Museum is the home to unique and varied collections. Exhibits are centered on a Beatle, a famous and infamous gangster, a Civil War general, a former NBA player and coach, and the duties of the sheriff's wife all under one roof. The building was added to the National Register of Historic Places in 1999.
Images
Sheriff's house up front, jail in the back.
Cells in their natural, unrestored state.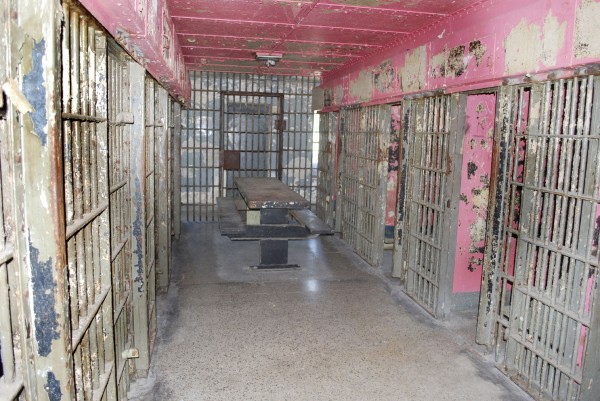 Birger, appearing to smile just prior to his death.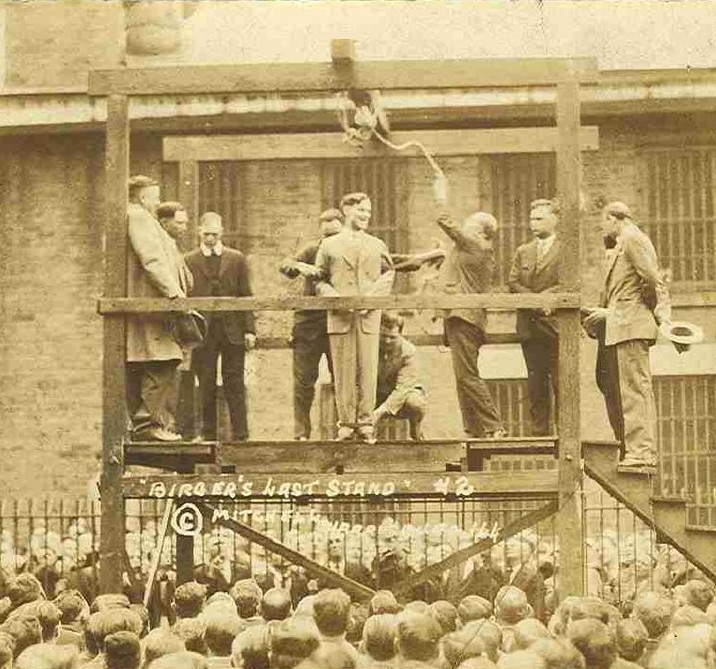 Backstory and Context
The former jail and museum is perhaps best known as the temporary home of Prohibition Era gangster, Charlie Birger, who was incarcertated there from 1927 until his death the next year. The bootlegger, gambler and convicted murderer, along with a rival gang headed by the Shelton brothers, left a trail of death and destruction in his wake. He was sentenced to death for ordering the murder of Joe Adams, the mayor of a nearby town. He was hung on gallows erected behind the jail, and was among the last criminals to suffer a public execution in the state. A replica gallows now exists where the original once stood.
A year before the Beatles made their very public arrival to America in 1964, guitarst George Harrison arrived in Benton in 1963 to visit his sister for three weeks. During that time he was interviewed by a local radio station during which, the DJ played "From Me To You" for his listeners. The museum has since recreated the studio in which Harrison conducted that interview, to include the table, chairs, mic, and radio equipment.
Two rooms at the museum are dedicated to General John A. Logan, who many credit with keeping southern Illinois in the Union. He is, perhaps, best remembered for creating "Decoration Day" after the Civil War in which he encouraged people to visit the local graves of Civil War veterans to decorate them with flowers and flags. That day is now known as Memorial Day. Finally, a room is also devoted to the son of Sheriff Collins, Doug Collins, who was a member of the 1972 Olympic basketball team as well as a former NBA player and coach.
Additional Information