Murder of John H. Tunstall
Introduction
In the year 1878, a violent conflict erupted in this part of New Mexico known today as the Lincoln County War. This historical marker recognizes the death of John H. Tunstall, a rancher whose murder exacerbated the violent conflict.
Images
John Tunstall Murder Site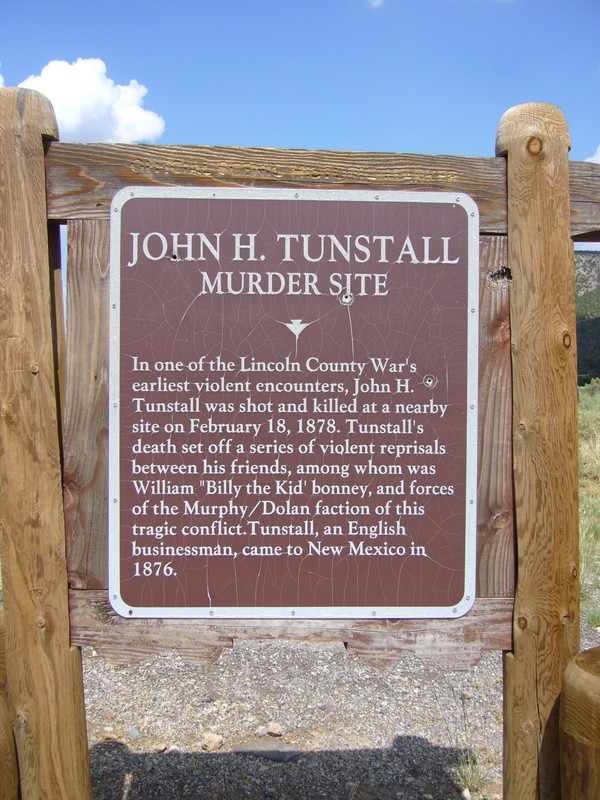 John Tunstall in 1872. Tunstall's mercantile business put him into conflict with the powerful political, economic, and judicial structure that ruled New Mexico Territory.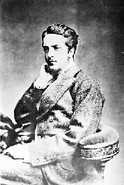 Backstory and Context
John H. Tunstall was born on March 6, 1853 in London and became a rancher and merchant in Lincoln County, New Mexico in the 1870s. Tungstall competed with ethnic Irish merchants and politicians in the county. He was the first man killed in what became the Lincoln County War, an economic and political conflict that resulted in armed warfare over land. The conflict was compounded by ethnic rivalries between an Irish group and other ranchers and merchants of English descent.

When residents of Lincoln switched their business to Tunstall's store, Murphy-Dolan began a slide into bankruptcy. They first tried to put Tunstall out of business by harassing him legally, then trying to goad him into a gunfight and they even hired gunmen. In defense, Tungstall gathered supporters of his own.

In February, 1878, Dolan and Murphy obtained a court order to seize some of Tunstall's horses as payment for an outstanding debt. When Tunstall refused to surrender the horses, Lincoln County Sheriff, William Brady, formed a posse led by Deputy William Morton to seize them. Only the three deputies survived the confrontation. After protesting the presence of the posse on his land, Tunstall was shot in the head on February 18, 1878. This incident started what became known as the Lincoln County War.
Sources
http://www.hmdb.org/marker.asp?marker=46009 https://en.wikipedia.org/wiki/John_Tunstall http://www.angelfire.com/mi2/billythekid/tunstallkillers.html
Additional Information