Old Courthouse Museum
Introduction
One of six historical sites operated by the Monroe County Heritage Museum, this famous courthouse and museum offers a way to experience one of the most influential novels in American history. The courthouse is only a few blocks from the place where Harper Lee grew up and the community is considered to be an influence for "To Kill a Mockingbird." As a result, many view this historic courthouse as a proxy for the famous scenes in "Maycomb" where the book's trial took place. The courthouse is designed to look as it would in 1930, the time period for Lee's famous book about a court case that put America's race relations on trial. The museum offers exhibits about the life and career of Harper Lee as well as local author Truman Capote, who is famous for the nonfictional account of another trial that inspired the book and movie "In Cold Blood."
Images

Harper Lee and Henry Bumstead (the director)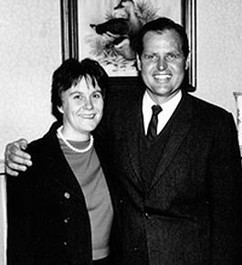 Harper Lee and Gregory Peck (Atticus Finch, Actor)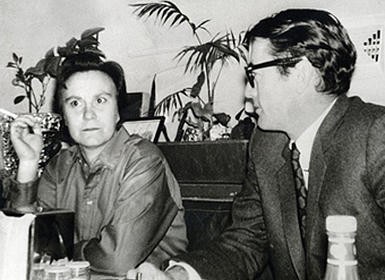 Backstory and Context
The museum is housed in the old Monroe County Courthouse, which has been restored to the original appearance of the building in the time of Harper Lee's childhood. She often went to the courthouse to watch her father practice law. The courtroom itself has been set up to look as it did in the film To Kill a Mockingbird. The set designer took the set design from the courthouse itself.

Harper Lee's To Kill a Mockingbird and it's film has given the courthouse national and even international fame. The museum allows visitors to go into the courthouse and to even touch many of the elements of the court such as the witness stand.

The museum features two exhibits all year round, the Truman Capote: A Childhood in Monroeville, and Harper Lee: In Her Own Words. In the Harper Lee Exhibit, visitors can feel apart of the town with a short documentary that shares the thoughts of residents about Harper Lee's book. A few of the citizens actually grew up with the author and have stories about the filming crews. It also discusses some of the conflicts that the book address and shares both the views held in the 30's and now. The exhibit also features many of the storyboard drawings from the movie's production. It also includes memorabilia from the visit to Monroeville.
Sources
Old Courthouse Museum website, (accessed 7/31/16) http://www.monroecountymuseum.org/#!old-courthouse-museum/c1me
Additional Information