Grand Central Terminal
Introduction
Grand Central Terminal, also known as Grand Central Station or Grand Central, is a railroad terminal located at 42nd Street and Park Avenue in Midtown Manhattan. Serving nearly 200,000 commuters each day, it is one of the busiest train stations in the world. Within the concourse of the Terminal, on top of the information booth, is the iconic four faced brass clock with an estimated worth between $10-20 million.
Images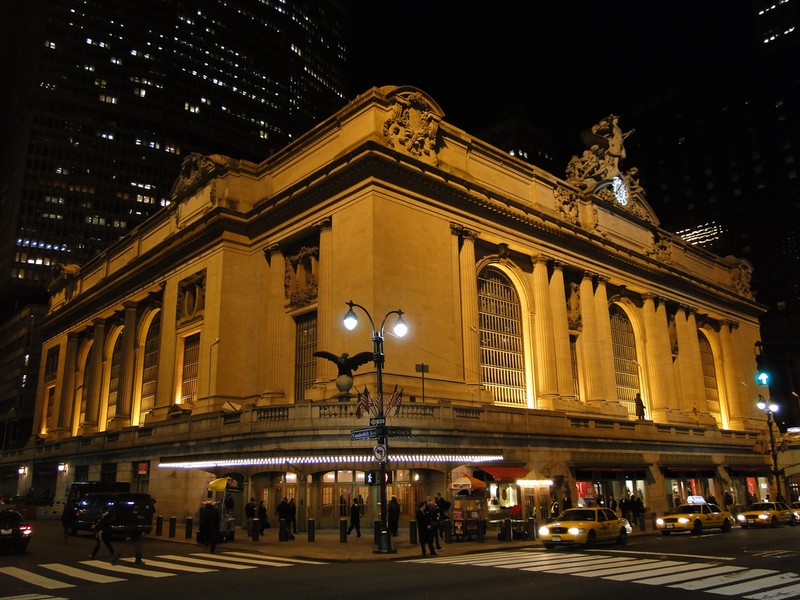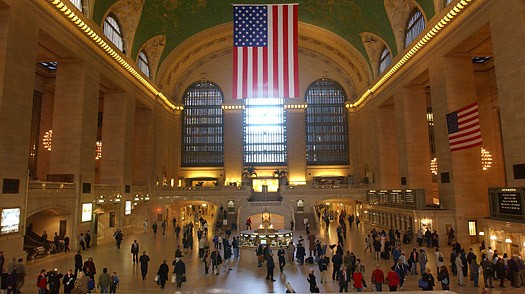 Construction of Grand Central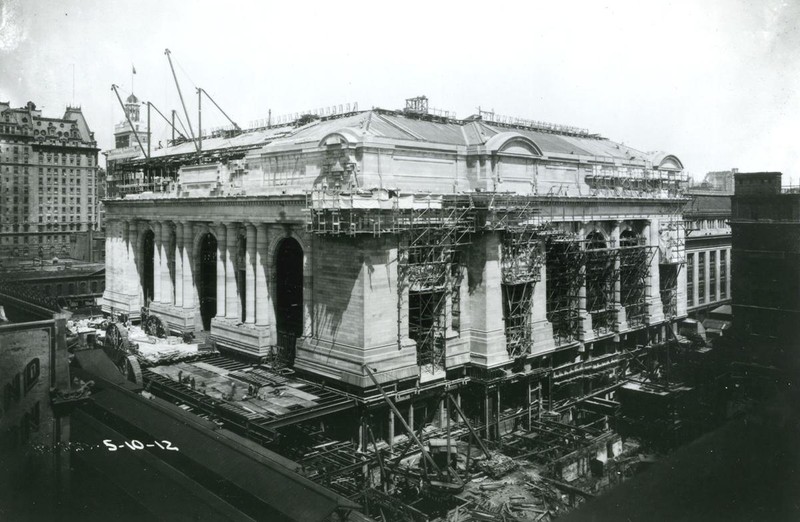 Backstory and Context
There were four competing railroads: the Hudson River, New York Central, New York & Harlem, and New York & New Haven, that each connected the city to communities to the north and the east. During the 1860s, Cornelius Vanderbilt bought controlling stock in the first three and merged them into a single rail empire, in which all four are united today as Metro-North.
The railroads brought people, profits, and pollution, which caused citizens to complain. New York banned soot-belching steam engines below 42nd Street in 1854. Despite the restrictions, though, the Hudson, New Haven, and Harlem Railroads all wanted to expand and agreed to share a transit hub, with 42nd Street being the logical location. The location opened in 1871, known as Grand Central Depot, with three towers representing the three railroads participating. After 30 years, the building underwent renovation and was renamed Grand Central Station. A new building was unveiled in 1913 and was named Grand Central Terminal.
Sources
"Grand by Design." New York Transit Museum. Accessed Web, 5/13/17. http://www.gcthistory.com/#intro.

"Grand Central Terminal." NYC Tourist. Accessed Web, 5/13/17. http://www.nyctourist.com/grandcentral1.htm.


Additional Information