SeaWorld Orlando
Introduction
On December 15, 1973, the third SeaWorld park was opened in Orlando near Walt Disney World's Magic Kingdom. The theme park has been a popular place for the millions of tourists that have visited Orlando's theme parks, but has also been home to numerous controversies surrounding the possible inhumane treatment of whales and other large mammals that are kept in captivity.
Images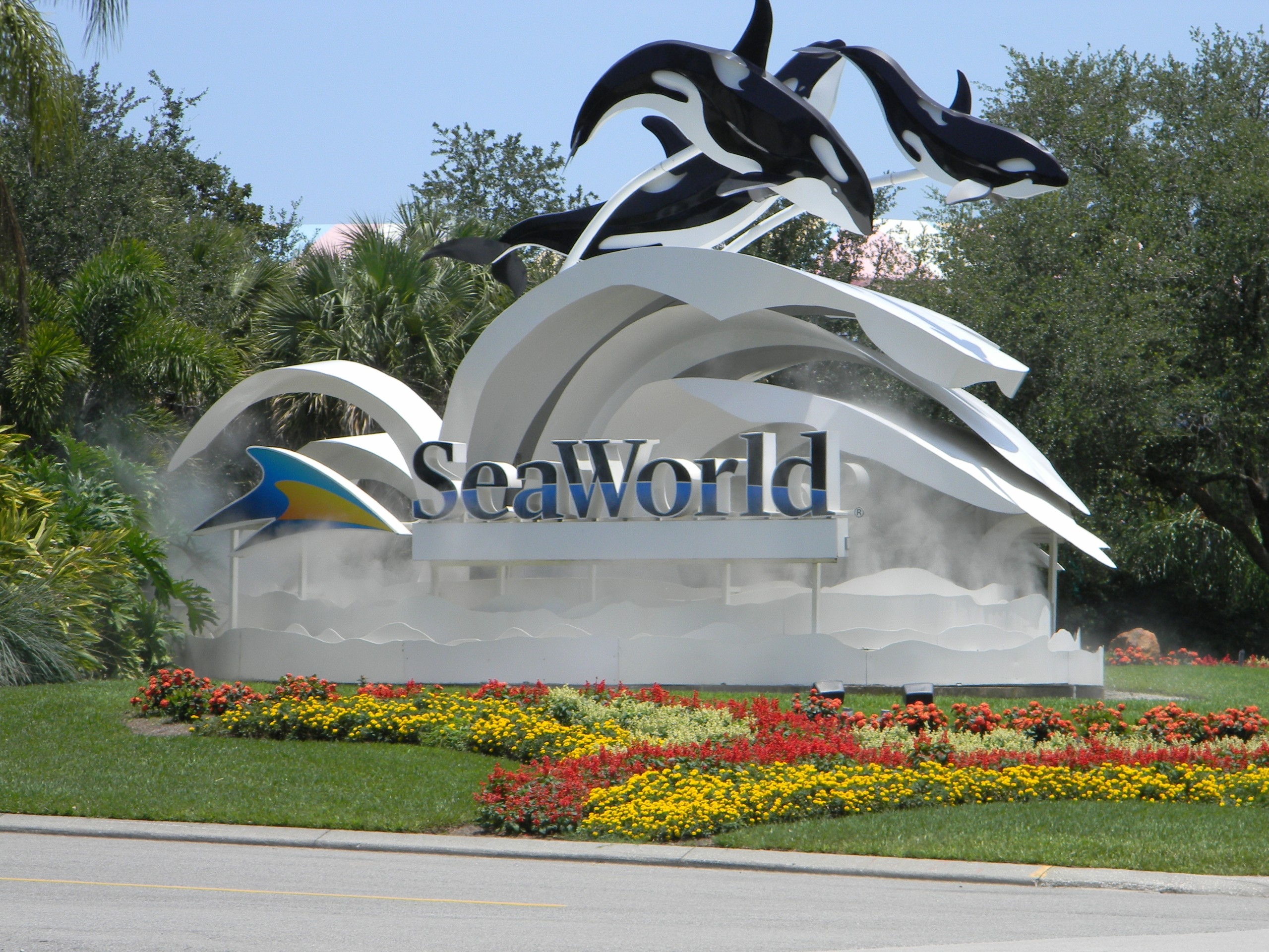 A map of the park in Orlando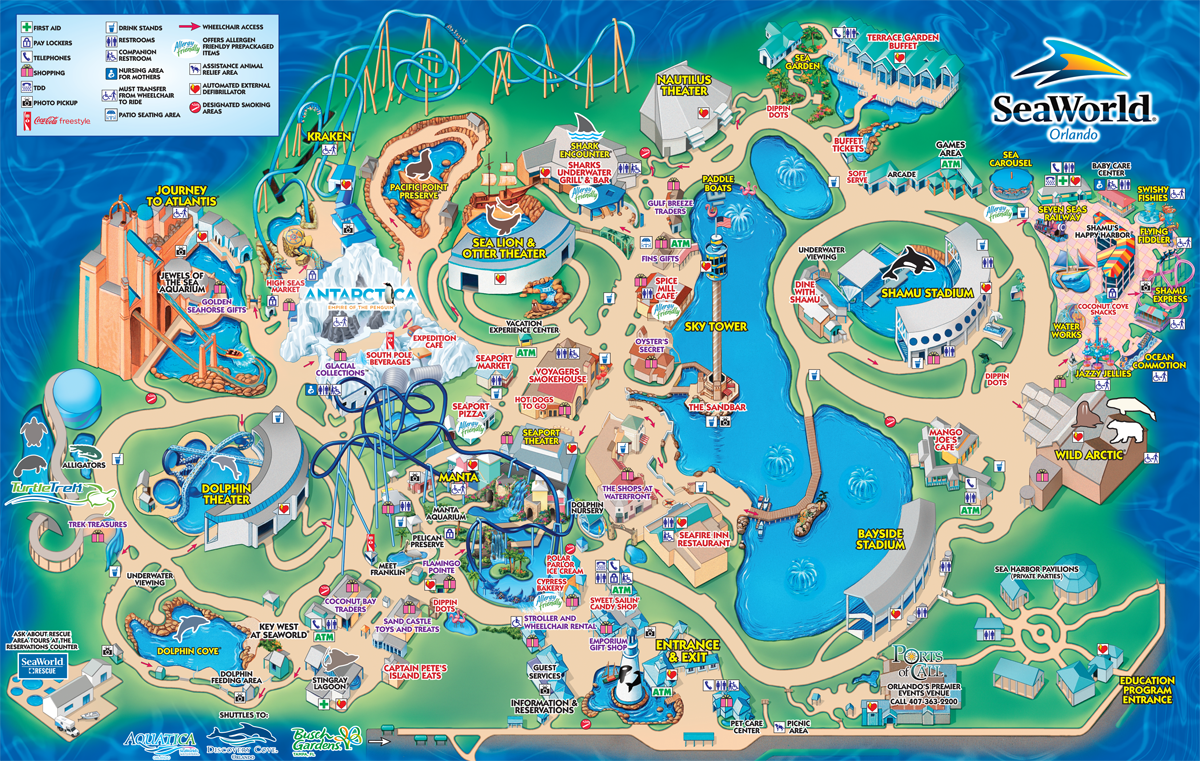 Some of the orca whales included in the Shamu shows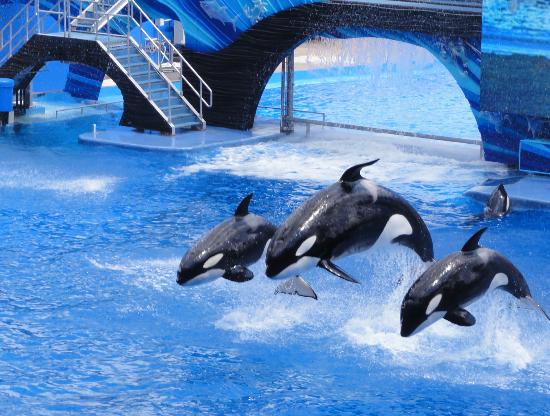 Backstory and Context
When SeaWorld Orlando opened its doors to the public on December 15, 1973, it became the third SeaWorld marine park. San Diego was the first to open in 1964, followed by a park in Aurora, Ohio in 1970 which closed in 2001 owing to low attendance. The park in Orlando was located near Walt Disney World Magic Kingdom as a way to draw gusts to the park. As a result, SeaWorld provided the city of Orlando with a multi-park vacation spot that led to the creation of additional parks in the city. Ten years after SeaWorld opened, Disney opened its second park.
Despite its eventual success, SeaWorld owner Harcourt Brace Jovanovich ran into financial trouble three years after the park opened. The owner sold the park to Anheuser-Busch in 1989. Under new management, SeaWorld began creating thrill rides in 1992. Their first ride was called Wild Arctic, which was modeled after Mission: Bermuda Triangle located in Disneyland, California. The Wild Arctic showed visitors a mix between a simulator and a pre-show because it was detailed with exhibits of arctic animals throughout the park.
SeaWorld is the home of the nation's first roller coaster combined with a flume ride, which was named Journey to Atlantis, created in 1997. In 2009, the Manta flying coaster was added to the park, which won the Theme Park Insider Award as the best new attraction in the world. In 2008, Belgian brewer InBew bought Anheuser-Busch, which promoted the sale of SeaWorld and all the Busch Garden parks.
In 2010, SeaWorld encountered a devastating tragedy. One of the orcas that performed in the park grabbed the hair of a trainer and dragged her into the water, which caused her to drown. This incident led federal regulators to ban trainers for being in the water with the whales during their famous "Shamu" performances. In recent years, the park has come under fire from animal rights activists. The 2013 documentary Blackfish publicized issues surrounding the treatment of orcas and led the company to announce plans to phase out its popular killer whale show. In its place, the company promises a new attraction that will encourage conservation efforts.
Sources
http://www.themeparkinsider.com/flume/201308/3587/ http://seaworldparks.com/en/seaworld-orlando/
Additional Information