Paw Paw Tree Incident
Introduction
In a horrific show of vigilante justice during the Hatfield-McCoy family feud, three McCoy boys were tied to paw paw trees and shot. The Hatfields killed the boys as retribution for the murder of Ellison Hatfield, Devil Anse's brother. It was the beginning of years of violence between the two families. This is just one instance out of many in which the hatred of the feud led to the untimely death of the participants.
Images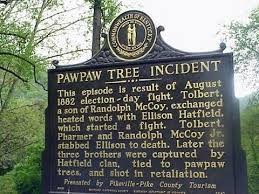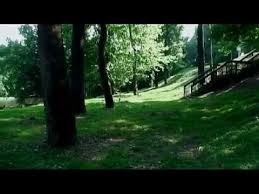 Ellison Hatfield in Confederate uniform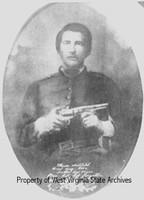 Drawing of the murder of Ellison Hatfield from "American Vendetta"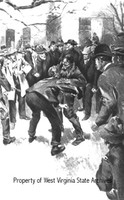 Execution of the McCoy boys from "American Vendetta"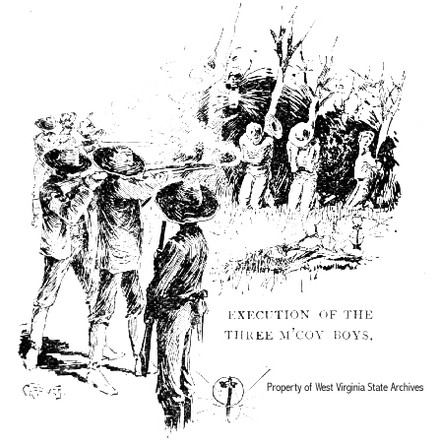 Backstory and Context
The state of Kentucky has set up a marker to honor the place in which the McCoy boys, Tolbert, Pharmer, and Bud were thought to have been shot.

The first direct act of violence and what many consider the true start of the feud occurred at a local election in 1882. Ellison Hatfield and one of his brothers were in Kentucky and got into a drunken brawl with three of Randolph McCoy's sons, Tolbert, Pharmer, and Bud. The brawl which allegedly started because of a debt owed over a fiddle, led to Ellison's death. The McCoy brothers stabbed him 26 times and then shot him in the back. The McCoy's were arrested by Hatfields and were being taken to Pikeville to be tried for the murder of Ellison Hatfield, but Devil Anse had them captured and taken to West Virginia. Devil Anse told the McCoy boys that if Ellison died, they would be killed. Two days after this threat was made, Devil Anse's brother Ellison died of his wounds.

The Hatfields took the McCoy boys into the woods and tied them to paw paw trees where they were shot at a total of 50 times. All three boys were dead within five minutes. While the Hatfields viewed this as justice, their vigilante style revenge was still illegal. Many of the men involved immediately had indictments against them, including Devil Anse and his sons. Yet, the Hatfields remained at large for years after.

The death of his sons left Randolph McCoy bitter. He tried to work legally to get his justice on the Hatfields, but this was still many years to come. The feud didn't end until 1890 with the execution of a Hatfield supporter, Ellison Mounts. This place is one of several sites in the area that saw death as a result of the feud.
Additional Information