Legion of Merit Marker
Introduction
The Legion of Merit Marker is located in Bella Vista, Arkansas at the Veteran's Wall of honor. The Legion of Merit is an American decoration awarded to citizens of foreign nations by the United States Armed Forces. There are four levels of the award which are: Chief of Commander, Commander, officer, and legion of merit. The legion of Merit is the only one reserved for the United States armed forces.
Images
Veterans Wall of Honor, Bella Vista AR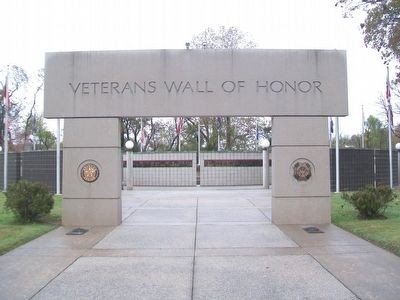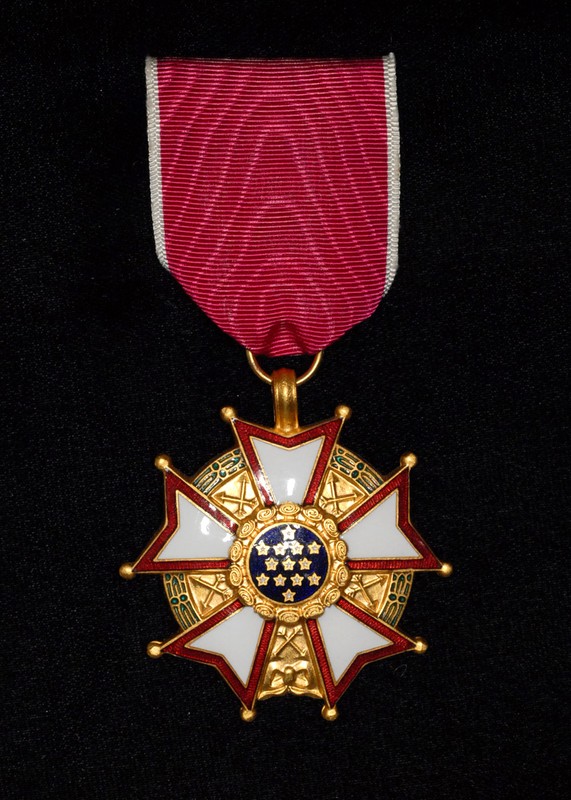 Backstory and Context
The Legion of Merit (LOM) is given to "exceptionally meritorious conduct in the performance of outstanding service and achievement of key individuals"1. The legion of Merit is 6th in order of precedence and is reserved to be awarded by general/ flag officers 2. The LOM is usually given to higher rank military officials and can be used as points in some military systems and was first awarded in 1942.
The four degrees that can be given are chief commander, commander, officer, and legionnaire. The Chief commander is the highest prestige given to head of state/ government ranks 3. The commander is to U.S. military chief of staff, the officer recipients are general or flag officers, and lastly the legionnaire is to all other recipients 3. The Legion of Merit is a high military honor in all degrees 2.
The legion of merit memorial is to honor all those of received and will receive of Legion of Merit. This marker at the Veterans Memorial Wall was built by Veteran's Council of NW Arkansas and many concerned citizens 1. The Veterans Wall of honor is located in Bella Vista, Arkansas.



Sources
http://www.hmdb.org/marker.asp?marker=90866-1 http://www.afpc.af.mil/library/factsheets/factsheet.asp?id=7732-2 http://www.cmohs.org/medal/medal_types.htm- 3
Additional Information