U.S. Arsenal - Officers Quarters (Florida State Hospital)
Introduction
Built in 1839, this historic building was once part a of large United States arsenal comprised of several buildings, most of which not longer exist. Today it is one of the administrative buildings of the Florida State (mental) Hospital. The Officers Quarters was places on the National Register of Historic Places in 1973.
Images
The former Officers Quarters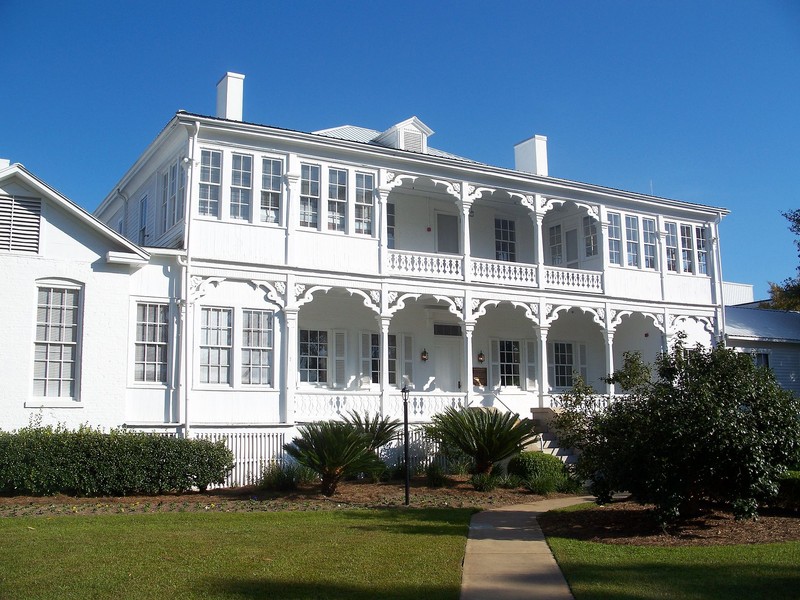 Backstory and Context
The arsenal was one of many federal military forts built along the Apalachicola River. After Florida became a state in 1821, the government recognized the need to protect the newly acquired territory (after the War of 1812). During the First Seminole War (1832-1842), the arsenal served as supply depot. Before Florida ceded from the Union in 1861, in January of that year the governor ordered the local militia to take control of the arsenal. This occurred without anyone firing a shot. During the Civil War, the Confederates used the the arsenal as a training and mustering site. It became a mental hospital not long after the war.
Sources
http://www.exploresouthernhistory.com/arsenal1 Diane D. Greer. "United States Arsenal - Officers Quarters," National Park Service - National Register of Historic Places. 7-2-73.
Additional Information