Willowbrook State Hospital
Introduction
Willowbrook State Hospital is in the neighborhood of Willowbrook in Staten Island, New York. It was built in 1938 and was closed in 1987. It is the location of Willowbrook College of Staten Island. The hospital was first a United States Army hospital. Only 35 square feet was given per patient in the facility even though in prison inmates are given 80 square feet. Some inspiration for the popular show American Horror Story Asylum came from the Willowbrook State Hospital.
Images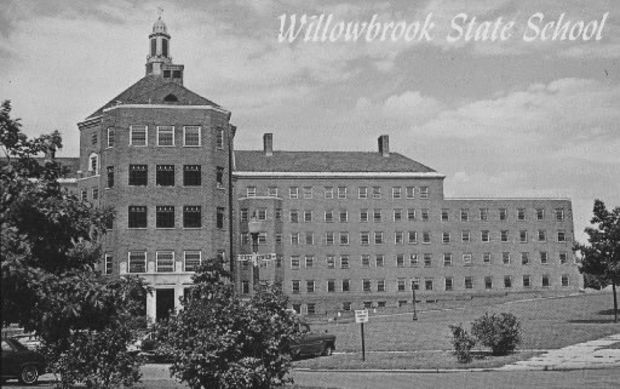 A book written on the history of the Willowbrook State Hospital.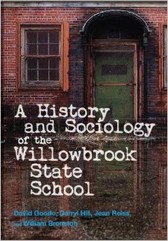 Andre Rand is pictured here. He is the history behind the Crospey Legend.
Patients of Willowbrook State Hospital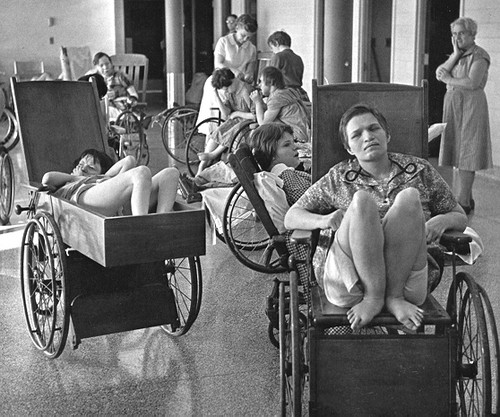 Backstory and Context
The Willowbrook State Hospital was set for only 4,000 patients but that quickly turned to about 6,200 patients. The facility was more of an incarceration for patients instead of hospital for the mentally ill. Single showers were often used with multiple patients in it at one given time. They showered without soap and were not given single towels, or even toothpaste. The caregivers of the institution force-fed milkshakes had the live Hepatitis A virus, and they were also fed feces of other infected patients. When it was time to sleep the patients could be found sleeping on the floors that were sometimes covered in their own feces. Those that entered the hospital as patients either lost their social and behavioral skills, or failed to learn and be taught the skills. Physical abuse along with mental abuse were forced on the disable children of the hospital.
Robert Kennedy had unknowingly visited the Willowbrook State Hospital, and called for reform. The conditions of the hospital continuously got worse over time until the news report by Geraldo Rivera, which exposed the hospital. After writing segment Rivera won a Peabody Award. In the documentary it the neglect of the patients, and the terrible living conditions are gruesome. Lawsuits were filed against the state of New York because of the conditions found inside. Also legal precedents from the Willowbrook State Hospital influenced deinstitutionalization. The disability rights movements is no different than any other civil rights movement that has ever occurred. This facility is known for its smell of "death" and its dehumanizing conditions.
The Crospey Legend stems from the murders, and kidnappings of children in the Willowbrook area. The name behind the legend is Andre Rand. He was a janitor at the hospital, and left before the closing. Children came up missing and eventually murdered. Although some of the murders have never been solved the missing children are still included in the history of the Crospey Legend. One of the child's bodily remains were found at Willowbrook Hospital. It is said that Rand's time as a janitor at the hospital influenced his crimes and murders.
Sources
http://www.rootedinrights.org/the-horrifying-truth-uncovered-willowbrook-state-school/ http://scaredyet.net/willowbrook-state-haunted-building-new-york/ http://www.the-line-up.com/cropsey-monster-of-staten-island/
Additional Information