Racine Art Museum
Introduction
The Racine Art Museum supports not only the preservation, collection, and education of fine arts, it also supports a wide range of artists looking to showcase their work. The museum works to interpret their collections for educational use. Programs and exhibitions are just some of the opportunities offered by the museum in order to fulfill their mission of being an institution dedicated to the fine arts.
Images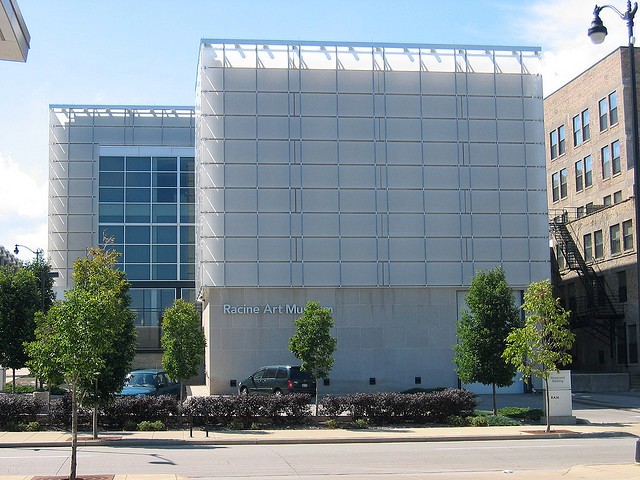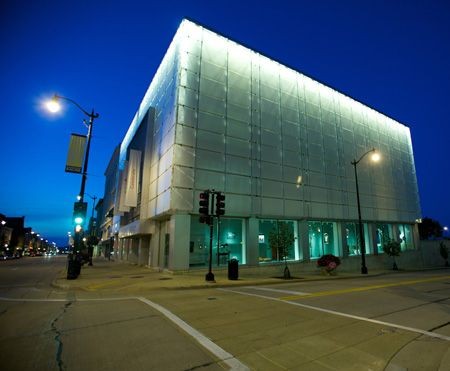 Backstory and Context
The Racine Art Museum is located in Racine, a city that has community who have long supported the arts. Therefor, it was only fitting that such a museum be established there. The vision for a fine arts museum originated in 1938 with Jennie E. Wustum. Wustum had the desire to create an institution that would be a cultural staple of the community. She made these desires tangible by donating her house, the property, and a trust fund to Racine in memory of her husband.
Three years later, the donation made possible the Charles A. Wustum Museum of Fine Arts, its original name. Along with the museum, a 13-acre park, garden, and a classroom/studio addition were added to the surrounding area. The home that had been donated by Wustum to house the original collection became too small after years of acquisition and growing collections. Therefor, in the last decade of the twentieth century, plans were drawn up for a new building that would be able to showcase more works of art at a time.
The location built in the 1990s in downtown Racine is the present home of the Racine Art Museum. Jennie E. Wustom's vision of a cultural center dedicated to fine art for the city of Racine has been realized, and continues to enrich the community almost a century later.
Sources
http://www.ramart.org/history-of-wustum-museum http://www.ramart.org/about-ram
Additional Information