End of the Oregon Trail Park
Introduction
The End of the Oregon Trail preserves and shares the history of the most famous overland trail in the United States. The park is located near the point where many of the travelers ended their journey across the American frontier in the 1840s through he 1860s.
Images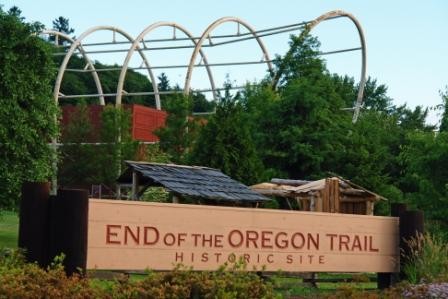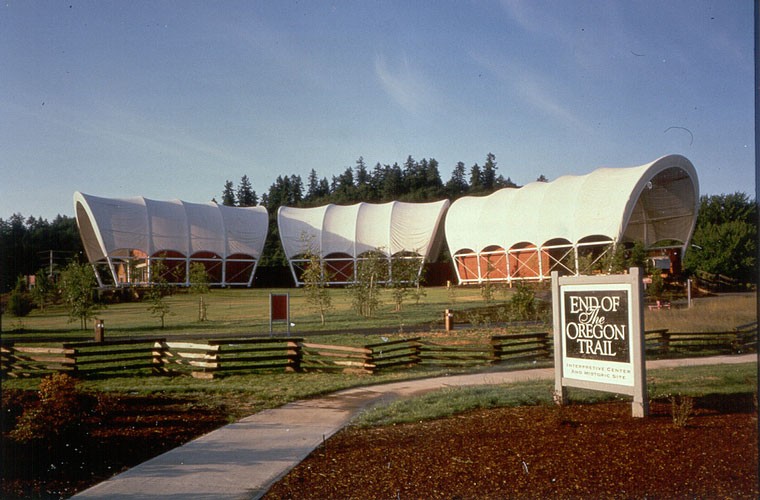 Backstory and Context
Tens of thousands of American pioneers crossed the frontier between western Missouri and Oregon Territory during the period between 1843 and 1870, making the 2,000 mile trek across the frontier. This historic park was created in the 1990s to honor and preserve their stories. After damage and the park's closure for many years, it was reopened in July of 2013.
This historic park features a wagon exhibit where visitors can attempt to load up supplies in a wagon-the first of many challenges faced by the pioneers along the trail. The park also includes a section where children and adults can try their hand at historic handi-crafts such as candle-making. The park also features a country store that offers local hand-crafted items from local artisans and Native American tribes. The park also shows the film, Bound for the Oregon Trail, which includes an introduction to the history of the Oregon Trail as well as folk tales and oral histories. There park also includes Master Gardener's Pioneer Garden with plants that include those native to the area that pioneers needed for survival.
Sources
http://www.metmuseum.org/exhibitions/listings/2013/the-american-west-in-bronze/blog/posts/end-of-the-trail https://www.travelportland.com/article/end-of-the-oregon-trail/ http://www.orcity.org/planning/historic-sites
Additional Information