Walt Disney World
Introduction
The Walt Disney World Resort is a complex of entertainment areas located in Lake Buena Vista, Florida. The resort opened on October 1, 1971 and quickly grew into one of the world's most famous and most-visited attractions. The complex now covers 40 square miles, about the size of San Francisco, and includes four unique theme parks and two water parks, in addition to a host of themed hotels, restaurants, golf courses, and other attractions. To learn more about the history of the Walt Disney empire, including the creation of this resort upon thousands of acres of wetlands, please click on the links to books, articles, and websites about the history of Disney World.
Images
Project Future: The Inside Story Behind the Creation of Disney World-click the link to learn more about this book.
Cinderella's Castle in Magic Kingdom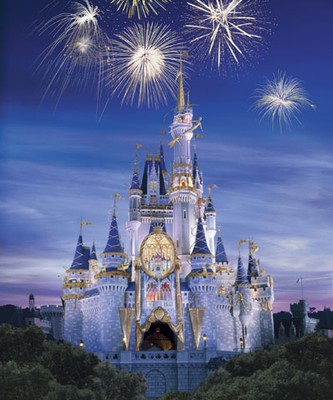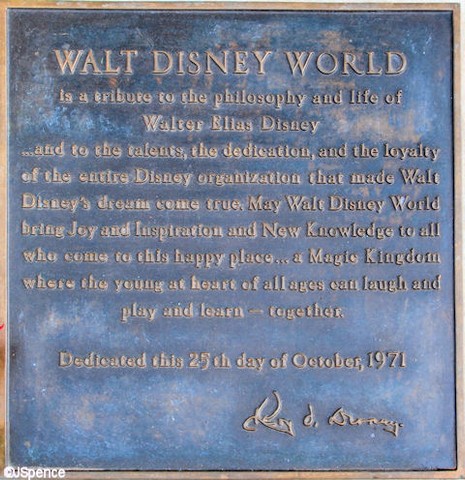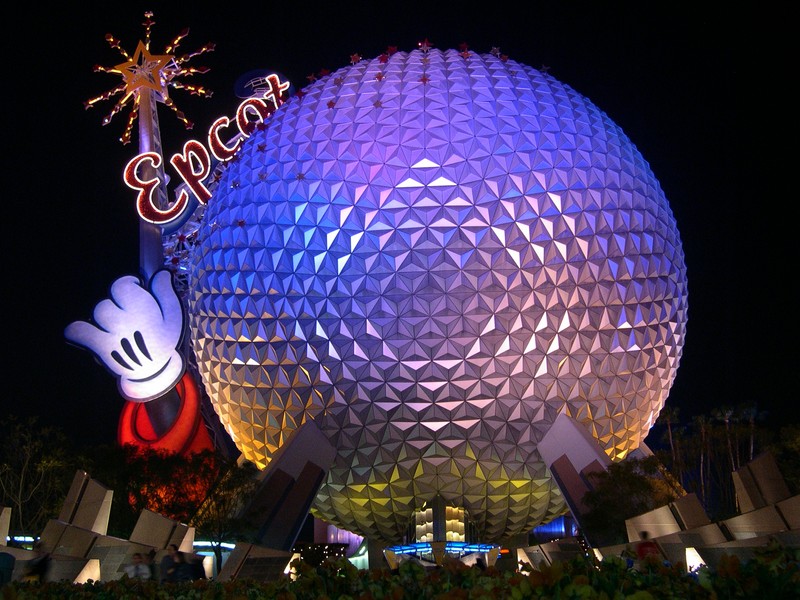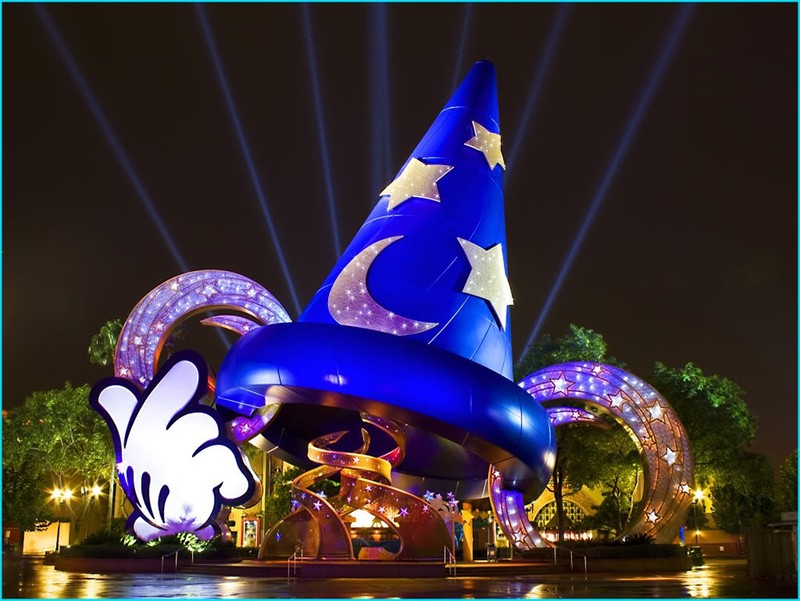 Tree of Life in Animal Kingdom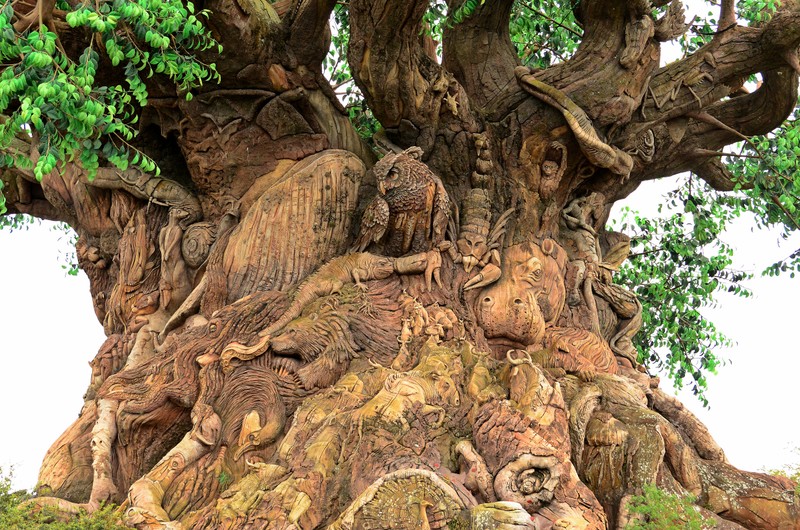 Backstory and Context
Walt Disney World is a tribute to the philosophy and life of Walter Elias Disney and also to the talents, dedication, and the loyalty of the entire Disney organization that made Walt Disney's dream come true. May Walt Disney World bring Joy and Inspiration and New Knowledge to all who come to this happy place...a magic kingdom where the young at heart of all ages can laugh, play, and learn together!
Plaque dedicated October 25, 1971, by Roy O. Disney, rededicated Oct. 1, 1996, by Roy E. Disney
To talk about the history of Walt Disney World we must first talk about the history of Walt Disney himself. Walt was born in 1901 in Chicago Illinois. Walt always had a very creative mind ever since a young age and always enjoyed drawing and making animations. In 1928 he created Mickey Mouse, the mascot for Walt Disney World, and got his first taste of fame and success. He then went on to make several other popular animations such as: Snow White and the Seven Dwarfs (1937), Dumbo (1941), Bambi (1942), and several others. But Walt wanted to do more than just make animations, he wanted to make amusement parks. In 1955 Walt used the money he made from his animations to open his first amusement park, Disneyland, In Anahiem California.
The idea for Walt Disney World started in the late 1950s after the success of Disneyland in California. Walt Disney wanted to build several large amusement parks in one area and there just wasn't enough room to do that where Disneyland is in California. Walt spent several months looking for a new place to build his dream of a giant amusement area which in November of 1963 Walt choose Orlando Florida for his plan.

Orlando Florida was a perfect place for Walt to execute his plan for several reasons. For one Florida was growing very rapidly at the time as many people were moving to Florida and many things were getting built. Another reason was Florida was a very big tourist destination even in the 1960s due to it's natural beauty and good year round weather. Another reason is that Orlando was on the east coast where 75% of the United States's population lived at the time. And yet another reason is that there was a ton of land to build on since Orlando wasn't that big of a city at the time, something Disney World would change.
Construction or Disney World begun in late 1963. During construction Walt Disney sadly passed away in 1966 before he could ever seen his dream come to life. Walt's brother Roy Disney took over for him after his death and wanted to carry out his brother's dream. Before Walt died he lied out his plans for what he wanted the amusement park resort to look like, and his brother Roy used his plans and carried them out exactly the way they were. On October 1 1971 the amusement park resort was finally open and Roy Disney named the place Walt Disney World in honor of his brother.
Over 9,000 workers were involved in the construction of the original resort, including Magic Kingdom, two 18-hole golf courses, three hotel resorts (Disney's Polynesian resort, Disney's Fort Wilderness campground, and Disney's Contemporary resort), and a 200-acre lake called Seven Seas Lagoon. The total cost of the project by its opening day was over $400 million. Disney World has now expanded to house 27 themed resort hotels, four theme parks, two water parks, four golf courses, a downtown-like shopping district, and many other entertainment venues.
The first of the four theme parks, Magic Kingdom, is divided into six "themed" lands: Main Street, U.S.A., Adventureland, Frontierland, Liberty Square, Fantasyland, and Tomorrowland. Themed around fairy tales and Disney characters, it currently hosts 41 attractions, featuring the world-renowned Cinderella castle, Haunted Mansion®, "it's a small world"®, and Pirates of the Caribbean®. When being built Magic Kingdom was heavily based off Disneyland.

Disney World's second park, Epcot, was opened in 1982 with a focus on technological innovation and international culture. Epcot was talked about by Walt before he died and it was his final plan. Epcot is an acronym for Experimental Prototype Community of Tomorrow, a "city of the future" planned by Walt Disney. It features the World Showcase, eleven pavilions each dedicated to represent a specific country, and 34 attractions including Test Track® and Spaceship Earth.

Disney's MGM Studios (now called Hollywood Studios) was the first park In Disney World that wasn't planned by Walt Disney, instead it was planned by Disney's current CEO Michael Eisner. It was opened 7 years after Epcot, in 1989, dedicated to show business and drawing inspiration from its namesake, 1930s and 1940s Hollywood. It is home to 10 attractions, including Aerosmith's Rock 'n' Roller Coaster® and The Twilight Zone Tower of Terror™.

The fourth of the Disney World theme parks and most recent is Disney's Animal Kingdom, which opened Earth Day 1998. It is themed around animal conservation with the Tree of Life® at its center, a 145 feet tall and 50 feet wide base tree showing over 300 animal carvings. It has 28 attractions, many featuring exotic animals such as African elephants and even a section for dinosaurs.

As of 2018 Disney World now invites over 52.2 million people annually from all over the world, making it the most visited vacation resort in the world by far. It helped grow Orlando Florida from a city no one had heard of with only 99,000 people in 1970 to one of the most visited cities in the world with a population of 277,00 people and a metro population of 2.3 million people and is currently the second fastest growing city in all of America. Not only did Disney World help grow Orlando, It helped grow Florida too by making it the most visited state in America, and helped Florida's economy grow. Disney World also helped grow the company of Disney to one of the biggest companies in the world.

To see the dedications for each of the theme parks and more information about the resort, click the link under additional information.
Sources
Santiago, Erin. History of Disney World. Lovetoknow. February 23, 2015. Accessed April 19, 2018. http://themeparks.lovetoknow.com/History_of_Disney_World.


James, Thomas. Theme Park History: A short history of Walt Disney World's Magic Kingdom. Themeparkinsider. June 27, 2013. Accessed April 19, 2018. http://www.themeparkinsider.com/flume/201307/3580.

Sareen, Anjali. A brief history of Walt Disney World. The culturetrip. January 30, 2017. Accessed April 19, 2018. theculturetrip.com/north-america/usa/florida/articles/a-brief-history-of-walt-disney-world..

Tsung, Lauren. History in walt disney world. ." Frommers. January 04, 2018. Accessed April 19, 2018. www.frommers.com/destinations/walt-disney-world/in-depth/history.


Additional Information