San Marcos de Apalache Historic State Park
Introduction
San Marcos de Apalache Historic State Park is located in the southern tip of St. Marks, Florida, where the St. Marks River and Wakulla Rivers converge. The site has a long history dating back to 1528 when Panfilo de Narvaez and 300 of his men arrived here from Spain. The Spanish built the first of three forts here in 1679, the first two of which were wooden and the third made of stone. Today, all that is left of the stone fort are a few remaining stone walls. Visitors to the park can learn about the site's history in the museum, which features pottery, tools and other artifacts on display as well as interpretive signs, and enjoy hiking and outdoor activities.
Images
The museum at the park features pottery and tools from the original fort are on display, as well as interpretive displays describing the site's history.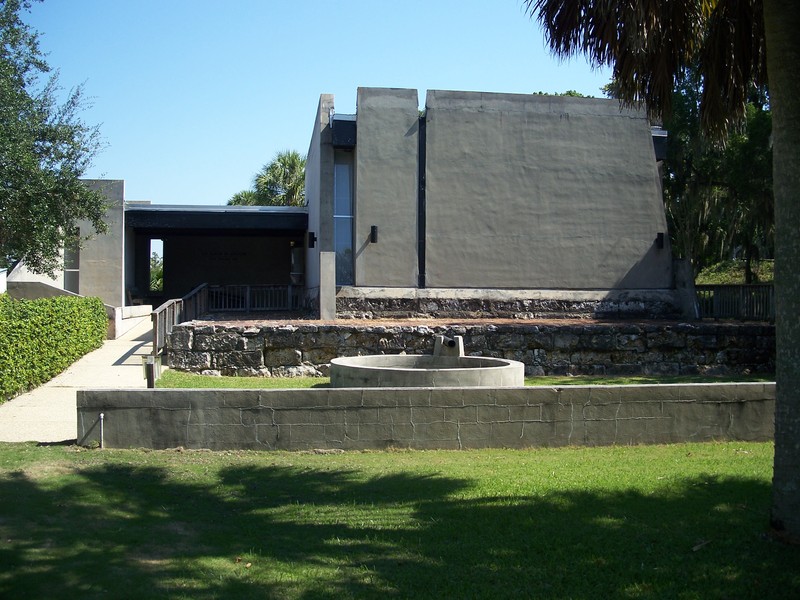 Some of the ruins of the fort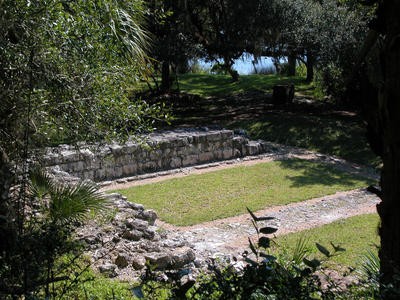 Backstory and Context
The Spanish recognized the value of the site right away. The surrounding land was very fertile. They planted grain and shipped that to St. Augustine. Protecting this location was therefore a must. Over time, Great Britain, the U.S., and the Confederacy during the American Civil War, gained control of the fort at one time or another. Native Americans even used the fort as a trading post after Spain abandoned it for the second time (the Spanish built the second wooden fort in 1733, which was destroyed by a hurricane; they built the stone fort in 1759) after the conclusion of the French and Indian War, ceding it to Britain.
Sources
"History." Florida State Parks - San Marcos de Apalache Historic State Park. Accessed November 26, 2015. https://www.floridastateparks.org/parks-and-trails/san-marcos-de-apalache-historic-state-park/history

Blanche Higgins Schroer. "Fort San Marcos de Apalache," National Park Service - National Register of Historic Places. November 13, 1966. http://focus.nps.gov/pdfhost/docs/NHLS/Text/66000271.pdf.
Additional Information