Mother Seton House
Introduction
Bishop Carroll agreed to build this house for Elizabeth Ann Seton and her children. His only condition was that Seton "establish a school for girls." Bishop Carroll, the president of St. Mary's College, also agreed to admit Seton's two sons to his college. Seton and her family lived in this house from 1808 to 1809. Despite living in the house for one year, this home played an integral role in beginning her legacy. Part of her agreement with Bishop Carroll was to establish a school for girls, so Seton established the first congregation of religious sisters in the United States.
Images
Elizabeth Ann Seton died from tuberculosis at age 46. Despite living a short life, Seton accomplished much during her years.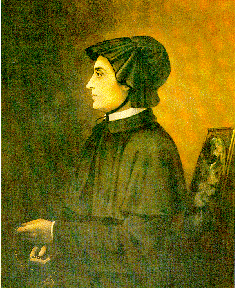 Elizabeth and her three daughters lived in this house. Her two sons attended St. Mary's College, so they did not reside in the house.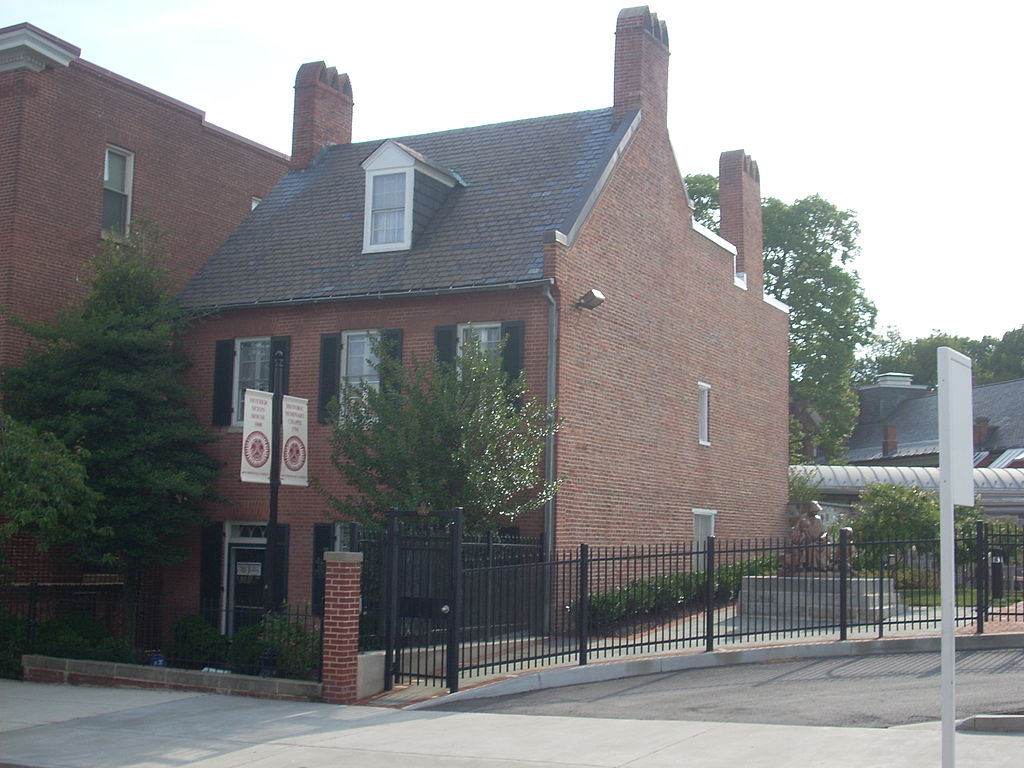 Backstory and Context
Elizabeth Ann Bayley married William Magee Seton when she was nineteen year old. Elizabeth and William had five children: Anna Maria, William II, Richard, Catherine, and Rebecca Mary. The Seton's were a prominent family in Manhattan, and they were actively involved with the Episcopalian church. Following the War of 1812, William Seton's import trading business experienced severe financial losses, so the family sold their Manhattan home. They then moved in with Elizabeth's father who was a health officer for the New York Port Authority on Staten Island.
William Seton dealt with tuberculosis for most of his marriage, but the financial stress worsened his condition. His doctors suggested that he move to Italy because the warmer climate would be beneficial for his health. Upon arriving at the port of Leghorn, Italian officials placed William, Elizabeth, and Anna Maria in quarantine because they thought that the Setons might have yellow fever. After the officials removed him from quarantine, William's condition did not improve. He died on December 27, 1803, in Italy. Following William's death, his former Italian business partners welcomed Elizabeth and Anna Maria with open arms. The business partners introduced them to Roman Catholicism.
When Elizabeth and Anna Maria returned to New York, they joined St. Peter's Roman Catholic Church. Reverend Matthew O'Brien officiated the service when the Catholic Church received Elizabeth. Elizabeth devoted he life to caring for others, especially the sick and terminally ill. Elizabeth opened an academy for young girls in order to support her family, but many parents withdrew their children from Elizabeth's academy when they learned about her converersion to Catholicism.
Elizabeth planned to move her family to Canada, but then she met Abbe Louis William Valentine Dubourg. He invited her to come to Maryland, where he was establishing the first Catholic seminary in the United States. Elizabeth accepted his invitation in 1808, and she moved into the house designed by Maximilian Godefroy shortly after her move to Maryland. Elizabeth Ann Seton lived in this house for only one year, but she spent this important year planning her ministry. In 1810, Elizabeth established Saint Joseph's Academy and Free School in Emmitsburg, Maryland. Samuel Sutherland Cooper, a wealthy convert, gave Elizabeth eight thousand dollars to start the school. This was the first Catholic girls' school in America.
On July 31, 1810, Elizabeth started the first congregation of religious sisters in the United States. These sisters devoted their lives to caring for impoverished children and orphans. They also allowed these children to receive a free education. Thus, these sisters began the first free Catholic school in America. While serving at the school, Elizabeth acquired the name Mother Seton. Mother Seton invested most of her time and energy into her school until her death on January 4, 1821. She died from tuberculosis at the age of 46. Pope John XXII beatified her on March 17, 1963. Pope Paul VI canonized her September 14, 1975. Pope Paul VI stated, "Elizabeth Ann Seton was wholly American! Rejoice for your glorious daughter. Be proud of her. And know how to preserve her fruitful heritage."
Sources
Barthel, Joan. American Saint: The Life of Elizabeth Seton. New York: St. Martin's Press, 2014.

"Historic Site." St. Mary's Spiritual Center and Historic Site on Paca Street. Accessed February 13, 2017. http://stmaryspacast.org/.

"The Life of Saint Elizabeth Ann Seton." Seton Shrine. Accessed February 13, 2017. https://setonshrine.org/elizabeth-ann-seton/.

"Mother Seton House." St. Mary's Spiritual Center and Historic Site on Paca Street. Accessed February 13, 2017. http://stmaryspacast.org/mother-seton-house/.


Additional Information