Art Deco Welcome Center
Introduction
The Miami Beach Architectural District (also called Old Miami Beach Historic District but more popularly known as Miami Art Deco District) is a South Beach neighborhood containing 960 historic buildings. It was designated as a US historic district on May 14, 1979. The area boasts many significant pieces of architecture, including a mansion that was once the residence of Italian designer Gianni Versace. Notable architects designed many of the Art Deco buildings in the area, including designers Albert Anis, Henry Hohauser, and L. Murray Dixon. The Miami Design Preservation League, located in this Art Deco building, offers exhibits related to the history and architecture of South Beach, as well as guided walking tours.
Images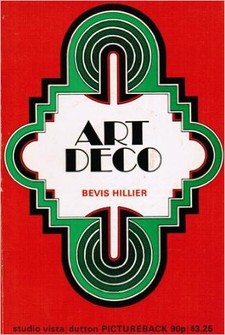 Want to learn more about this style of art and architecture? Click the link below for this book, South Beach Deco.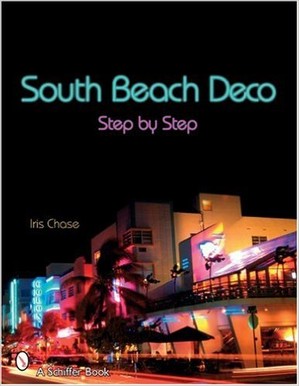 Backstory and Context
The Miami Design Preservation League was established in 1976 by local residents who hoped to preserve many of the historic Art Deco buildings from the 1930s that had fallen into disrepair. In its early years, the organization sponsored festivals and other events to raise awareness about the architectural value of this South Beach neighborhood and the need to preserve its original buildings. In 1980, Andy Warhol brought international attention to the neighborhood and its unique buildings after taking a tour area with the leaders of the organization. Despite losing many of the original buildings, many others were saved thanks to the growing organization and its members.
The term Art Deco refers to a design style that began in France before World War I and became popular internationally throughout the twenties, thirties, and forties. It declined in popularity after World War II. Art Deco is a product of the interwar period, referring to the period of time between the first two world wars and characterized by industrialization that resulted in a changing culture. One distinguishing feature of Art Deco is its incorporation of technology. This differentiates it from Art Nouveau, its predecessor that heavily incorporated more organic themes.
By some accounts, the term "Art Deco" was first used by the architect Le Corbusier. He published a series of articles under the title "1925 Expo: Arts Deco" in his journal L'Esprit Nouveau'. These articles referred to the 1925 Exposition Internationale des Arts Decoratifs et Industriels Modernes (International Exposition of Modern and Decorative Arts). The term became more widely used in 1966 during a French exhibition called Les Annees 25: Art Deco/Bauhaus/Stijl/Esprit Nouveau. This exhibition was held to celebrate the 1925 exposition.
Arguably one of the most famous works of Art Deco architecture is the spire of the Chrysler building in New York City, which was designed by William Van Allen and built between 1928 and 1930. Historian Bevis Hillier described Art Deco as, "an assertively modern style [that] ran to symmetry rather than asymmetry, and to the rectilinear rather than the curvilinear; it responded to the demands of the machine and of new material [and] requirements of mass production.'
Sources
Art Deco Style (1925-1940). Wentworth Studio website. Accessed February 03, 2017. http://www.wentworthstudio.com/historic-styles/art-deco/.

Dennis W. Wilhelm, A Brief History of the MDPL. Miami Design Preservation League website. Accessed February 03, 2017. http://www.mdpl.org/about-us/about-miami-design-preservation-league/a-brief-history/.


Additional Information