Ulysses S. Grant Hall - Bldg 20
Introduction
Grant Hall, Fort McNair's Building 20, is named after Ulysses S. Grant, general-in-chief of the Union Army during the Civil War and the 18th president of the United States, from 1869 to 1877. The building was part of the Federal Penitentiary built on the grounds of the Washington Arsenal (now Fort McNair) in 1826.
Images
Grant Hall at Fort Lesley J. McNair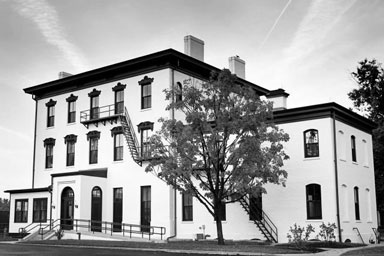 Courtroom in Grant Hall Fort Lesley J. McNair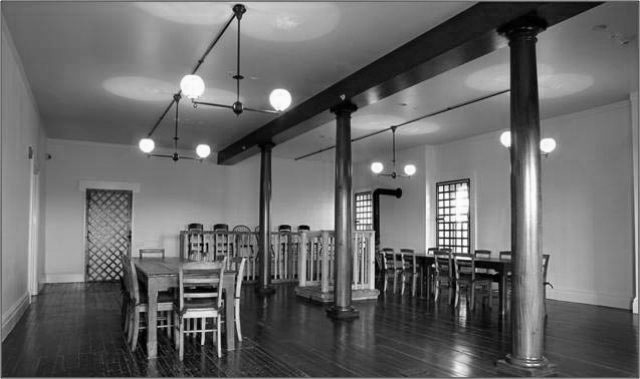 Backstory and Context
The Penitentiary became the center of national attention in 1865 when the trial and sentencing of those implicated in the assassination of President Abraham Lincoln was held on the third floor of the eastern wing of the building in a newly prepared courtroom. Eight conspirators were tried and found guilty; four of whom were sentenced to be hanged.
The gallows were constructed in the Penitentiary courtyard – the location being the southeast corner of today's tennis courts next to Grant Hall. The executions were carried out on a sweltering July 7, 1865.
Additional Information