Leland Stanford Mansion State Historic Park
Introduction
Leland Stanford Mansion State Historic Park was originally the home of Leland Stanford, who bought the house off of Shelton C. Fogus for $8000. The house was later used as an orphanage, a school for young women, and its current use, a house museum and state historic park.
Images
Leland Stanford Mansion State Historic Park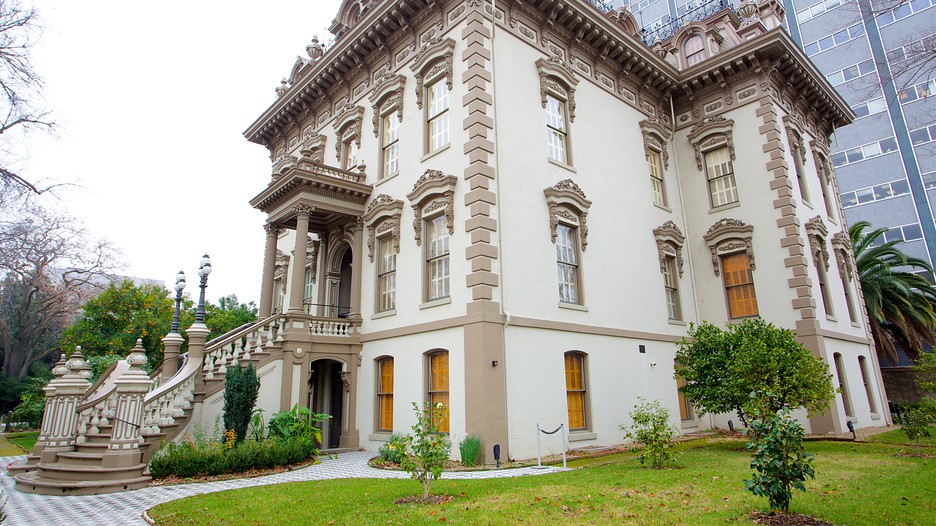 Leland Stanford Mansion State Historic Park

Leland Stanford in the 1870s, after his tenure as Governor of California. Stanford was one of "The Big Four," who were instrumental in completing the Transcontinental Railroad to California. UC Berkeley, Bancroft Library.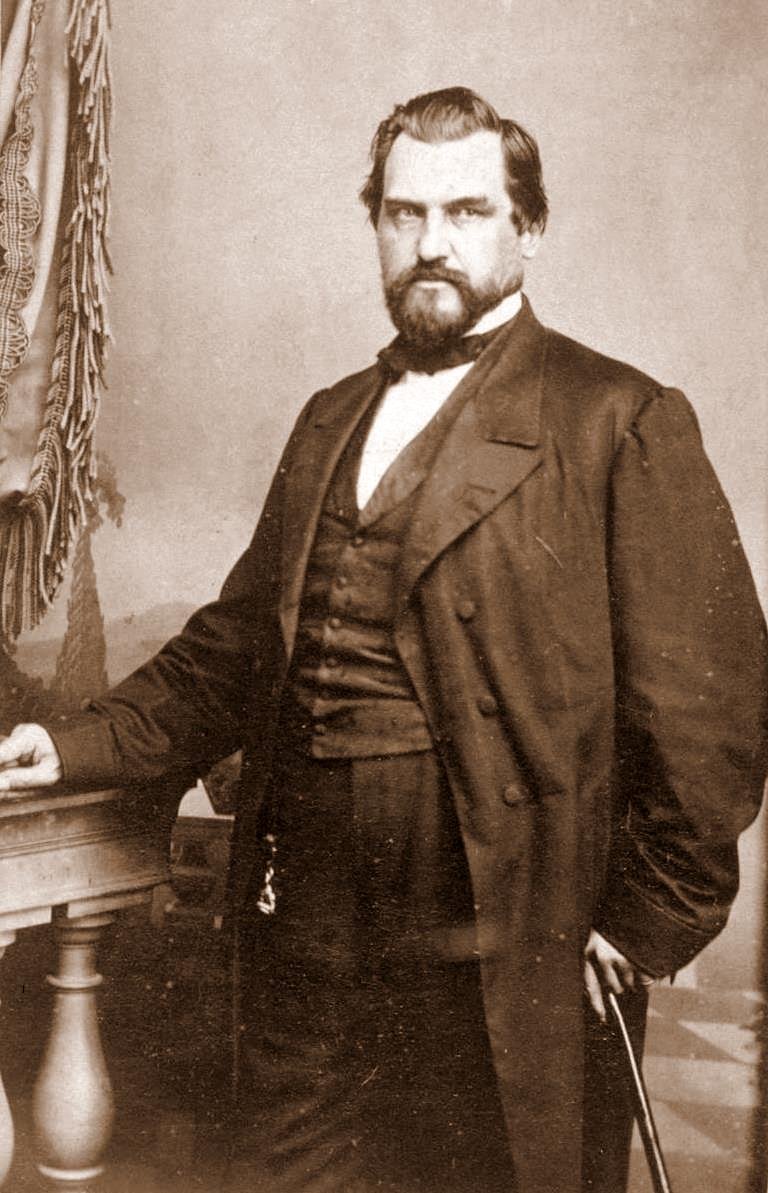 A family portrait before Leland Stanford Jr.'s death in 1884.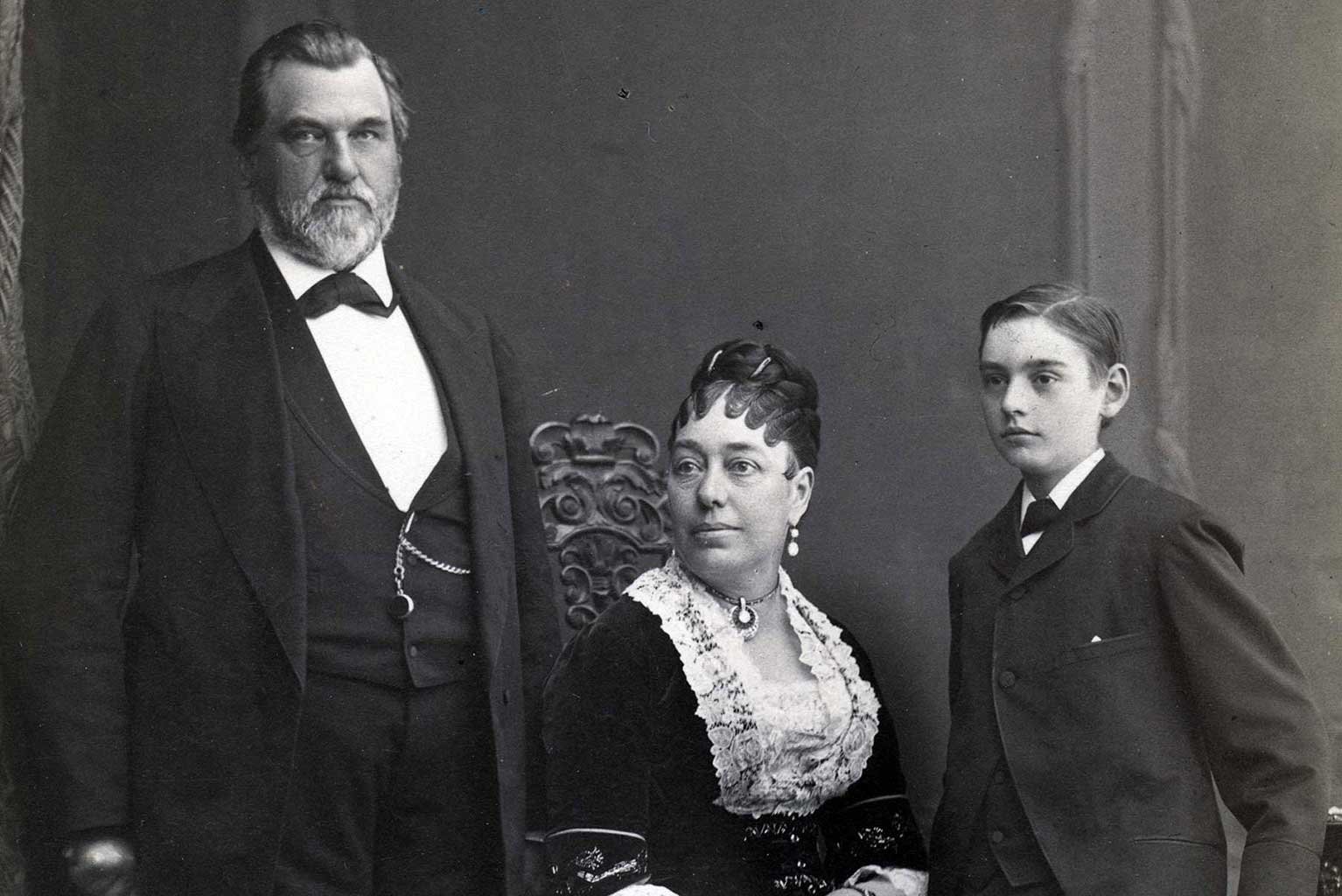 The Stanford Mansion library in its current incarnation. Many of the furnishings belonged to the Stanfords. (CA State Parks).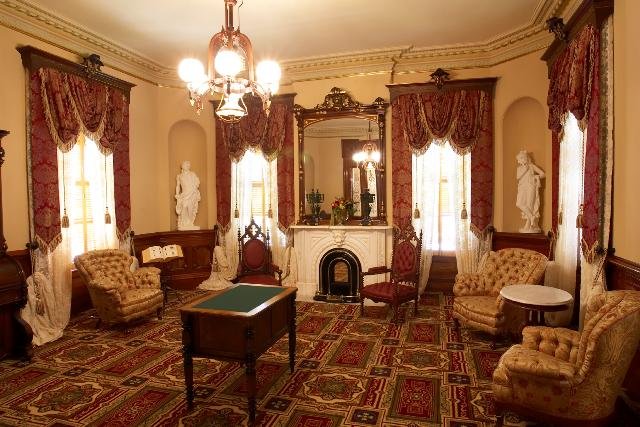 The Main Parlor. Originally built in 1856 by a Gold Rush merchant, it was remodeled twice under the Stanfords' decades of ownership. CA State Parks.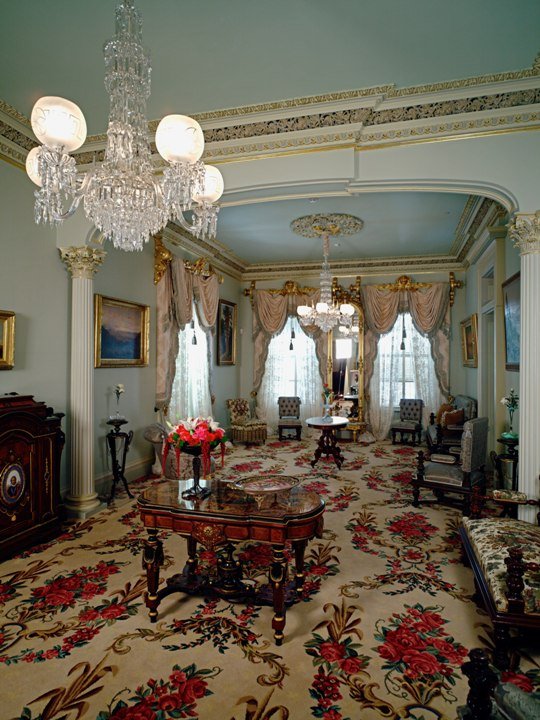 Backstory and Context
Leland Stanford was born in 1824 in Albany, New York. He went to law school and became an apprentice for an Albany law firm. There, he met his wife Jane Elizabeth Lathrop. Stanford went to California, where his brothers were successful business merchants, to become one of them and start a business. After Jane's father's death, he moved her to Sacramento, where he became the owner of the Stanford Brothers Store.

In Sacramento, Stanford started doing business with a few men of high status, including hardware dealers Huntington and Hopkins, and store owners, the Miller brothers. In doing this, he helped form the California's Republican Party. Stanford assisted presidents, such as Abraham Lincoln, in political events and became so interested in politics that he became the Republican Party's nominee for Governor. On January 10, 1862, Leland Stanford was sworn in. Before becoming governor, however, he was president of the Central Pacific Railroads of California, where he would later, in 1869, stop his work as a governor and continue his practices with Central Pacific Railroads of California.

In 1871, the Stanford couple decided to expand the square feet and height of the original 2 story, 4,000 square foot home to 19,000 square feet, adding 10 feet of brick and a story above and below the house. After the death of their only son, Leland Stanford Junior, born 1868 and died 1884, the couple decided to dedicate their business to helping children. After becoming a United States Senator, Stanford died in June 1893, leaving the estate to Jane. After her death in 1900, the residence was given to the Catholic Bishop of Sacramento, where it would be turned into an orphanage managed by nuns. The house also transformed into a settlement house and later, a high school for girls.

The house was named a state historic landmark in 1957. In 1991, Peter McCuen, created the Leland Stanford Mansion Foundation to restore the mansion and have it available for tours and visitors. It now resembles the original house built in the Victorian Era.


Sources
1. Leland Stanford Mansion State Historic Park. California State Parks. Accessed January 13, 2018. https://www.parks.ca.gov/?page_id=489.

2. Leland Stanford, Part of the Central Pacific's "Big Four.". American Rails. Accessed January 13, 2018. https://www.american-rails.com/leland-stanford.html.


Additional Information