Beaver Stadium
Introduction
The second-largest stadium in the world, Beaver Stadium is home to the Penn State football program. The stadium dates back to the early 20th century, when its first bleachers were made out of wood. In 1960, the first phase of the current stadium was completed. Today, the stadium seats 106,572--with plans to create additional seats and suites in the future. The stadium is named in honor of James Beaver, a former governor of Ohio and president of the Board of Governors. The stadium includes a historical museum located at the southwest corner that offers exhibits and tours throughout the year. For college football fans, the experience of attending a game at Beaver Stadium and touring the museum is will provide a memory that will last forever.
Images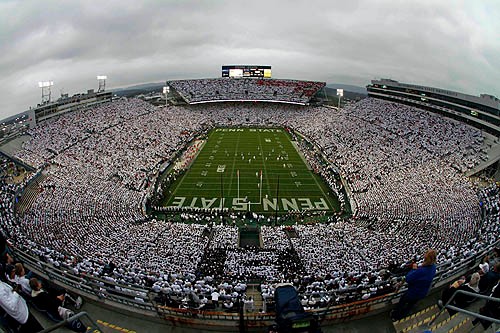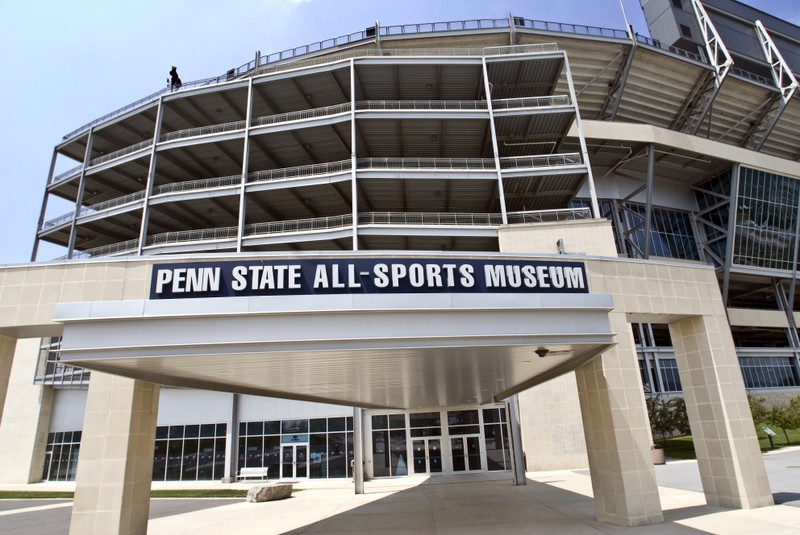 Beaver Stadium during a night game.
Backstory and Context
Penn State's first football team was established in 1887, and at this time, the football team played their games on the front lawn of Old Main. Beaver Field, located in between Osmond and Frear laboratories in the center of campus, was the next home for the football team's games. New Beaver Field was the next new setting for the team's football games, which was built out of wood in 1909, and then in 1936, it was converted to steel and was able to seat 30,000. Finally, in 1960, New Beaver Field was taken apart and resembled on the east side of campus with an extra 16,000 seats and named Beaver Stadium.
Beaver Stadium is named after James A. Beaver. Beaver was a lawyer in Bellefonte and he eventually enlisted in the Union Army until he was discharged in 1864. He served as a superior court judge, governor of Pennsylvania, and president of the university's Board of Trustees. He was a very influential person among the university and that is why Beaver Stadium is named after him.
Today, Beaver Stadium holds 106,572 seats. It is the second largest stadium in the nation. The stadium also has concession facilities, restrooms, new scoreboards, and better handicap access. The largest standing attendance record at Beaver Stadium is 110,753 when Penn State hosted Nebraska on September 14, 2002. The stadium has large crowds as well during their famous whiteout games. Beaver Stadium, its museum, and its sites are experiences to see by many college football fans.
Sources
"Visitor Information." Penn State All-Sports Museum. Accessed November 17, 2017. https://gopsusports.com/sports/2018/8/8/museum-visitor-information-html.aspx?id=303.



Additional Information