Holocaust Museum of Southwest Florida
Introduction
The Holocaust Museum of Southwest Florida in Naples opened in 2001. The idea for the museum began when a middle school classroom created an exhibit about the Holocaust. The exhibit was a success, and over time, support for a permanent exhibit or museum dedicated to the history of the Holocaust grew throughout the city. Today, the museum is a reality and works to preserve the history of the Jewish experience during World War II while promoting respect and understanding through educational and general public programs. The museum offers a collection of 1,000 artifacts and original photographs from WWII from the United States to the concentration camps of Germany and Poland. The museum also features a 10-ton Holocaust-era boxcar that travels to area schools, supporting educational programs throughout the region. Other programs include traveling exhibits and a film and lecture series. The museum also houses a lending library with over 500 Holocaust-related books and over 100 films available for borrowers..
Images
The Holocaust Museum of Southwest Florida. The traveling boxcar is on the left.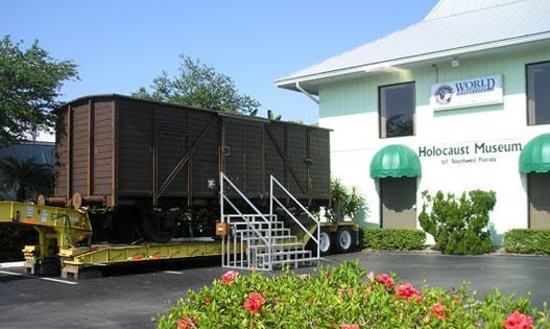 Interior view of the museum.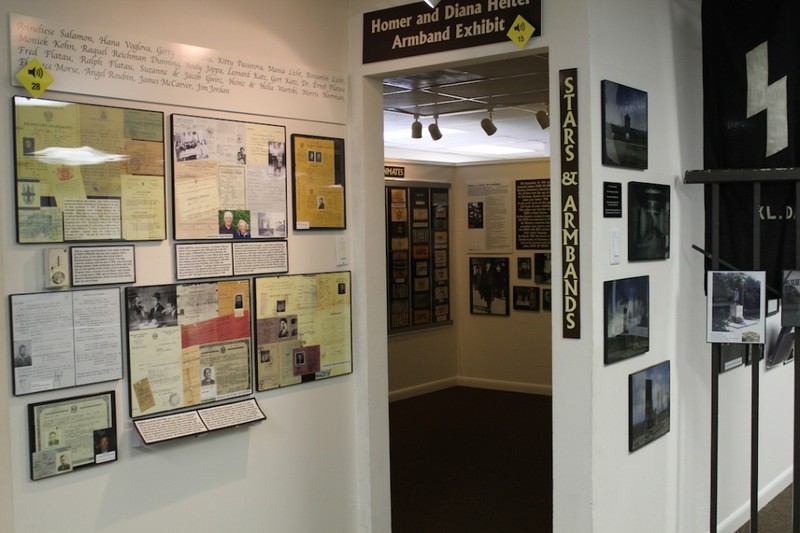 Sources
http://www.holocaustmuseumswfl.org/our-mission
Additional Information