South Florida Museum
Introduction
Founded in 1946, the South Florida Museum is a museum dedicated to the region's natural and cultural history. It is the largest museum of its kind on the Florida Gulf Coast. The museum features a state-of-the art planetarium and a manatee aquarium, which houses the famous manatee, Snooty, who has been at the museum for 65 years. Other highlights include fossils of early mammal and marine species and prehistoric and post contact archaeological artifacts. The museum also features exhibits on early Spanish exploration and a recreated Spanish Plaza that contains a replica 16th century manor house and chapel. A bronze statue of Hernando De Soto stands in the plaza center.
Images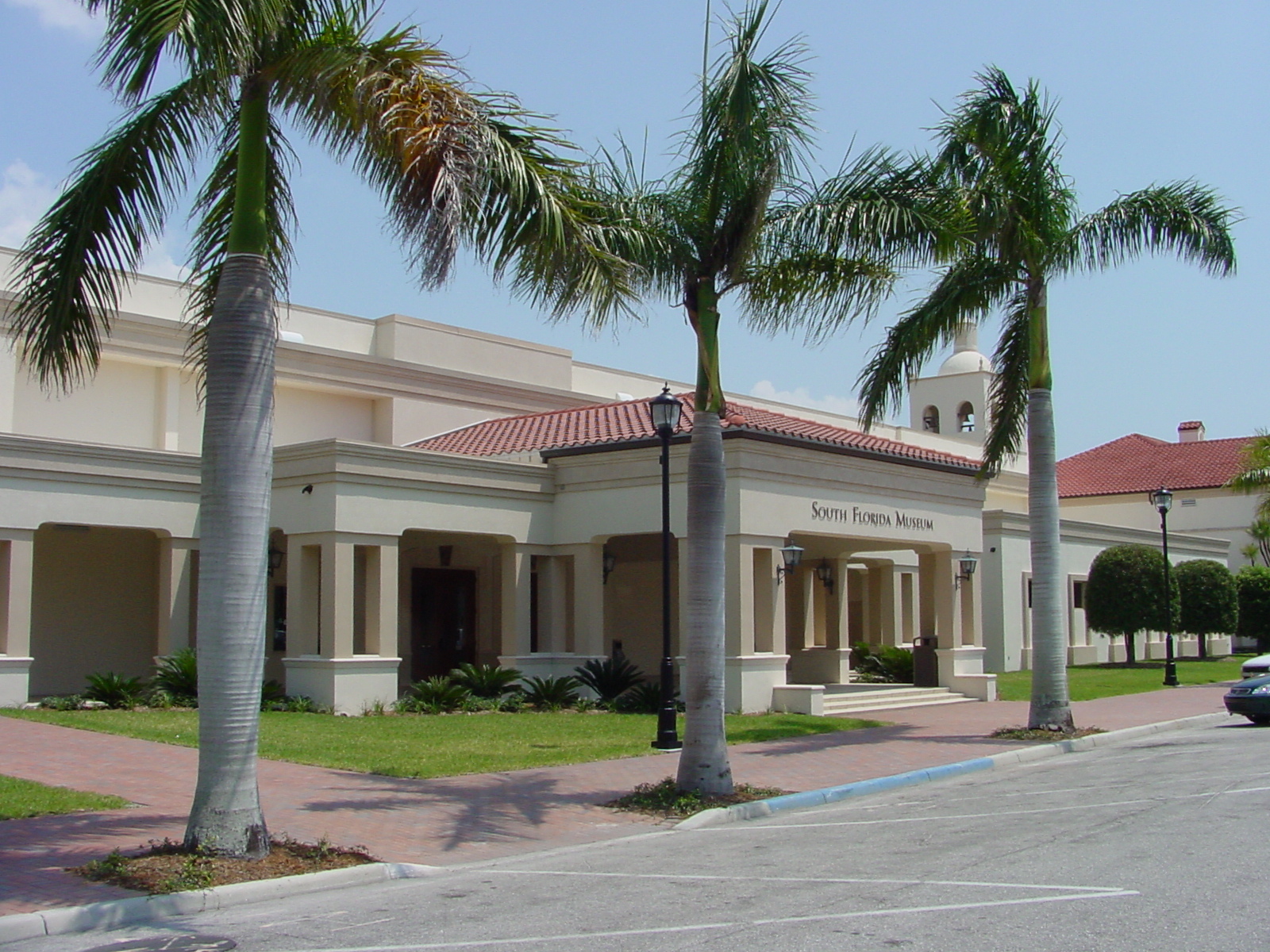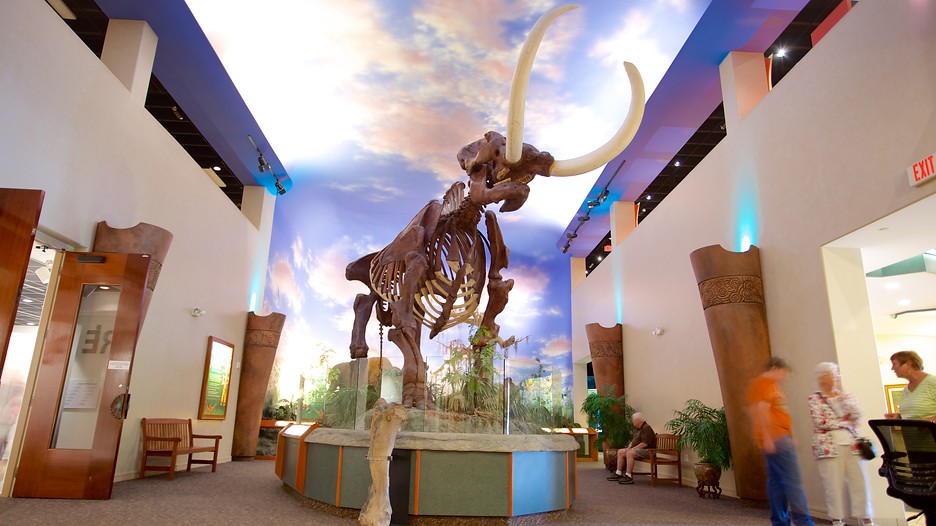 Courtyard with Hernando de Soto monument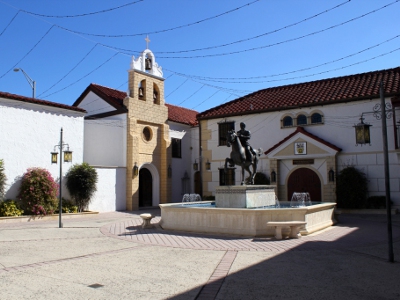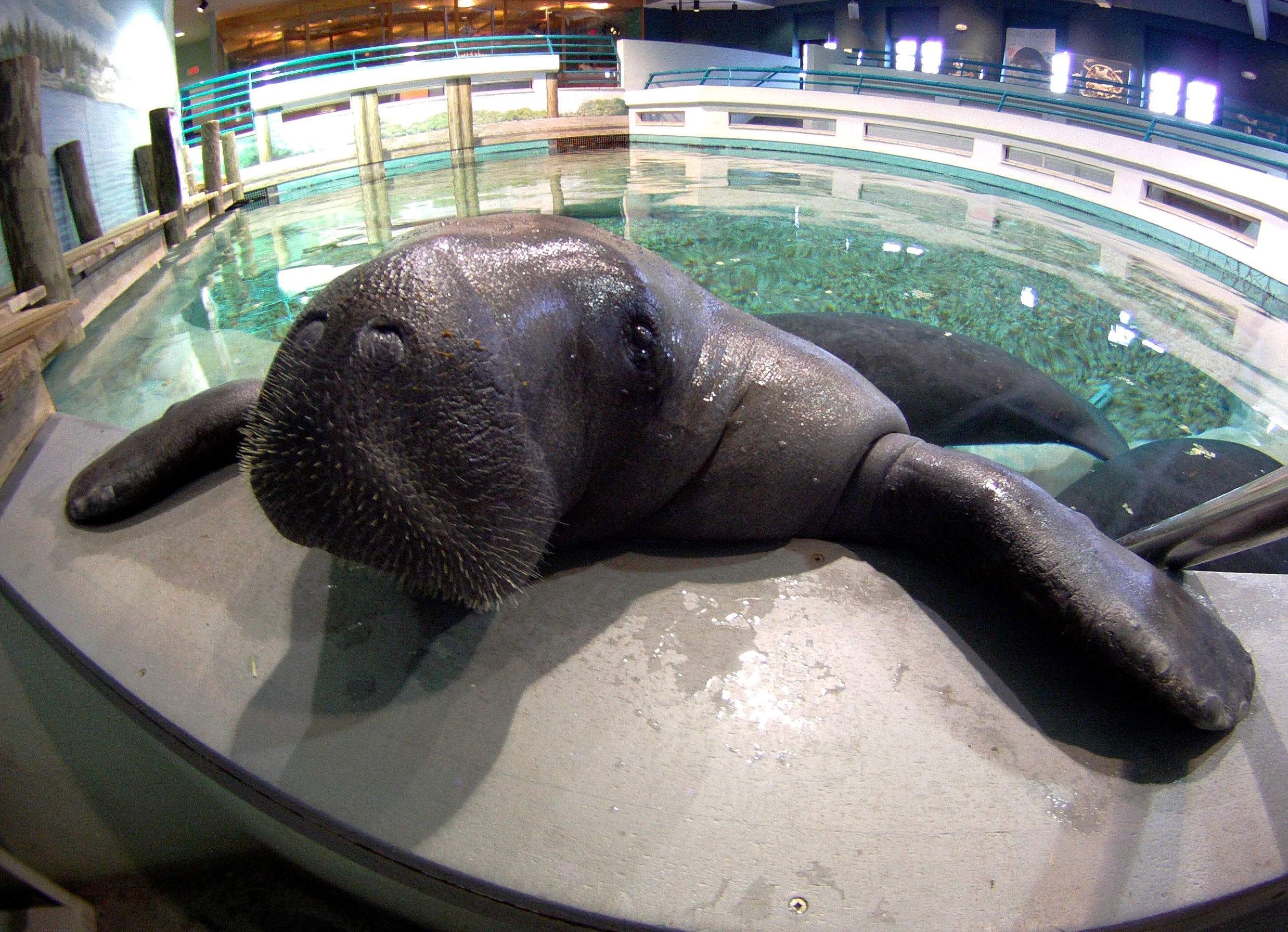 An exhibit from the Tallant Collection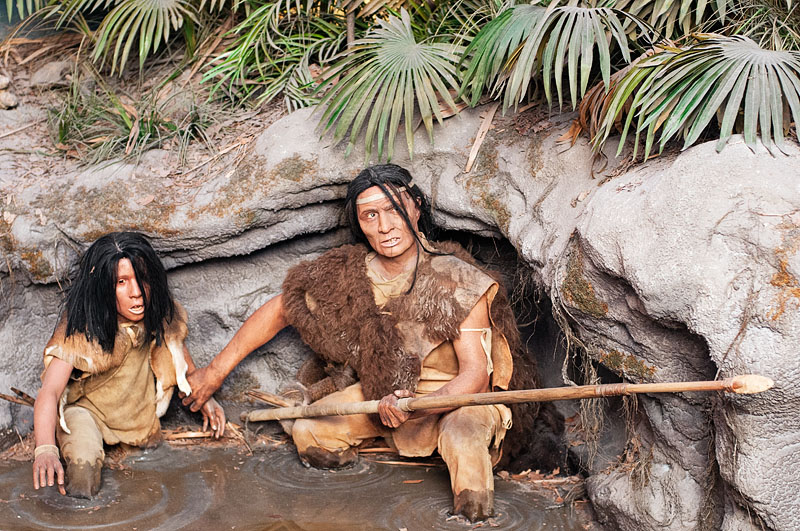 Backstory and Context
Snooty, or Baby Snoots as he was first called, arrived at the museum from west India in 1949. The museum moved to its current location in 1966 and added the planetarium at that time. The plaza was built in 1980 and the current aquarium was constructed in 1993. Renovations of the planetarium and other parts of museum took place in the 2000s.

Founded in 1946 and opening a year later, the South Florida Museum was initially designated to be the home for only the Tallant Collection, an archaeological and anthropological collection on Florida's First People and the pre- and post-contact periods of Spanish colonization of Florida. However, by 1949 the museum was outgrowing its location on the pier and needed to be moved. Opening in 1966 on its present location, the museum now holds a planetarium, an aquarium and Spanish Courtyard. In 1980, it was expanded further to include an exhibit on Hernando de Soto which included a replica of his home in Barcarrota, Spain.

In 2000 renovations began, but were stalled for a time due to a fire that devastated most of the planetarium. The renovations that begun in 2000 were finished in 2005 and a second phase of renovating began a year later and are wrapping up. The museum, and Snooty, both celebrated their 65th birthdays in 2012.
Sources
http://www.southfloridamuseum.org/AboutUs/ABriefHistory.aspx "The Tallant Collection: Early Spanish Contact in South Florida". Academia.edu. Clear, Marty (November 24, 2013). "Bradenton's most famous star traveler took a back door into the cosmos". Bradenton Herald. Levy, Art (February 28, 2014). "Star Attraction". Florida Trend Magazine.
Additional Information