Port Boca Grande Lighthouse Museum
Introduction
This museum, open since 1999, is located in the still operating Port Boca Grande Lighthouse, which was built in 1890. It is located on the very southern tip of Gasparilla Island. The lighthouse was built, primarily, to help ships transporting phosphate enter and leave Charlotte Harbor. The phosphate industry was booming at the time; ships from all over the world loaded phosphate here. The cattle industry was also strong at the time. The lighthouse is now part of Gasparilla Island State Park and is operated by the Barrier Island Parks Society. The light was placed on the National Register of Historic Places in 1980.
Images
The Port Boca Grande Lighthouse Museum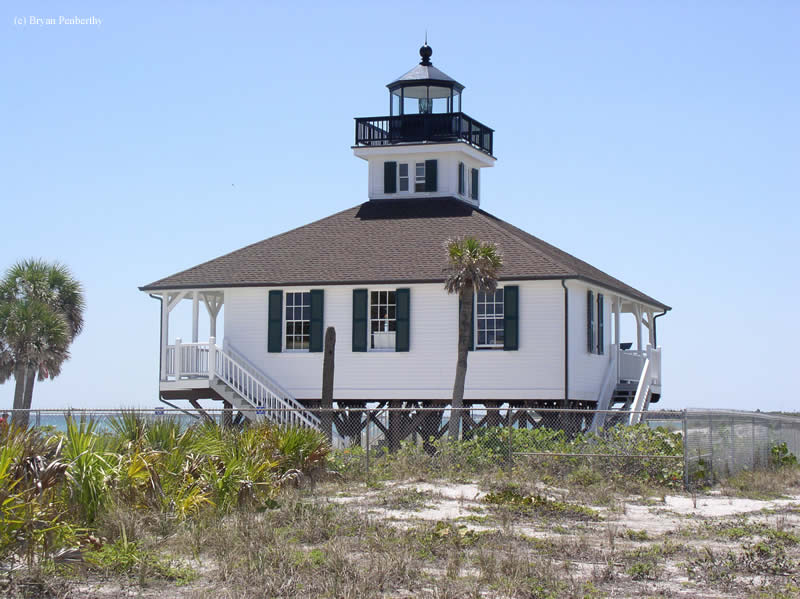 Backstory and Context
The lighthouse was deactivated in 1946 and eventually abandoned in 1969 to the mercy of the ocean which began to reach the building's foundations. Lee County acquired the building in 1972. It was restored in 1985 and relit in 1986.





Sources
http://www.barrierislandparkssociety.org/port-boca-grande-lighthouse-museum-history. Retrieved 11-16-15. Terence H. Nolan. "Gasparilla Island Light," National Park Service - National Register of Historic Places. 2-28-80.
Additional Information