Bailey Park (John W. Bailey Park)
Introduction
This ballpark was home to the Battle Creek Belles, an All-American Girls Professional Baseball League team, for the duration of its time in Battle Creek, 1951-1952. Though the stadium no longer stands, its place in John W. Bailey Park places it in a unique baseball history. CO Brown Stadium is now the main baseball stadium in the park and currently is the home of the Battle Creek Bombers.
Images
1952 Battle Creek Belles team picture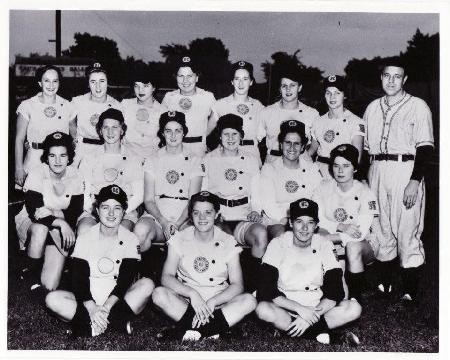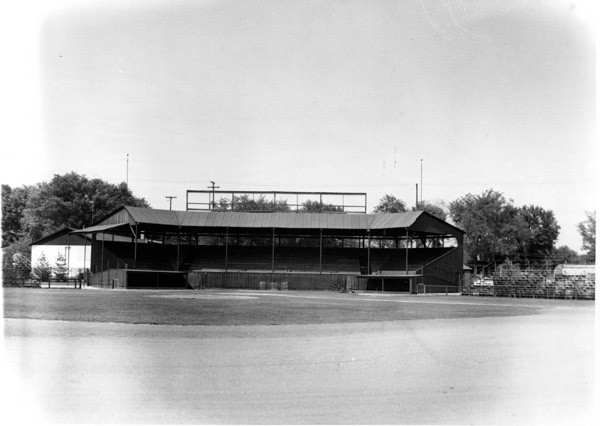 John W. Bailey Park, aerial shot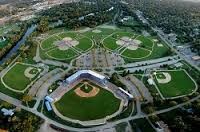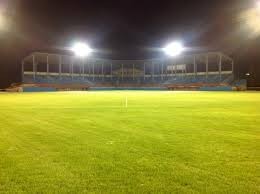 Backstory and Context
John W. Bailey Park has been a home for baseball since 1895. An 80-acre park, the modern area holds 3 baseball diamonds (including CO Brown Stadium), 2 softball diamonds, 4 sand volleyball courts, 12 shuffleboard courts, and several playgrounds. The park was home to the Stan Musial World Series for nearly 60 years. Due to the efforts of C.O. Brown and Arch Flannery, Battle Creek held its first National Amateur Baseball Championship Series in 1937. Championship baseball was brought back to Battle Creek in 2014 for the 100th Anniversary of the National Amateur Baseball Federation. Bailey Park also is home to Michigan's largest outdoor sports bar.
Bailey Park has hosted many minor league baseball teams with varying affiliates. Affiliates from the Astros, Red Sox, Rays (the Southwest Michigan Devil Rays), and (Battle Creek) Yankees have all had teams in Battle Creek, though the last professional affiliate left in 2006. The Battle Creek Bombers, a Northwood League Collegiate team, has called C.O. Stadium home since 2007. The Battle Creek Belles, an All-American Girls Professional Baseball League team, also called Bailey Park home for its two years in Michigan, 1951 and 1952. The Belles moved from Racine for the 1951 season and would play their final season, 1953, in Muskegon.
In the early years of baseball in Bailey Park, several teams and professional players made their way through Battle Creek. In 1935, the Iowa Prison Industries (IPI) fielded a team in Michigan. Fort Custer and Hall Drug would also have teams, and players such as Babe Ruth would do work in the area. Joseph Ferrari, a prominent name in Battle Creek Baseball, would win the Stan Musial title with his team in 1986. The Battle Creek Buds would also beat the Portland Rockets in 2010 to win another title for Michigan.
In 1990, C.O. Brown Stadium, with a capacity of 6200, was erected in Bailey Park to provide a new venue for baseball in Battle Creek. With similarities to the Bailey Park that the Belles played in 1951 and 1952, this stadium has an older look to it than others of its time. This stadium is still in use today.
Sources
http://www.projectballpark.org/history/aagpbl/bailey.html http://www.battlecreekvisitors.org/bailey-park-battle-creek http://aagpbl.org http://www.battlecreekworldseries.com/history-of-baseball-in-battle-creek.html http://www.michigan.org http://ballparkreviews.com/template2.php?in_name=Michigan
Additional Information