James River and Kanawha Turnpike
Introduction
Colonial Virginia (including both the states of Virginia and West Virginia today) had a vast territory and its leaders recognized there had to be a totally Virginia route to connect the eastern section to its western territory. The James River and Kanawha Turnpike was surveyed by Washington up the James River and across the mountains to connect Chesapeake Bay to the Ohio River.
Images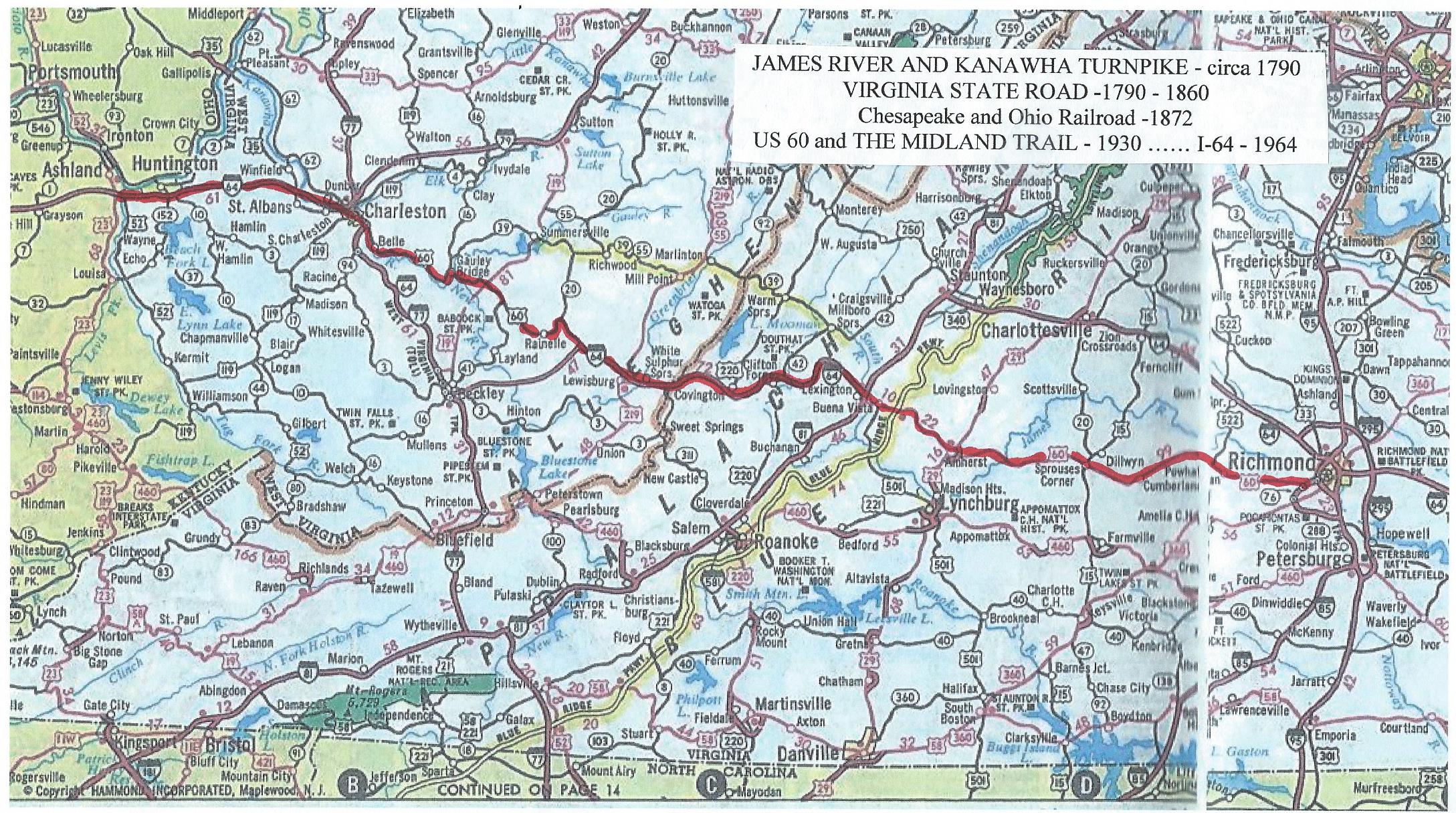 James River and Kanawha Turnpike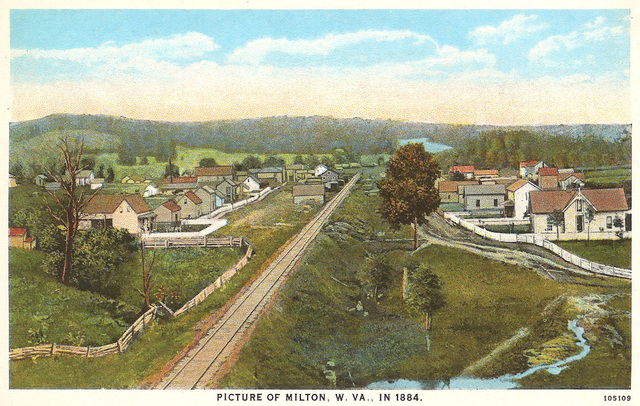 James River and Kanawha Turnpike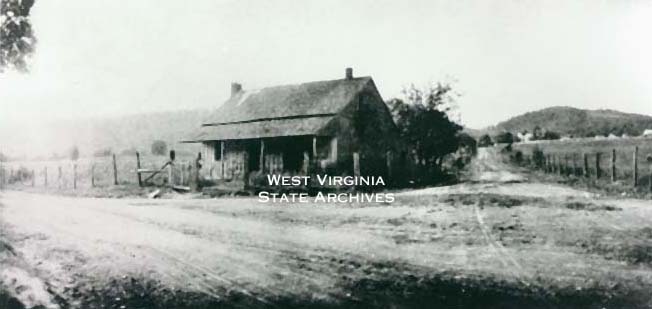 James River and Kanawha Turnpike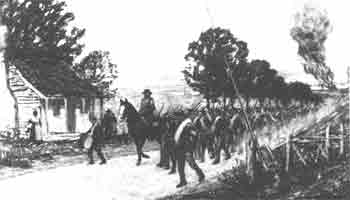 Backstory and Context
The James River and Kanawha Turnpike began as a game trail that the Native Americans had followed for centuries. They used the trail to reach the Kanawha salt licks. Then the Europeans used the trail to cross the Appalachians. Colonel Andrew Lewis used the trail to reach the Battle of Point Pleasant in 1774 and, by 1785 the state of Virginia had authorized construction of a road, the Old State Road, along this route (Peyton, Web).
George Washington realized Virginia needed a western road as soon as he saw the Ohio River in 1754. By the 1780s Virginia was passing legislation to create the James River Company to solve that problem. In an era of water transportation, Virginia first considered and tried to build a canal system to the Ohio River. The vast Appalachian Mountains made such an idea impractical, but a road was surveyed and cut over the proposed route.
The Old State Road was opened to the Ohio River by 1800 and tolls were being charged by 1809. But the Virginia legislature realized that a more reliable road was needed and authorized the James River Company to improve the route even more in 1820. The road followed the north side of the New and Kanawha Rivers from Lewisburg to Montgomery and was finished in 1824. In 1832 it was completed to the Ohio, crossing the Kanawha at Charleston (Peyton, Web).

That route left Richmond and followed the James River west passing through the Blue Ridge near Lexington, VA then across the mountains where it joined the Kanawha River at the mouth of Gauley River. The road continued west down the Kanawha River to Charleston where it turned south into Teays Valley and through that valley to the Ohio River at Holderby's Landing now in the center of Huntington, West Virginia.
When the Chesapeake and Ohio Railroad was completed into Huntington in 1873, use of the turnpike declined until the automobile arrived on the scene. By WWI, the turnpike had become part of the Midland Trail, a transcontinental highway, and part of U.S. 60. When Interstate 64 was completed in 1988, the use of U.S. 60/the Midland Trail/the James River and Kanawha River Turnpike once again declined. But business and legislators made a portion of the Midland Trail a National Scenic Byway in 2000 and in 2001 the remaining portion in WV became a State Scenic Byway (Peyton, Web).
Sources
Billington, Ray "Westward Expansion" www.wvencyclopedia.org Peyton, Billy Joe "James River & Kanawha Turnpike." e-WV: The West Virginia Encyclopedia. 29 May 2012. Web. 16 November 2015. http://www.wvencyclopedia.org/articles/978
Additional Information