Buffalo Soldier Memorial Memorial
Introduction
A memorial dedicated to the "Buffalo Soldiers" in Junction City, KS. This memorial is a tribute to the troops of the 9th and 10th Cavalry Regiments who served the United States in both peace and war.
Images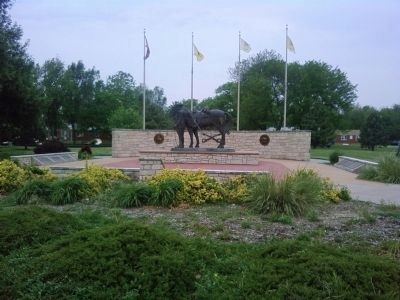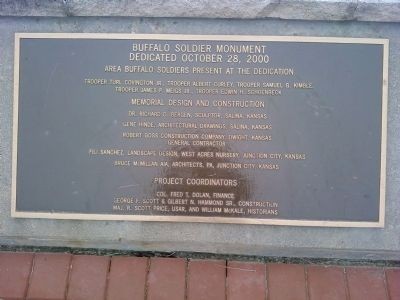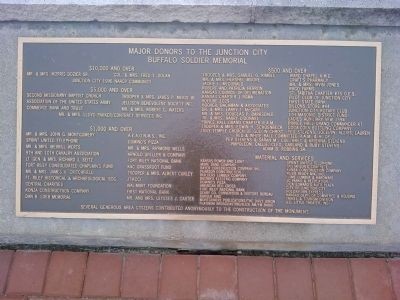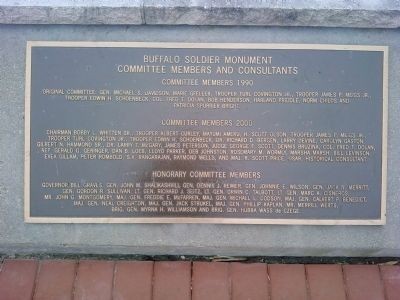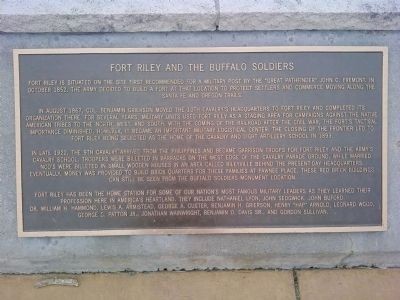 Backstory and Context
After the Civil War, on July 1866, Congress passed a legislation to create to cavalry and four infantry regiments to consist of African-American Soldiers. The regiments, 9th and 10th Cavalries, were to combat against Native-American tribes on the Western Frontier. Buffalo Soldiers were nicknamed by Native-Americans. But the name "Buffalo Soldiers" has many possibilities of how that name came to be. There are three possible reasons how they received their name. First is the curly hair of the soldiers reminded them of the buffalo. The second is because they were fierce and brave nature. The same as how the buffalo fought. Lastly, may be because of the thick coats that were made from buffalo hide during the winters. So many possibilities of how the "Buffalo Soldiers" received their nickname, but wherever or whoever came up with the idea, the name "Buffalo Soldier" was a respected and honorable title.
The service of a Buffalo soldier consisted of combating Mexican revolutionaries, outlaws, and rustlers. They also helped build frontier outposts, roads, and telegraph lines. Buffalo soldiers were sent to Cuba to help in the Spanish-American War in 1898. The Buffalo Soldiers fought alongside with Teddy Roosevelt, former President of the United States, charging up San Juan Hill.
Since 1866 through World War II, the Buffalo Soldiers have fought courageously to defend the United States. They have fought in the Indian Wars, Spanish-American War, the Philippine Insurrection, the Mexican Expedition, and the European side of World War II. The Buffalo Soldiers displayed courageousness, selflessness, and gave their lives to the United States of America.
Sources
http://www.hmdb.org/marker.asp?marker=44250
Additional Information