Isaac Trumbo House
Introduction
Although Isaac Trumbo was not a member of the Latter Day Saints/Mormon church, his mother was, and that influenced his close and very friendly relationship with the church. After a short stint in Salt Lake City, Trumbo and his family moved to this residence in 1898. Shortly thereafter, he was visited by then President-prophet of the LDS Church, Willford Woodruff, who had gone to California in order to have his ills cured by the climate. Woodruff, who was stricken with kidney failure, stayed in Trumbo House until his death on September 2, 1898.
Images
Trumbo House as it looks today.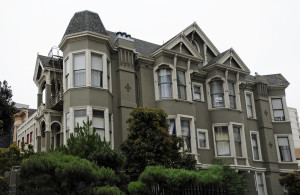 Wilford Woodruff in 1887.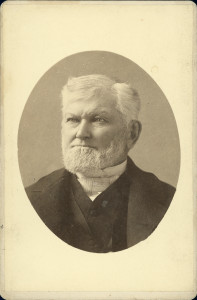 Sign in front of Trumbo House.
Trumbo House in 1940s. (Utah Historical Society)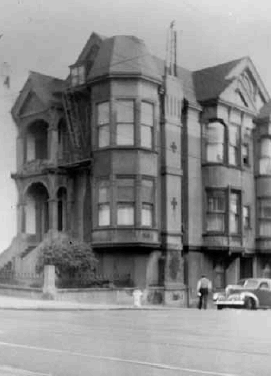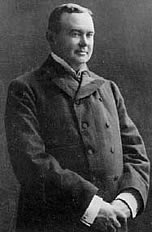 Backstory and Context
Wilford Woodruff (1807-1898) served as the fourth president of The Church of Jesus Christ of Latter-day Saints. As a young man, he was baptized into the Church at Richland, NY, just days after first hearing its message from the missionaries. Some have argued that President Woodruff was the third most important person of the Restoration after Joseph Smith and Brigham Young. However, one may view that his contributions to missionary work, 7,000 pages of personal journals spanning decades, the Manifesto, dedication of the Salt Lake Temple, and Utah gaining statehood, comprise a remarkable legacy.
When President Woodruff turned ninety (March 1, 1897), he spent the evening greeting thousands of well wishers in the Salt Lake Tabernacle. The following year (1898), his health had deteriorated to the point that it was decided he should not repeat the strain of the previous birthday. In August of that year he journeyed to California to rest and ,hopefully, recuperate. While there, he stayed at the home of Isaac Trumbo in San Francisco.
On September 1, President Woodruff experienced complete kidney failure and lapsed into a coma. He passed away the following day, Friday, September 2, in the Trumbo home. The extant home can be seen in accompanying images.

The house would survive largely intact following the 1906 San Francisco Earthquake, although Trumbo would hit financial troubles, losing his home in 1911 after failing to pay his mortgage. A year later, he was killed in an assault.
The house is preserved and can be seen today. Now it serves as a private residence and there is a marker noting the house and the death of Wilford Woodruff.
Sources
Thomas G. Alexander, Things in Heaven and Earth: The Life and Times of Wilford Woodruff, a Mormon Prophet, 329-330.

Mays, Kenneth. Picturing history: Isaac Trumbo home, San Francisco. Deseret News. June 25, 2016. Accessed March 22, 2017. http://www.deseretnews.com/article/865654927/Picturing-history-Isaac-Trumbo-home-San-Francisco.html?pg=all.


Additional Information