King Ranch Museum
Introduction
Founded in 1853, King Ranch is the largest ranch in the United States. With a total of 825,000 acres, the ranch is larger than the state of Rhode Island.
Images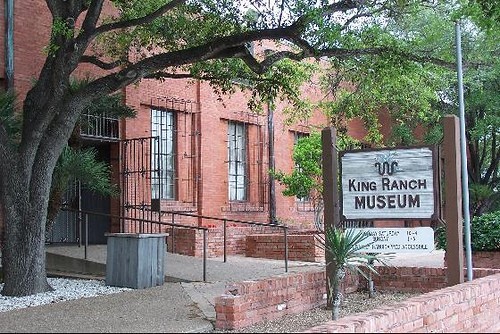 For more information on this historic ranch, please read Life on the King Ranch-click the link below for more info about this book.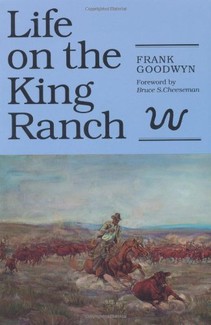 Backstory and Context
See King Ranch Quarter Horses, Santa Gertrudis breed of cattle, our resident Longhorn herd and an abundance of wildlife! View South Texas brush clearing equipment, land-going leviathans conceived and developed on King Ranch to clear mesquite and huisache from the pastures; and the Calera Pens and Camphouse, where at roundup time the cattle are vaccinated, branded and tagged.

Continuing your trip, your guide will explain the history and the modern day workings of the ranch. Watch for the auction arena, the horse cemetery, and the Colony – home of the Kineños or King's men. Historic buildings you will pass include Mrs. King's carriage house, the Commissary with its lookout tower, and the grand home built in 1912 by Captain King's widow, Henrietta.

Additional Information