The Harriet and Thomas Truesdell House (Abolitionist Place)
Introduction
Home to Harriet and Thomas Truesdell when the couple moved here in 1851, this modest brick building on Brooklyn's Duffield Street was saved from demolition by preservationists and historians owing to its connection to New York's abolitionist movement. The Truesdell's were anti-slavery activists in Rhode Island and close associates of William Lloyd Garrison. In 2020, the New York Landmarks Commission decided to consider this building, known now as "Abolitionist Place" as an official New York landmark. The building is located on a street that included seven buildings that are associated with the anti-slavery movement and were home to supporters of those who resisted the Fugitive Slave Act of 1850 and actively supported the Underground Railroad. The building was officially named Abolitionist Place in September of 2007.
Images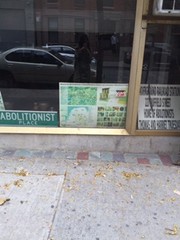 Starting in 1851, this building was home of abolitionists Thomas Truesdell and Harriet-Lee Truesdell.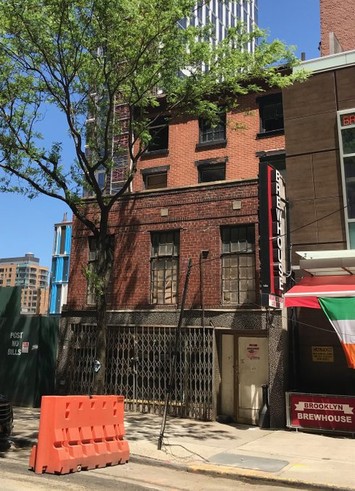 Backstory and Context
227 Duffield Street was once home to abolitionists Thomas Truesdell and Harriet-Lee Truesdell who were leaders of the anti-slavery movement in New England before moving to New York. The Trusedells worked with William Lloyd Garrison, one of the most influential abolitionists in American history and the publisher of The Liberator, an anti-slavery newspaper. Harriet-Lee Truesdell worked as an officer in a woman's antislavery society during a time when women's anti-slavery societies engaged in substantial fundraising and advocacy work. Although disenfranchised, 19th-century women demonstrated considerable political influence through women's organizations, and the anti-slavery movement was largely shaped by their work.
The Truesdells often used their home for anti-slavery meetings and it is possible that they also directly assisted enslaved persons as they escaped from the South to Canada via the Underground Railroad. Owing to the Fugitive Slave Act that made assisting enslaved persons a federal crime, this network of supporters and safe houses were clandestine which makes it difficult to determine the precise location and scale of many locations of the Underground Railroad. Former tenants of the home have reported findings of old stoves and iron cauldrons there, leading the current tenants to believe that the sub-basements of these houses served as feeding stations for escaped slaves passing through Brooklyn. While evidence connecting the home directly to the Underground Railroad has not yet been discovered, it is known that there were several anti-slavery families in this neighborhood.
The area around Duffield Street is also rich in history. Polytechnic University's student center is located two blocks from Duffield Street. In 1860, the center was the Bridge Street African Wesleyan Methodist Episcopal Church, Brooklyn's first African American church, as well as the center of abolitionist meetings and activity. Ten minutes from Duffield Street is Plymouth Church, which was attended by Abraham Lincoln, Sojourner Truth, and Frederick Douglass. Like several other New York Black churches, Plymouth Church is deeply connected to the Underground Railroad because Black institutions formed the core of the abolitionist movement.
Surrounded by luxury condos and hotels, the city's Economic Development Corporation (EDC) and Department of City Planning announced in 2004 that they wanted to tear down the homes on Duffield Street as part of an economic development plan for downtown Brooklyn. Replacing many of the buildings on the street with new hotels, underground parking, and a park. The owners of these homes and local supporters fought against the city. Pressuring the Bloomberg Administration to honor the efforts of abolitionists in the nineteenth century. 
Thanks to the work of historians, this home's connection to the anti-slavery movement is known even if some disagree on whether there is enough evidence to believe that this home ever served as a place to shelter those fleeing slavery via the Underground Railroad. Equally important, this connection led preservationists and city officials to broker a compromise to allow new development in the area without affecting the extant historic homes on Duffield. Once facing demolition, the building will likely be preserved but the effort to turn the home into a small museum and cultural center will require substantial resources.
Sources
Strausbaugh, John. "On the Trail of Brooklyn's Underground Railroad." New York Times. 10/12/07. Accessed Web, 6/15/17. http://www.nytimes.com/2007/10/12/arts/12expl.html?pagewanted=print&_r=0.
Furman, Robert. "History on Duffield Street." New York The Sun. 6/20/07. Accessed Web, 6/15/17. http://www.nysun.com/opinion/history-on-duffield-street/56955/.
Rebhorn, Emma. "The Case Of The Duffield Street Homes." The Brooklyn Rail. 9/4/07. Accessed Web, 6/15/17. http://brooklynrail.org/2007/09/local/the-case-of-the-duffield-street-homes.
"Downtown BK Underground Railroad Soap Opera Continues." Curbed New York. 11/14/08. Accessed Web, 6/15/17. https://ny.curbed.com/2008/11/14/10553802/downtown-bk-underground-railroad-soap-opera-continues.
Additional Information