Philip M. and Deborah N. Isaacson House
Introduction
The Philip M. and Deborah N. Isaacson House is a modernist home in Lewiston. It was built by Lewiston native Philip Isaacson in the 1950s and he and his wife, Deborah, lived there for the rest of their lives, raising three children along the way. The house was designed by a young German-American architect F. Frederick Bruck. Isaacson had a goal of building a house for just $25,000 and Bruck agreed, though he raised the price to $32,000. Isaacson passed away in 2013 but the house was placed on the National Register of Historic Places in 2011.
Images
The Philip M. Isaacson House. Photo Credit: Eric Roth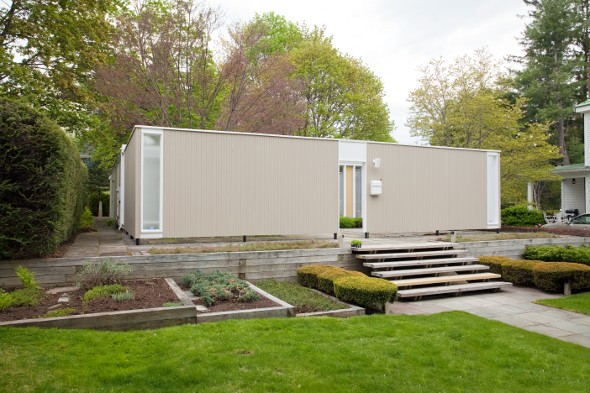 The patio. Photo Credit: Eric Roth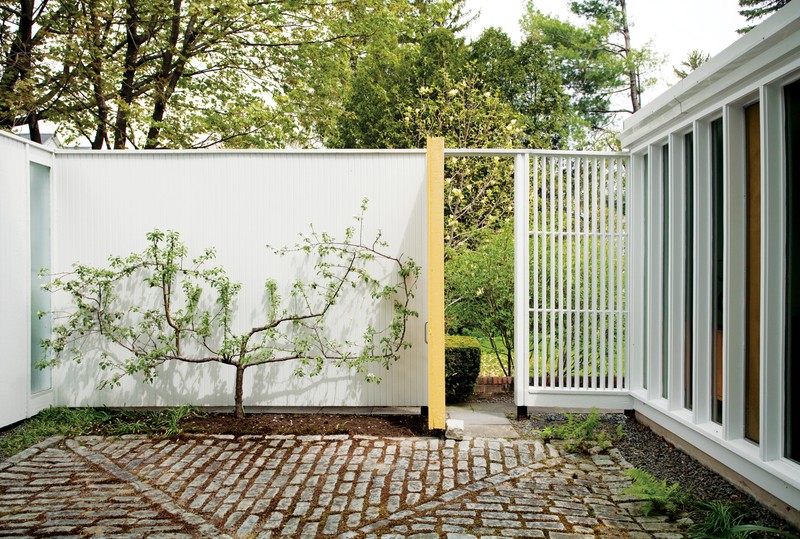 Philip Isaacson reading in his library. Photo Credit: Eric Roth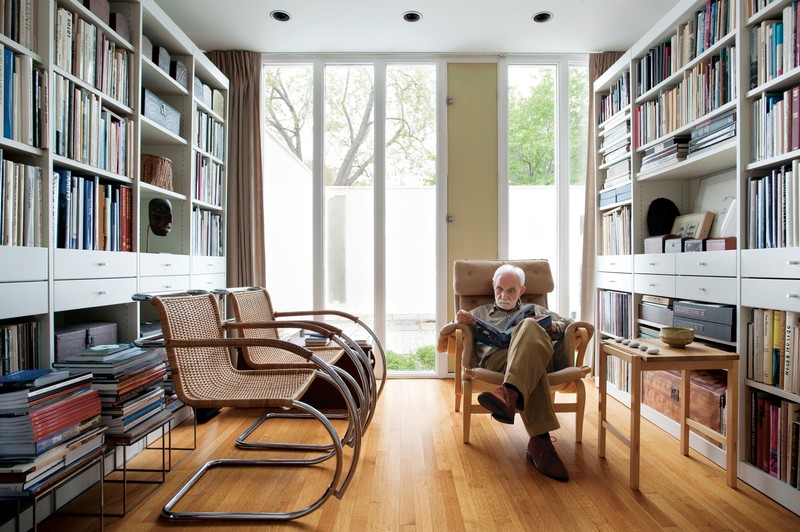 Portrait of Philip Isaacson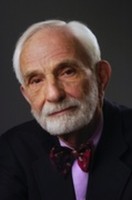 Backstory and Context
Isaacson was born in 1924 and graduated from Harvard Law School in 1950. He also served as a Navy Officer in World War II. After graduation, he worked as a lawyer, mainly in real estate and business. He was an architecture buff as well as an avid photographer. He wrote three well received books on architecture, two of which included his photographs. He was a prominent public service as well, serving as a member of the Board of Trustees for the Lewiston Public Library and as chairman of the Maine State Community on the Arts and Humanities, among other positions.
Sources
http://www.dwell.com/green/article/fine-vintage#1 http://obituaries.pressherald.com/obituaries/mainetoday-pressherald/obituary.aspx?pid=165453484
Additional Information