Fort Edgecomb
Introduction
Fort Edgecomb was built in 1809 on Davis Island, Maine, to protect the port in Wiscasset—which at the time was the most important port north of Boston—and also to prevent ships from breaking the embargo placed on all U.S. exports in 1807. At this time, France and Britain were fighting in the Napoleanic Wars (1803-1815) and the U.S. did not want to get drawn into the conflict. President Thomas Jefferson and his supporters in Congress passed the Embargo Act of 1807 in order to remain neutral and not be seen as supporter either side. The fort continued to be garrisoned during the War of 1812 was an important defensive structure. British prisoners were also held here. The fort never saw battle and only fired its guns upon the inauguration of James Madison in 1809. It was manned during the Civil War. Today, visitors are welcome to enjoy the grounds and the two-story wooden blockhouse. Interpretive panels are also located on the site. The fort was listed on the National Register of Historic Places in 1991.
Images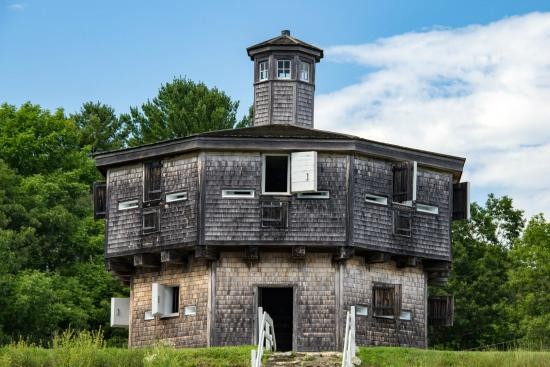 View inside the blockhouse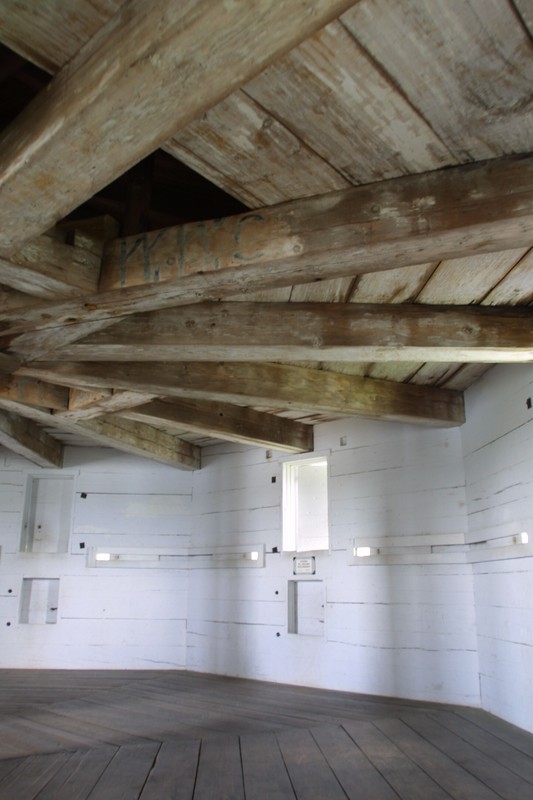 Backstory and Context
The embargo was extremely unpopular, both in the U.S. and abroad. It was seen by other countries as an example of the ineptness on the part of the American government which at that time was still relatively young.

The fort had always been a source of pride for people in Edgecomb and efforts to preserve it began in 1875. The State of Maine bought it in 1923 and it has been a park and historic site ever since. The grounds today are used for entertainment events and community gatherings.
Sources
https://en.wikipedia.org/wiki/Fort_Edgecomb http://www.edgecombhistorical.org/index.php/fort-edgecomb-menu Donald Holmstrom. "Fort Edgecomb Memorial," National Park Service - National Register of Historic Places. 12-22-91.
Additional Information