National Corvette Museum
Introduction
Organized by Terry McManmon – member of National Corvette Restorers Society – the National Corvette Museum opened in September of 1994 as a way to showcase the iconic American muscle cars. In the beginning, the museum was small and non-profit. In recent years, the museum has grown to a collection of 80 cars displayed in special exhibits for each era.
Images
National Corvette Museum Logo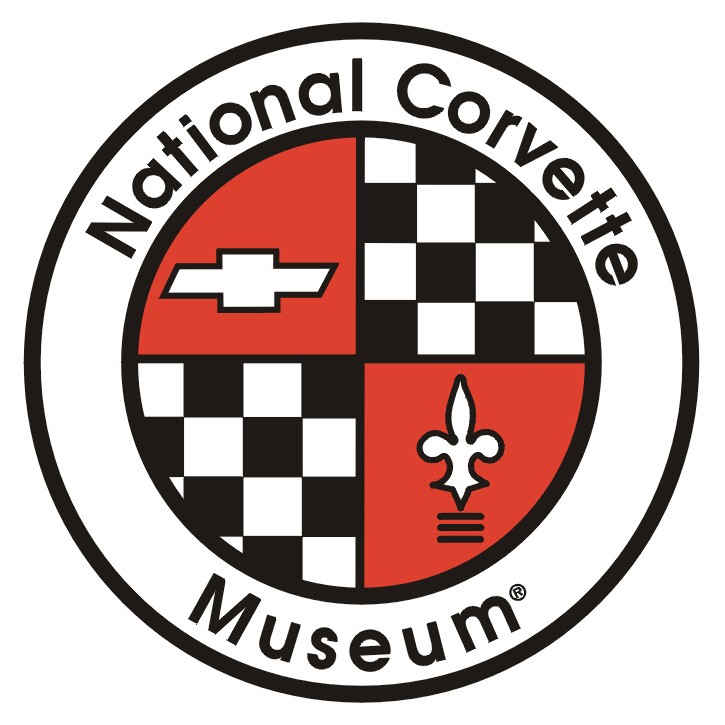 Sky Dome inside National Corvette Museum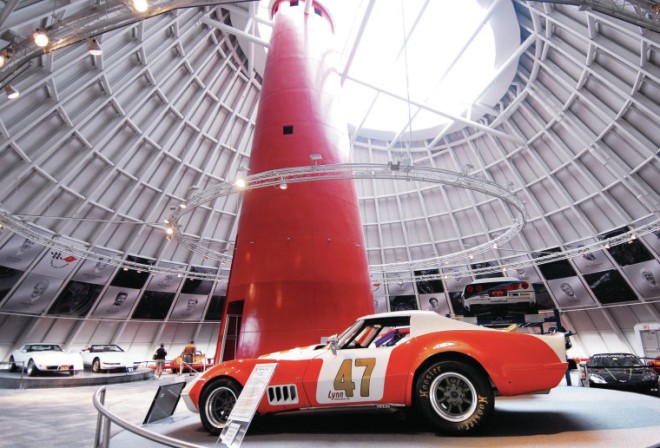 Backstory and Context
The National Corvette Museum is located on Corvette Drive in Bowling Green, Kentucky. With Corvettes found on over an 115,000 sq. ft. display, it is very likely that you will learn about the history of the cars. For children there are many educational programs offered such as camps, birthday parties, scout groups, or field trips. The museum has its own library of everything pertaining to the Corvette. The Library of Archives is a one stop place for any question about any model Corvette car. The cost of research is only free for non-members for 10 minutes, but after that it is $30.00 per hour.
Aside from admiring the cars, there are many other things to do while visiting the National Corvette Museum. There is a Corvette Café themed with classic American meals and shakes. There are plant tours that can be taken where visitors can watch the cars as they are being made. Two miles from the museum, guest can visit Motorsports Park where it is possible to take a test ride in a Corvette or even take your own car for a spin on the track. Those who are wishing to purchase a new Corvette can even pick their car up at the museum while being given a V.I.P. tour of the Plant. This is not the only way you can be given a unique tour, there are a variety of options for those wishing to get the ultimate Corvette experience.
The National Corvette Museum has multiple exhibits that are displayed throughout the year. There is even opportunities for those who wish to display their own car in the museum. Some of these include Car Part Art, American Muscle, Indy Cars, and Gone but not Forgotten. So if you visit the museum early in the year make sure to keep up to date with the upcoming, special exhibits that will be featured at different times throughout the year.
In 2014, a 60 x 45 x 30 foot deep sinkhole destroyed eight of the cars being showcased in the museum. Five of the cars were damaged so bad that they could not be repaired; however, the others are repaired and back on display. The ruined cars were valued at over $1 million dollars. Surveillance captured the cars as they fell down into the sinkhole, one at a time. People began coming to see the museum just because of the sinkhole. So, in fear of losing attendance, the hole has been repaired, but a temporary exhibit displays a sinkhole theme.
Sources
http://www.corvettemuseum.org/ http://store.corvettemuseum.org/ https://www.facebook.com/corvettemuseum/ https://www.youtube.com/watch?v=cHqwi7Vwxl4
Additional Information