Lewis R. French
Introduction
The Lewis R. French is the oldest known two-masted schooner vessel in the country. Often referred to as "Maine windjammer," it is a National Historic Landmark and is also listed on the National Register of Historic Places. Of the thousands of schooners built in Maine during the 1800s, the Lewis R. French is the only one left. Schooners were designed to haul cargo from port to port along the Atlantic Coast. The Lewis R. French freighted bricks, lumber, firewood, granite, and other goods. It carried freight until 1971 when it began a three year conversion to passenger service. Up to 21 people can spend 4-6 nights on a sailing trip. Helping the crew operate the ship is encouraged.
Images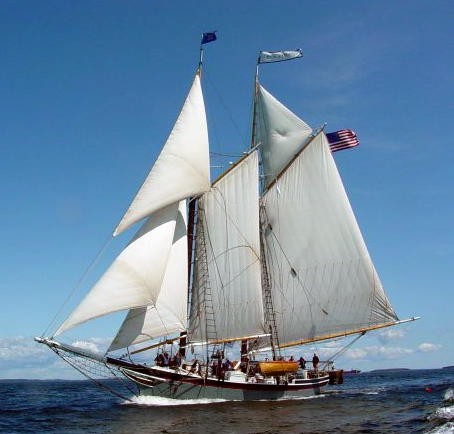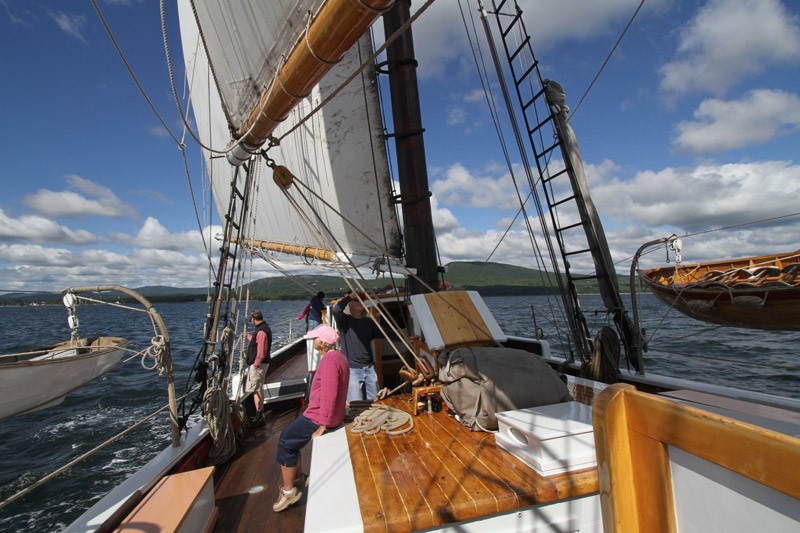 One of the several cabins on board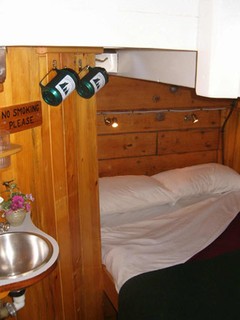 Sources
http://schoonerfrench.com/nfhistory.htm#. Retrieved 11-3-15. Nicholas Dean and James P. Delgado. "Lewis R. French," National Park Service - National Historic Landmark Form. 12-4-92.
Additional Information