Fort Pownall
Introduction
Located in Fort Point State Park, Fort Pownall was built by the British between May and July, 1759 during the French and Indian War. All that remains of the fort are its earthen walls and stone foundations. The Fox Point Lighthouse, built in 1836, is also in the park. Interpretive panels describe the history of the fort and a stone marks the site of General Samuel Waldo, for whom Waldo county is named. The fort never saw action but the British dismantled it and took away the guns and ammunition in early part of 1775. In July of that year, the Americans burned the buildings and filled in the ditches to prevent the British from using the fort once again.
Images
The stone marker and some of the earthworks of the fort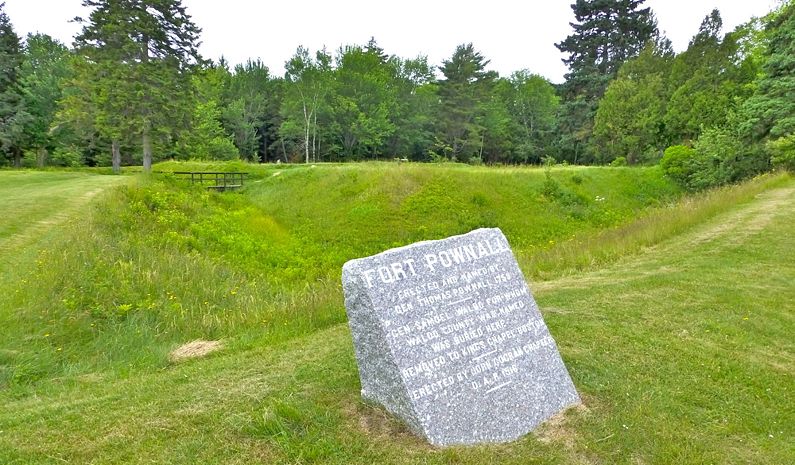 The Fort Point Lighthouse is still an active navigational aid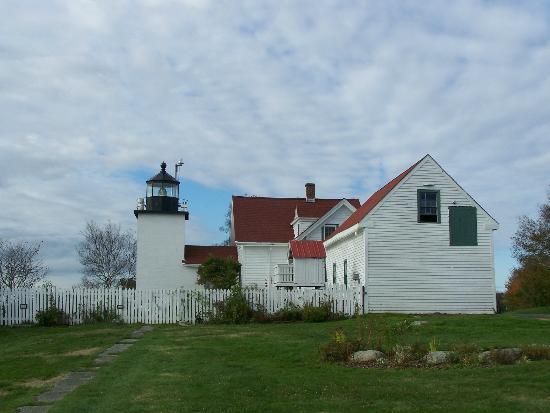 Backstory and Context
The threat from the Native Americans was peaking in the mid 1750s, prompting the British to build the fort. It never saw action because the British captured Quebec in September 1759.
Sources
http://www.maine.gov/cgi-bin/online/doc/parksearch/details.pl?park_id=33. Retrieved 11-3-15. Donald Holmstrom. "Fort Pownall Memorial," National Park Service - National Register of Historic Places. 10-28-69.
Additional Information