Grindle Point Sailor's Museum and Lighthouse
Introduction
Grindle Point Light is a historic 19th lighthouse located in Islesboro, Maine (the town covers an entire island). The first lighthouse was built in 1850. By 1874, the structure deteriorated significantly and a new lighthouse was built a year later. It is named after its second keeper, Francis Grindle. The tower itself is of one the last three square shaped towers in Maine. Today, it is a museum dedicated to maritime history. It features nautical antiques, paintings, and pictures of captains and their ships. It is listed on the National Register of Historic Places. Visitors can reach the island on a ferry that departs from Lincolnville.
Images
Grindel Point Sailor's Museum and Lighthouse. Credit: Jim Wolfram, US Lighthouse Society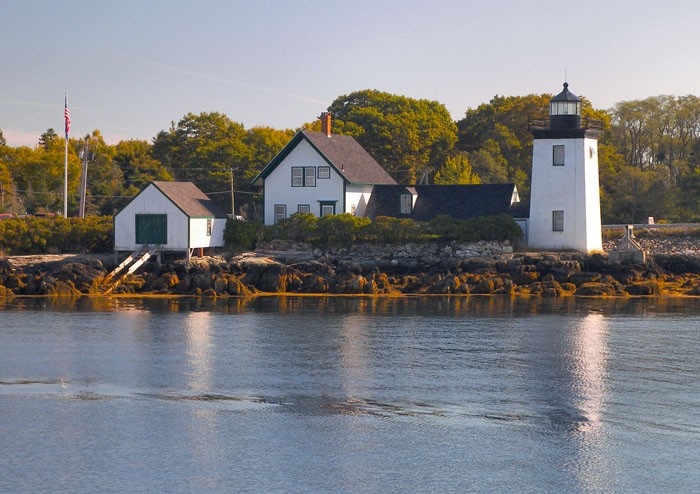 Backstory and Context
The Coast Guard wanted to automate the light in 1923 but local residents objected. Finally in 1934, the Coast Guard built a steel tower nearby and deactivated the Grindel Light. A year later, the lighthouse became the museum. Public pressure resulted in the Coast Guard reactivating the light in 1987.
Sources
http://townofislesboro.com/departments/grindle-point-sailors-museum. Retrieved 11-3-15. Kirk F. Mohney. "Grindle Point Light Station," National Park Service - National Register of Historic Places. 3-13-87.
Additional Information