Salome Sellers House
Introduction
The Salome Sellers House is a historic home in Deer Isle, Maine built in 1830. It is one of four buildings that constitute the Deer Isle-Stonington Historical Society, which was founded in 1959. The house is named after Salome Sellers (1800-1809), who lived there most of her life—with her husband, Joseph—and died at the ripe old age of 108. Her father, Captain Edward Sylvester, served in the American Revolution. The house contains her belongings as well as those of others from Deer Isle. It also features a nice collection of period clothing which are displayed on mannequins. The house is an excellent example of a Cape Cod farmhouse. It was listed on the National Register of Historic Places in 1983.
Images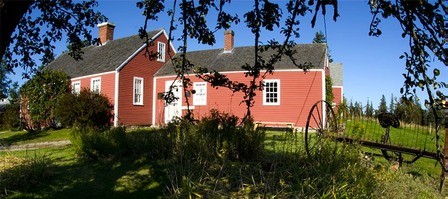 Backstory and Context
The original part of the house was built between 1772-1817. The Sellers simply added onto that part.
Sources
http://www.dis-historicalsociety.org/the-sellers-house Gregory K. Clancey. "Salome Sellers House,"
Additional Information