Abraham Lincoln Birthplace National Historical Park
Introduction
This National Park was built around the site of Abraham Lincoln's childhood home. The first building is a large, neoclassical monument. There are 56 steps to lead into the building, one for each year of Lincoln's life before his assassination. Within this building is a reconstruction of his log home that was built in 1910 by the Lincoln Farm Association. The log cabin that Lincoln had lived in had long been destroyed by the time Lincoln had become president. The museum exhibits information about Lincoln and his family as well as artifacts from his lifetime.
Images
Abraham Lincoln Birthplace National Historical Park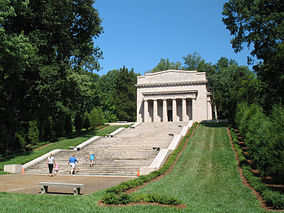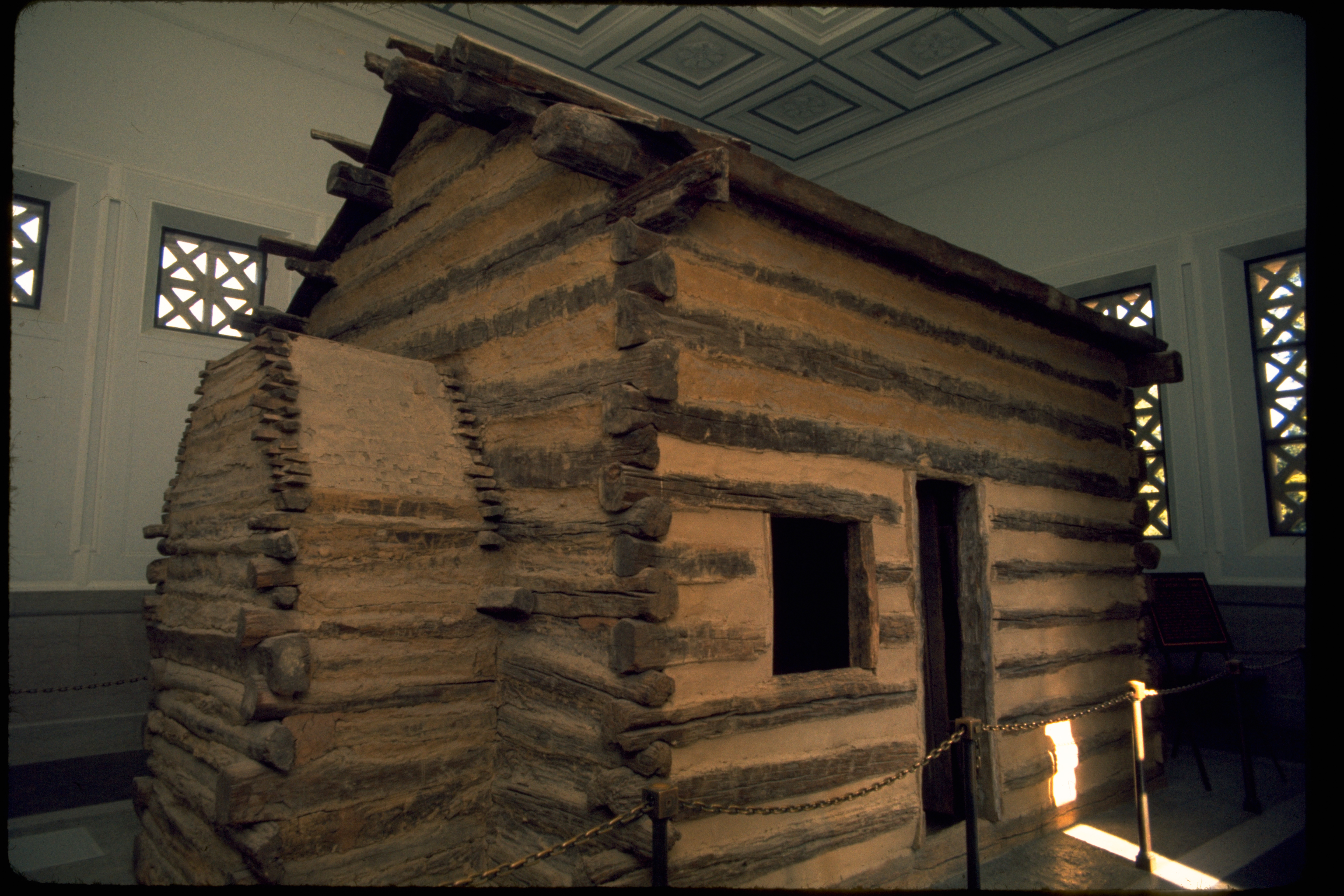 The Lincoln's family bible.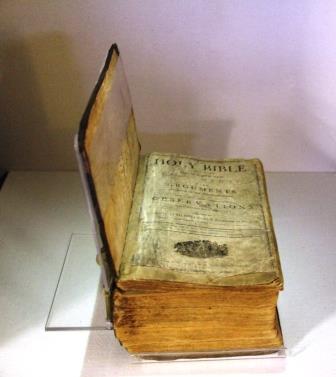 Abraham Lincoln Birthplace National Historic Park entry sign
Backstory and Context
Abraham Lincoln, the 16th President of the United States, famously lived in a log cabin through his childhood. The cabin went unpreserved through his lifetime and was inhabitable before he took the office. The park is, however, the same land that log cabin was built on.

The site was initially a 300 acre farm that was purchased by his father. The grand memorial building was built from 1909-1911. The memorial building was built in a Greek revival style that mimics the same style of the Lincoln Memorial. There is a corner stone on the right side of the building that has the date 1909 carved in it to represent the 100th anniversary of Lincoln's birth. The building has 56 marble steps, one for each of Lincoln's years. Within the building visitors can find exhibits on Lincoln and his life.

Within the memorial is a log cabin built in 1910. This cabin is a reconstruction of Lincoln's childhood home, though by the time it was built, there was no one with firsthand experience of the building. The actual cabin Lincoln was born in was a little bigger than the one in the memorial building. The Lincoln family remained in this cabin for the first two years of Abraham Lincoln's life and then moved to the nearby Knob Creek Farm.
Sources
2) http://www.nps.gov/abli/index.htm
Additional Information