St. Croix Historical Society
Introduction
The St. Croix Historical Society was founded in 1954 to preserve the history of Calais, Maine and to maintain two historic 19th century houses, the Holmes Cottage and Dr. John Holmes House, which are located next to each other. The Society also maintains the Whitlock Mill Lighthouse. The Cottage was built around 1805 (though evidence indicates it might have been built in the 1790s) and was the home and office of a few doctors before John Holmes moved in in 1846. He built the other house in 1850 and called it "the Homestead" and continued his practice in the Cottage. The society's offices are located in the Homestead. The Cottage is the oldest building in Calais and the Homestead is a fine example of Italianate architecture. Both are listed on the National Register of Historic Places.
Images
The Holmes Cottage, now a museum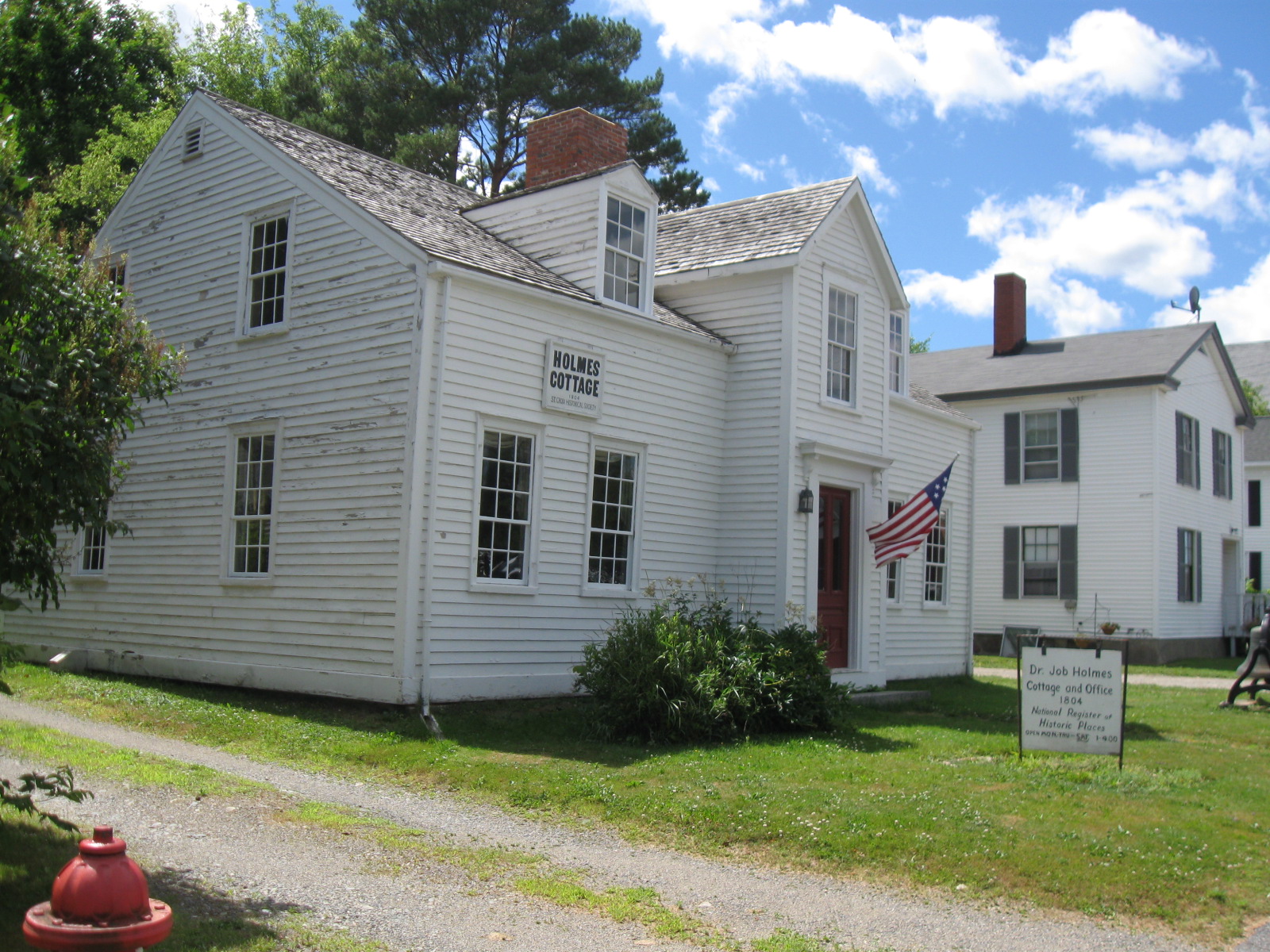 View inside the museum and some of the items Holmes used in his medical practice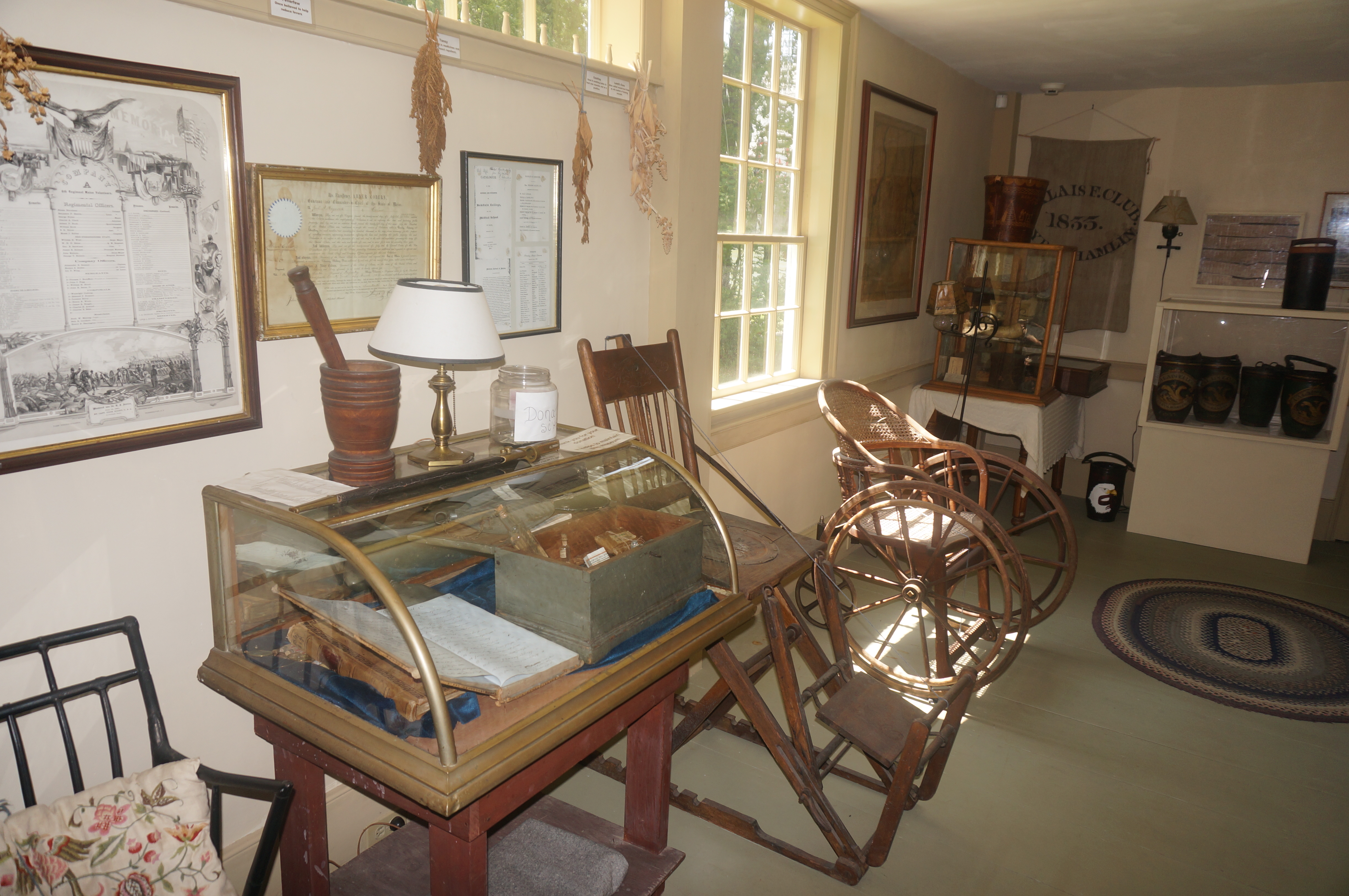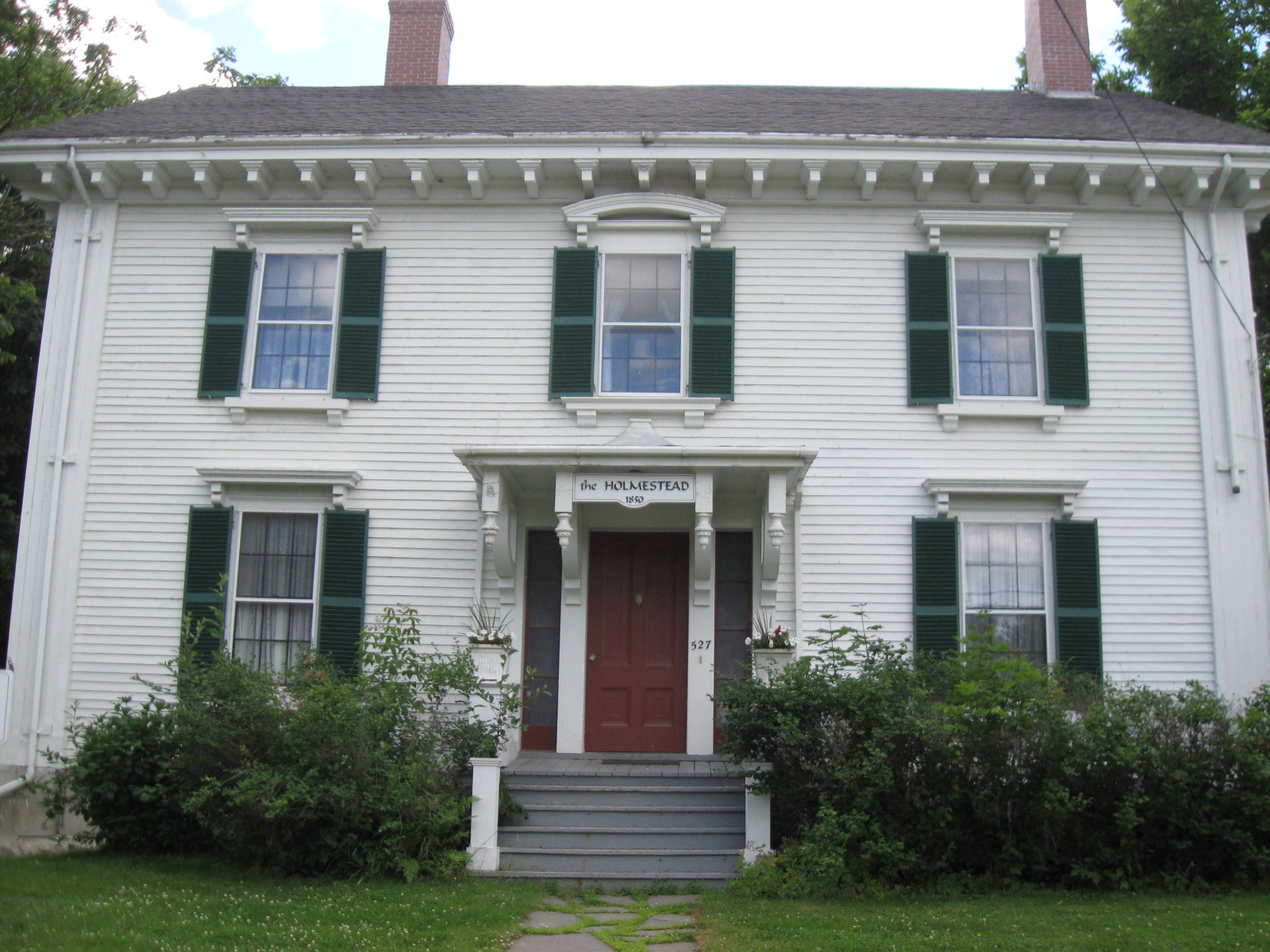 Backstory and Context
The grand niece of Dr. Holmes donated the land and both properties to the historical society in 1954, which was founded that year. The Cottage was in very bad shape by 1978 and was threatened to be demolished, but local resident Charles B. Livingstone led the effort to save the building. It has been restored to its 1850s appearance and contains many of the Holmes' family items and items he used in his practice.
Sources
http://stcroixhistorical.com/?page_id=25
Additional Information