Red Earth Museum
Introduction
The Red Earth Museum holds over 1,400 pieces of Native American art, textiles, and pottery. Often at the museum, they have demonstrations of music and dance, art workshops, and also literature seminars. Red Earth Museum cares deeply about promoting the traditions of Native Americans, and keeping their traditions alive. Once a year there is a festival orchestrated by the museum to continue to bring awareness and promote the native American culture.
Images
One of the many displays at the Red Earth Museum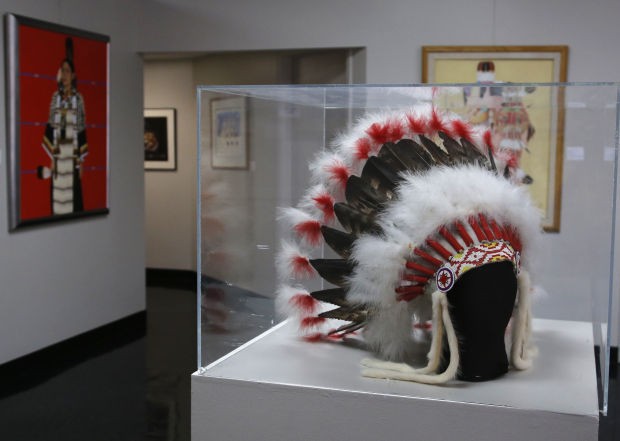 Picture of Native Americans in traditional clothing at the annual festival.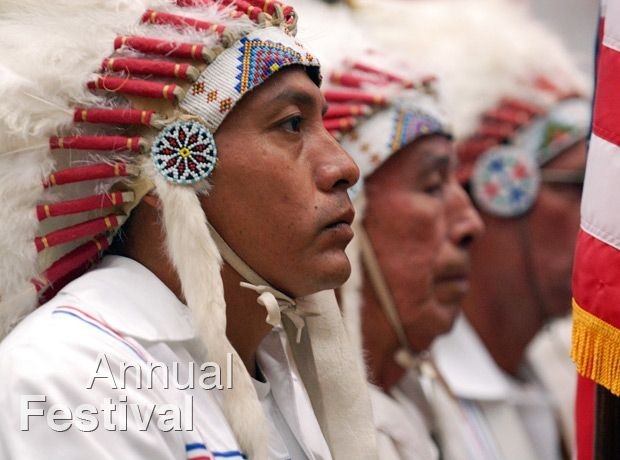 Backstory and Context
Red Earth, Inc. Museum is a non-profit organization that over the course of its existence as built up a reputable reputation. Not only does it house a large historical collection for Native American art and cultural pieces it is provides educational programs to teach the cultural history of the American Indian Tribes.
The Red Earth Museum as it is known today was founded in 1992 were Red Earth incorporated was established. Red Earth Incorporated was established based off of the merger of two different Native American organizations. In 1978 known today as Red Earth, Inc. was first established as The Center of the American Indian Museum. The main mission of The Center of the American Indian museum was to display Native American art. 9 years later, influential tribal leader and community member band together to find the Red Earth American Indian Cultural Festival. At this particular festival Native American cultural is shown through art music and dance. The merger of these two organizations established the Red Earth Incorporated in 1992.
Although the merger occurred in 1992 the Red Earth American Indian Cultural Festival has been held every year since its inaugural year of 1987. As of today it is "the largest and most respected Native American visual and performing arts event of its type in the world." At this annual festival is also a juried art and dance competition. Juried art is where artist participate in an art contest where their work is judged by a judge or a panel of judges. The Art center allows artist to not only display their work through competitions they also allow Native American centered artist to sell their work as well. Artistry work includes pottery, art work, textiles, basketry, and beadwork.
Sources
"Red Earth Museum,"accessed October 12, 2014, http://www.travelok.com/listings/view.profile/id.6251 "Red Earth," accessed October 12, 2014, http://www.redearth.org
Additional Information