Guyan County Club
Introduction
Guyan County Club dates back to 1922 and has endured two significant fires that damaged the structures over the years but did not lead to a decline in membership. Guyan was open during the time when most private clubs drew the color line accepted only white members for its first four decades. When the PGA desegregated in the 1960s, Guyan also ended its policy of racial discrimination, as did many other private country clubs in the area. The club has held a variety of state and regional tournaments and has welcomed leading golfers at a number of events through the years.
Images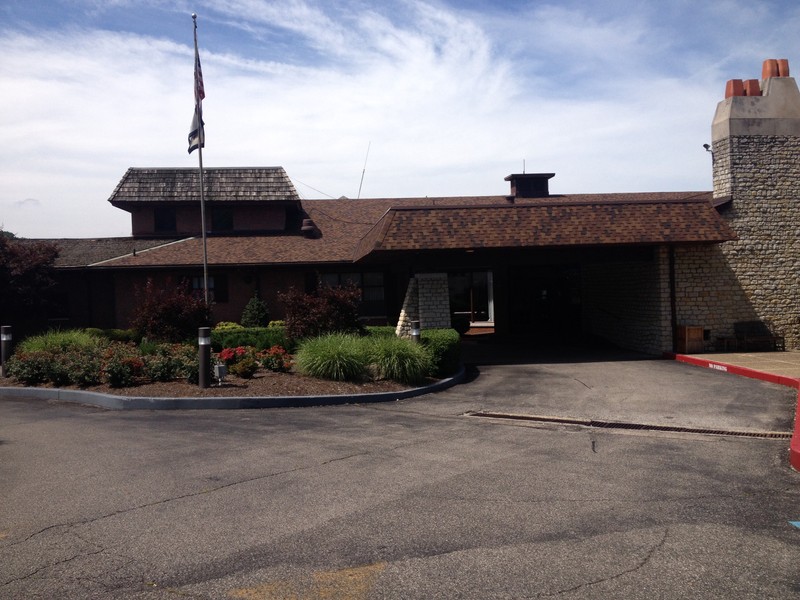 Backstory and Context
In 1932, the old clubhouse, which was the home of John Ensign, was destroyed by fire and never rebuilt. Instead, the Locker House and Golf Pro Shop were enlarged and made into the second clubhouse. This served the membership for more than twenty years.
Then, during the early morning hours of January 23, 1954, fire once again struck with horrible destructiveness. Exemplifying the faith of its founders, Guyan soon rose again. The membership set about the task of erecting a new clubhouse. It was built and opened less than a year and a half later. The speed with which the new building was planned, designed, and made a reality stands as a tribute to the character of Guyan's membership.

In 1982, the renovation of Guyan began. A more modern look was given to many areas in the Clubhouse, creating additional dining and cocktail facilities and allowing a new cart and golf club storage area within the main building. The result of these efforts is what you see when you look around you today.

Guyan has a golfing heritage of which we can be proud. The Country Club has played host to some of the country's outstanding golfers. The largest crowd came in 1942 when 4,000 watched an exhibition between Arnold Browning and Denny Shute against Byron Nelson and Harold McSpahen. Arnold Browning was with Guyan for 50 years as caddie master and club maker and then as head golf professional. The great Walter Hagen, Gene Sarazen and Sam Snead also appeared here in exhibition matches.

Guyan has hosted the West Virginia State Open on two occasions with Bill Campbell being the winner each time. Bill was the 1964 U.S. Amateur Champion, the 1979 and 1980 USGA Senior Amateur Champion, with Various Master appearances and a long list of other titles including the 1982 and 1983 Presidency of the United States Golf Association. In 1987, he was named Captain of The Royal and Ancient Golf Club of St Andrews, just the third American to hold that post, becoming the first person to head both of golf's main governing bodies. Patty Berg, Betsy Rawls and Betty MacKinnon, were leading professionals on the women's circuit who gave a memorable clinic in 1954. The USGA Girls' Junior Amateur Championship was hosted here in 1977. The winner was Althea Tome of Hawaii.
Additional Information