Aroostook Historical and Art Museum of Houlton
Introduction
The Aroostook Historical and Art Museum of Houlton is a museum dedicated to preserving and sharing the history of Houlton, Maine and the surrounding area. Specifically, the exhibits explore the area's military history, from the Aroostok War to the Korean War, and the German POW camp in Houlton during WWII. The museum features paintings by some of the prisoners. Other collections include documents, photographs and other materials from Ricker College, a large collection of early 19th to 20th cooking utensils, and the E.B. White photography collection.
Images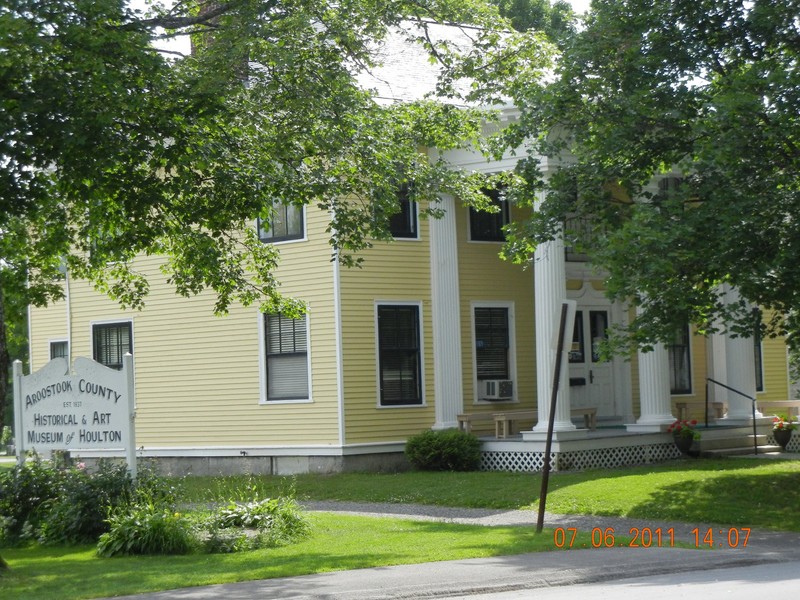 Backstory and Context
Founded in 1938, the museum is located in the historical White Building, which was placed on the National Register of Historic Places in 1980. The house was built in 1903 by Marion Louise, the daughter of Eben Woodbury who bought the land on which the building sits in 1834. Marion was married to John C. MacIntyre, a successful banker. Mr. and Mrs. White bought the building in 1934 and immediately donated it to the town so it could become a museum.
Sources
http://acham.mainememory.net/page/3034/display.html. Retrieved 10-26-15. Frank A. Beard. "White Memorial Building," National Park Service - National Register of Historic Places. 1-15-80.
Additional Information