Chase-Lloyd House
Introduction
Three-story brick Georgian mansion dating from 1769-1774. ts construction was started for Samuel Chase, who would later be a signatory to the Declaration of Independence and Associate Justice of the Supreme Court. However, later, Chase would sale the building unfinished to Edward Lloyd IV in 1771.
Images
Interior Design of the house.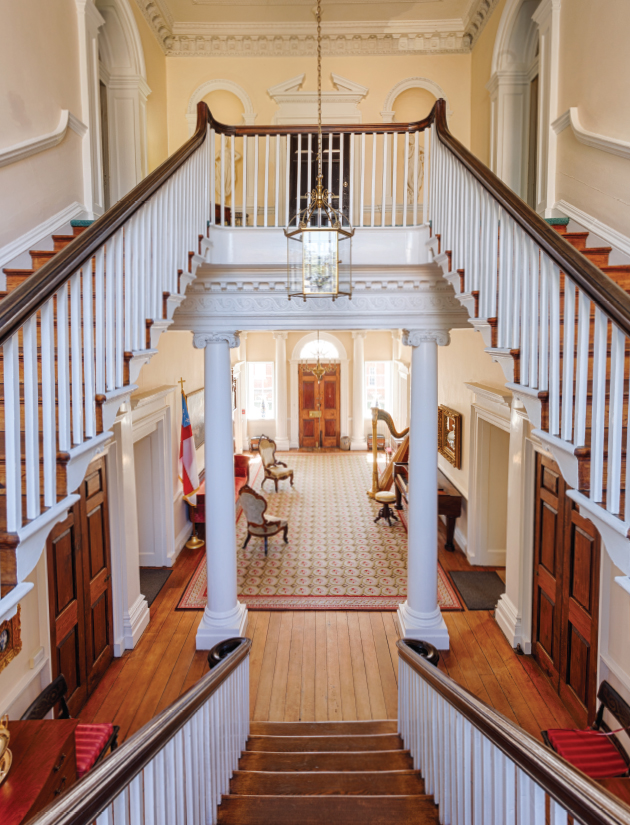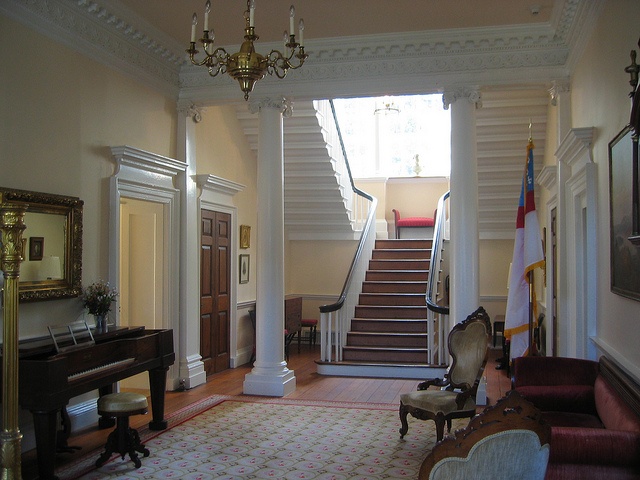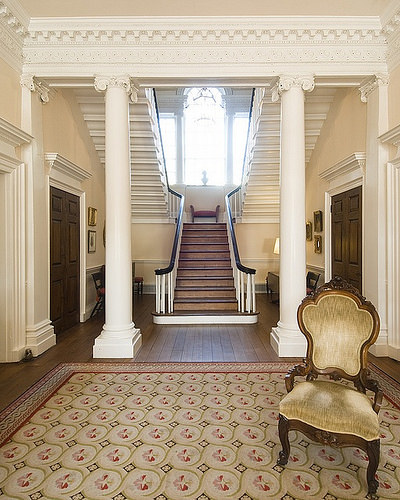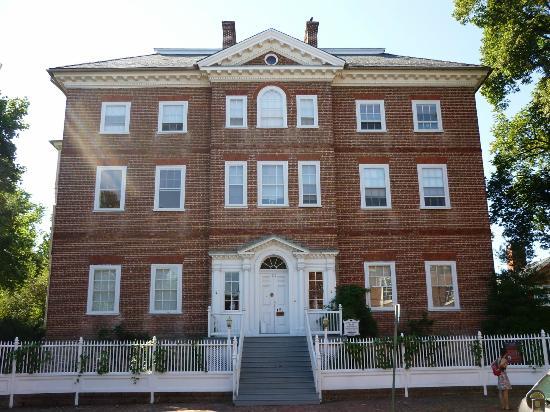 Backstory and Context
Samuel Chase, a lawyer, started to build his house when he was twenty five years old. He started construction in the year 1769. Chase wanted to "out do" his neighbors by making his house the best in the neighborhood. However, by trying to accomplish this he ran out of money. Chase had to sale his mansion to the wealthy, Edward Lloyd IV. Lloyd was a successful plantation owner, whom wanted to move to Annapolis to start a career in politics.
The home wasn't complete until 1771. The mansion was Georgian style, complete with the house being three stories. Lloyd hired, William Buckland, for the interior design of the mansion. Buckland was a famous architect at the time. The home included a Palladian window, false doors, plaster ceilings, grand staircase, and decorative moldings. All of these elements were important for the Georgian style. It was one of the last houses to be built like this in Annapolis.
Eventually, Lloyd served the Maryland House of Delegates and U.S House of Representatives. He became the governor of Maryland in 1809 ,until 1811. After that, in 1812 he decided to join the war. Afterwards he became served in the U.S Senate and Maryland Senate. In 1826, he sold the Chase-Lloyd house to his brother in law, Henry Hall Harwood. Lloyd died in 1834. The year 1846 comes around and Harwood sales the mansion to Hester Anne Chase. Hester Anne Chase, was a distant cousin to Samuel Chase. Hester was the richest woman in Annapolis and lived in the house with her three orphan nieces. She was an investor in the Annapolis Gas Light Company and a member of Annapolis Water Company. When Hester passed, she left the house to her niece, Hester Anne Chase Ridout. Ridout decided to turn the mansion into a home for elderly women.
Sources
http://www.chaselloydhouse.com/history/