Beginning Point of the U.S. Public Land Survey
Introduction
This historical marker indicates the location where the Public Land Survey System, the system to precisely map out territory for settlement, began in 1785. Its establishment was prompted by the need to survey the Northwest Territory. The marker was declared a National Historic Landmark in 1965 as the Beginning Point of the U.S. Public Land Survey. A year later, the site was placed on the National Register of Historic Places.
Images
The Beginning Point of the U.S. Public Land Survey marker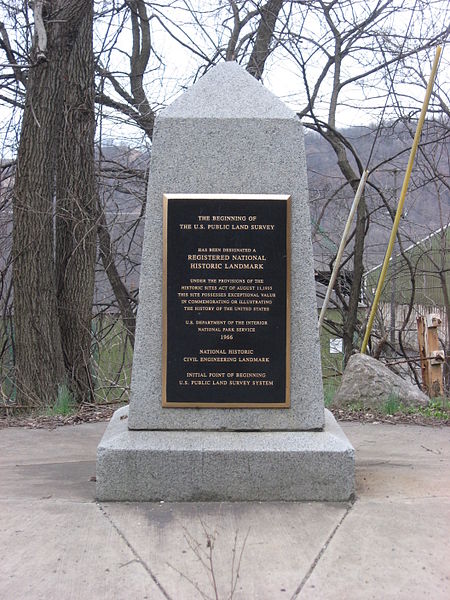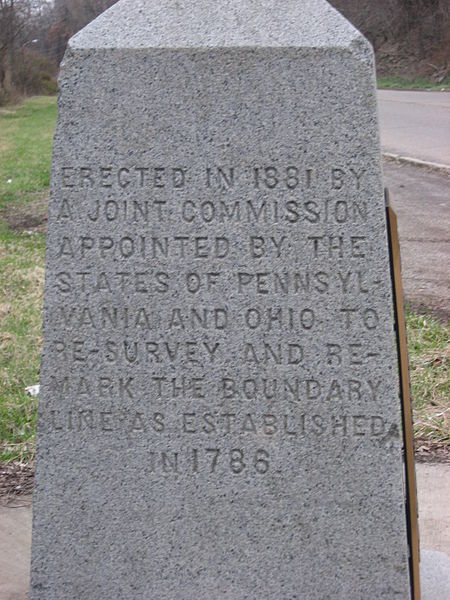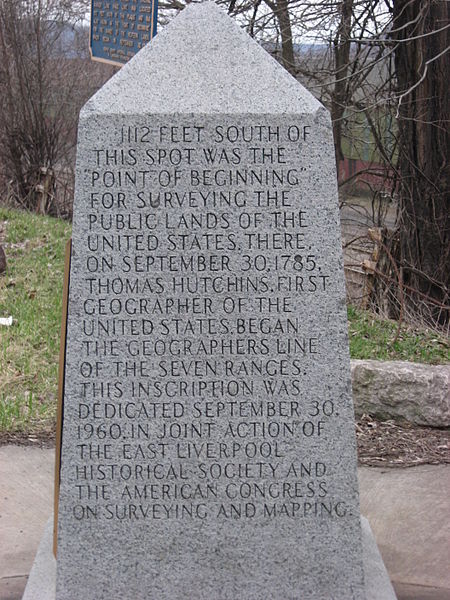 Backstory and Context
While a plaque at the site declares that the actual beginning point was 1,112 feet south of the monument, the site is still considered the official landmark. The monument itself was built in 1881. It can be found near the tri-state area of Ohio, Pennsylvania, and northern West Virginia.

The survey itself was performed at the end of the 18th century by Thomas Hutchins, a United States Geographer. In 1781, he was given the title of Geographer of the United States, and was the first and only person to be given it. This led to him being selected and ordered to the Northwest Territory once the Land Ordnance Act of 1785 had passed.

The Land Ordnance Act of 1785 declared that congress could not increase national revenue by raising taxes to U.S. citizens. Instead, they were able to sell the land they had obtained from the 1783 Treaty of Paris.

The photos belong to public domain.
Sources
Joseph S. Mendinghall. "The Beginning Point of the First Public Land Survey," National Park Service - National Register of Historic Places. 10-15-66. https://en.wikipedia.org/wiki/Beginning_Point_of_the_U.S._Public_Land_Survey https://en.wikipedia.org/wiki/Public_Land_Survey_System
Additional Information