Grey Towers National Historic Site
Introduction
Grey Towers National Historic Site is a large, French style chateau home that was the home of Gifford Pinchot, the first director of the U.S. Forest Service, which was created in 1906. The home was built in 1886 by Gifford's father, James and designed by architect Richard Morris Hunt. James, who was a successful wallpaper merchant, had a strong interest in forestry and was a member of the American Forestry Association. Gifford likely acquired his interest in forestry from his father. The home is the only National Historic Landmark managed by the U.S. Forest Service; it is also listed on the National Register of Historic Places. Today, visitors can take one hour tours of the home and hike on the trails surrounding the house.
Images
Grey Towers National Historic Site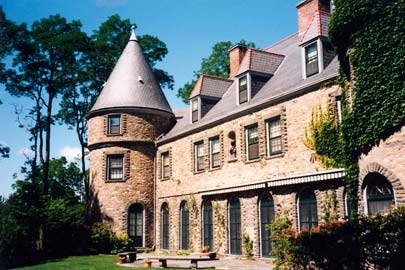 Tours of the grounds are available to guests all year round.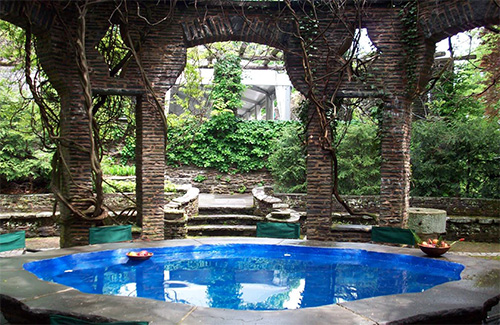 "Without natural resources life itself is impossible. From birth to death, natural resources, transformed for human use, feed, clothe, shelter, and transport us. Upon we depend for every material necessity, comfort, convenience, and protection in our lives. Without abundant resources prosperity is out of reach." -Gifford Pinchot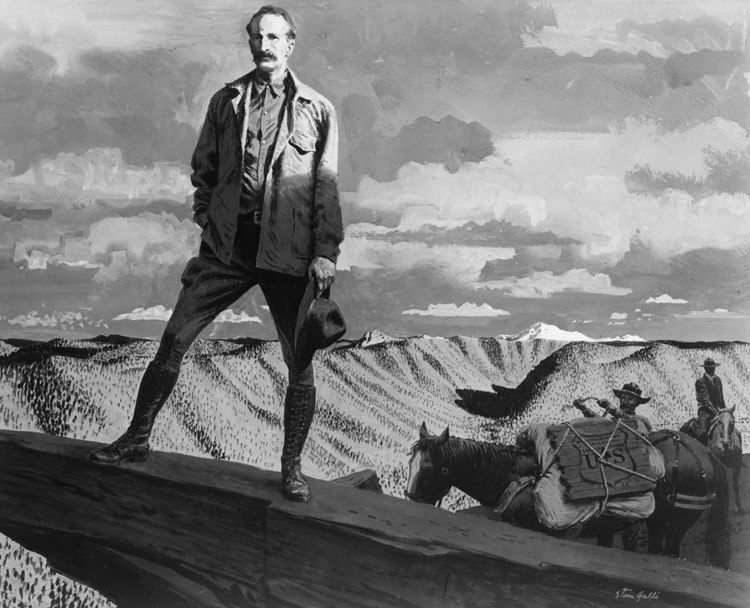 Backstory and Context
Grey Towers in Miford, Pennsylvania was the home of Gifford Pinchot, the first head of the United States Forest Service that was established to protect and manage millions of acres of Pennsylvania forestland. He was born in Connecticut in 1865 and had an instant connection with forestry as a young boy. During his educational career, he decided to study forestry in France, and after one year, he returned to the United States with a plethora of knowledge and a burning passion. There, he learned the importance of scientific forestry and the critical role that a government could play in conservation efforts. Through the years, he worked to identify and manage forest sites across the country, and was eventually named chief of the Division of Forestry. He was good friends with Theodore Roosevelt and the pair shared a vision for conservation. In 1900, with the help of his father, Gifford established the first American School of Forestry which was located in Grey Towers for 21 years; Gifford taught there for the first three years. By 1905 the new Forest Service was established and Gifford Pinchot went to great lengths to professionalize the management of national forests. He is regarded as one of the founding fathers of conservation and helped establish the foundations for a guardianship of forests in the United States.
After Roosevelt died, President William Taft, who was not a strong supporter of conservation, did not support Gifford's efforts and fired him. However, Gifford continued to pursue conservation efforts and also became involved with politics. He founded the Progressive Party and was elected governor of Pennsylvania twice. Gifford died in 1946. The house was transferred to the U.S. Forest Service in 1963 and opened to the public around that time.
"I had no more conception of what it meant to be a forester than the man in the moon....But at least a forester worked in the woods and with the woods - and I loved the woods and everything about them…''
Sources
Del Sordo, Stephen G. "Grey Towers," National Park Service - National Register of Historic Places. 10-15-66. Accessed October 22, 2015.
"Gifford Pinchot (1865-1946)." Forest History Society. https://foresthistory.org/research-explore/us-forest-service-history/people/chiefs/gifford-pinchot-1865-1946/.
"Pennsylvanians and the Environment: Chapter 1: Penn's Woods." ExplorPAhistory.com. https://explorepahistory.com/story.php?storyId=1-9-E&chapter=1.
Image Sources
https://www.greytowers.org/hours-fees-directions/

https://foresthistory.org/research-explore/us-forest-service-history/people/chiefs/gifford-pinchot-1865-1946/

Additional Information